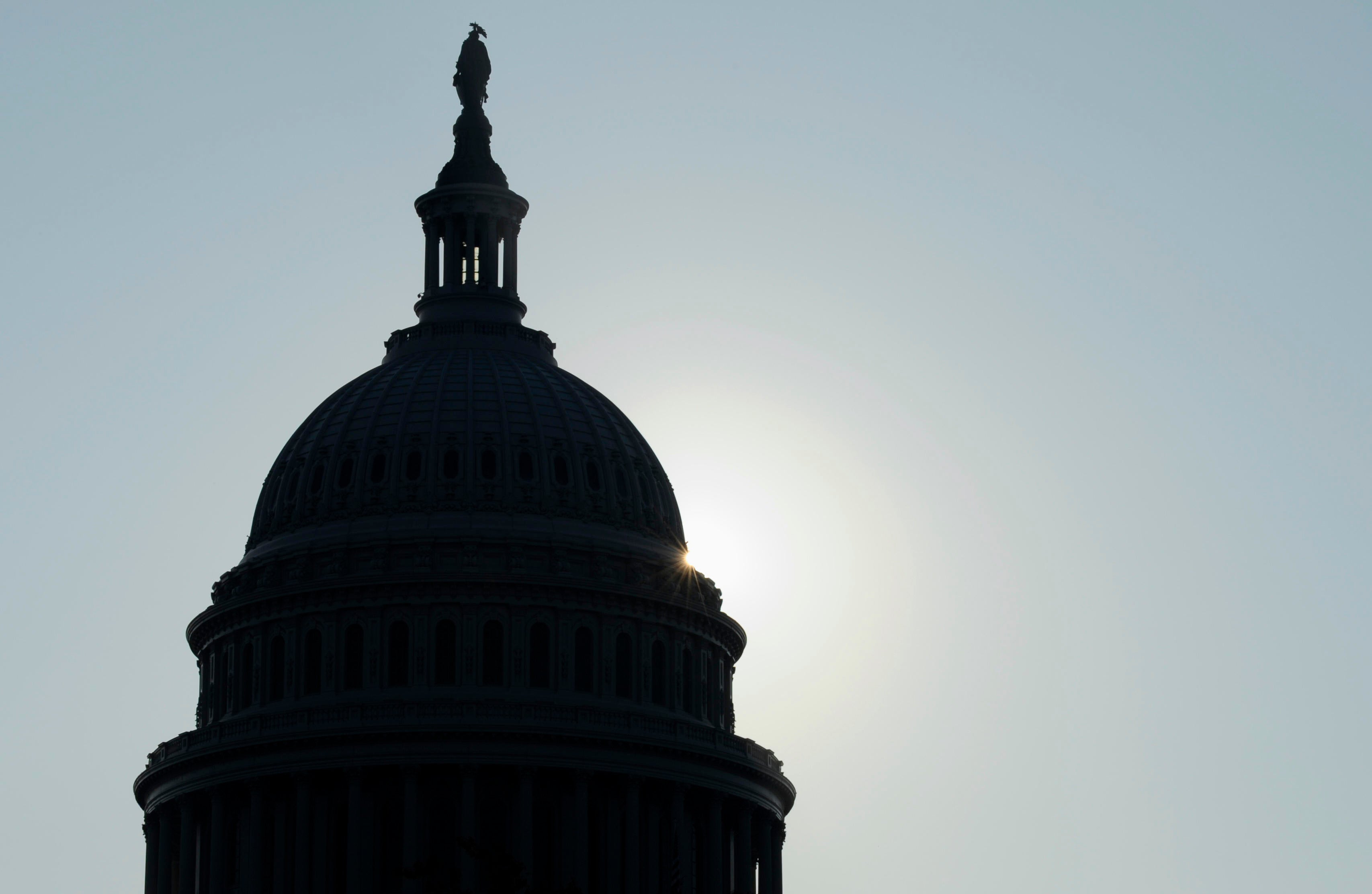 As government shutdown looms, GOP pushes 2-week extension
Funding for the government expires on Friday and Republicans are planning to bring a two-week spending measure to the floor.
House GOP appropriators released the continuing resolution (CR) on Saturday morning, which which fund the government through Dec. 22. This will give Republicans two extra weeks to try to negotiate a longer-term deal with Democrats.
Lawmakers in the House could vote on the short-term legislation as early as Wednesday.
Some Democrats have hinted at a possible shutdown in order to force legislative action on the Deferred Action for Childhood Arrivals (DACA) program for so-called "Dreamers" who were brought to the U.S. illegally as children.
Senate Majority Leader Mitch McConnell, R-Kentucky, said on ABC's "This Week" on Sunday that a shutdown over the issue is "ridiculous" because protections for Dreamers don't expire until March.
"There's not going to be a government shutdown. It's just not going to happen," he said. "I don't think that Democrats would be very smart to say they want to shut down the government over a non-emergency that we can address anytime between now and March. That's a very untenable position."
The stopgap spending measure would provide more time for negotiations between the two parties over raising strict spending caps that were imposed in 2011 as they try to work toward a long-term spending deal for the 2018 fiscal year, which began Oct. 1. In a deal to raise the limits, defense hawks want a sizable increase in military spending. But Democrats are pushing to ensure that nondefense spending is increased by the same amount as military spending.
Meanwhile, President Trump reportedly told advisers in recent days that a government shutdown could benefit him politically, the Washington Post reported last week.
The president likely won't get funding for his border wall because Democrats will block it. Republicans need Democratic votes in the Senate in order to fund the government because 60 votes are needed to advance spending measures in the upper chamber where Republicans only have 52 members.
CBS News' Steve Chaggaris and Catherine Reynolds contributed to this report.
Thanks for reading CBS NEWS.
Create your free account or log in
for more features.