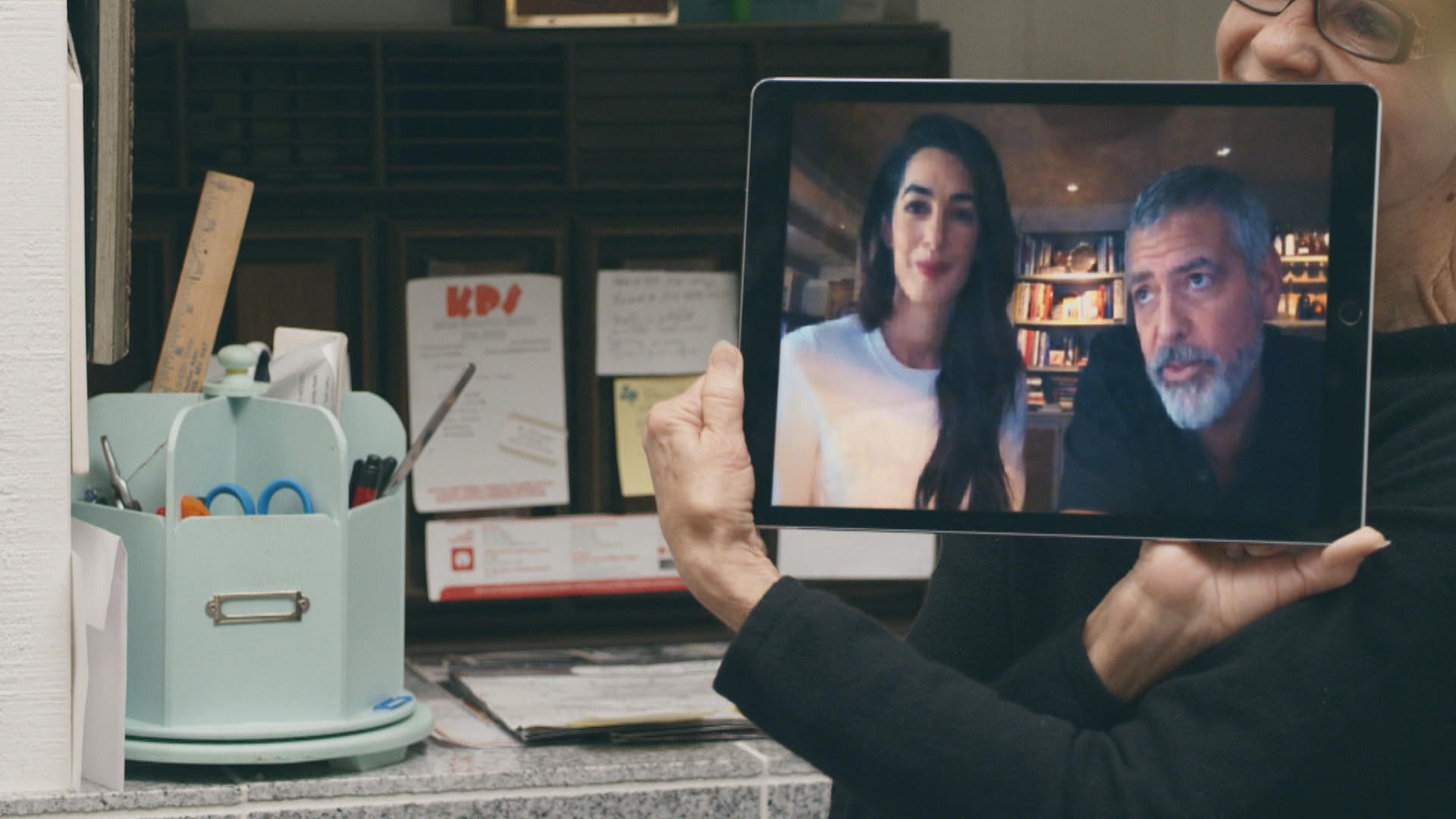 George and Amal Clooney reveal they are sponsoring an Iraqi refugee
Actor George Clooney and his wife, Amal, are speaking out for the first time together about their decision to sponsor an Iraqi refugee fleeing ISIS violence. The couple teamed up with George's parents to help bring Hazim Avdal, a Yazidi refugee, to the United States.
In a wide-ranging interview for David Letterman's Netflix show, "My Next Guest Needs No Introduction," the Clooneys share how their lives intersected with Avdal. George had contacted Letterman about Avdal's story following their initial interview and invited him to film and meet both his own parents and Avdal.
"I remember being so struck by his courage but also just this amazing spirit and how he spoke about even after everything he'd lost, he spoke about a desire for justice, not revenge," Amal said. "He spoke about his dream of one day studying in the U.S. and I know we all had the same thought which was, well, maybe there's something we can do to help with that."
Avdal, who came to the U.S. last year, is a student at the University of Chicago and lives close to George's parents.
Michael Bonfiglio, director of the Netflix series, says the show's loose format allows Letterman to get out of the studio and explore the things he finds interesting.
"He's a person who has a lot on his mind. He's extremely curious. He's very interested in peoples and their stories. I think that again the format of the show, gives him the opportunity to explore the world in a way that we haven't seen him before," Bonfiglio said.
He said Avdal's story is a perfect example of what they're hoping to accomplish with the series.
"That's sort of what we're trying to do overall is bring the audience to stories and ideas that are maybe a little unexpected," Bonfiglio said. "I think it sort of shows the best of what our nation can be. Of welcoming people in need."
George also talks about Amal and eight-month-old twins Ella and Alexander in the episode.
"She is sort of this remarkable human being and now mother which is something I suppose, you should assume she would be wonderful at as well but when you see it in person, it makes you feel incredibly proud and also incredibly small," George said.
The full episode of "My Next Guest Needs No Introduction" will be available to stream Friday.
Thanks for reading CBS NEWS.
Create your free account or log in
for more features.