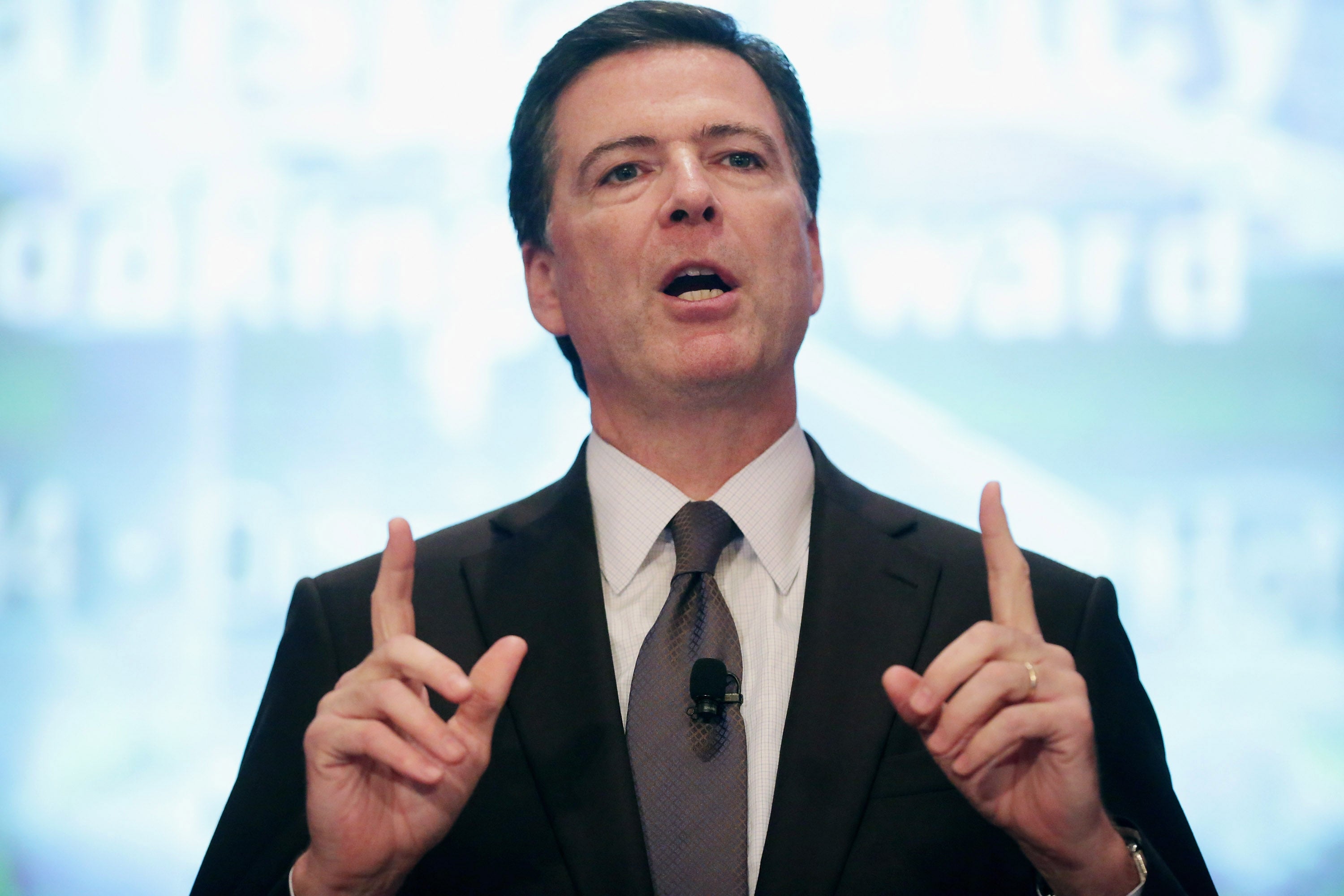 FBI Director James Comey dives into debate over race, criminal justice
WASHINGTON -- FBI Director James Comey used speech at Georgetown University on Thursday to comment on the contentious debate over race and criminal justice in America - a debate that has intensified in recent months following the killings of unarmed black men by police officers in Ferguson, Mo. and New York City, and the subsequent killing of two NYPD officers.
Comey said the United States is at a crossroads in how it approaches policing and race relations. He suggested both minority communities and law enforcement officials have to confront a series of "hard truths" to make progress in repairing the frayed bonds of trust between cops and the communities they serve.
He highlighted research showing that people in a majority-white society react differently to black people on a subconscious level.
"If we can't help our latent biases, we can help our behavior in response to those instinctive reactions, which is why we work to design system and processes to overcome that very human part of us all," he explained. "Although the research may be unsettling it is what we do next that matters most."
He suggested that, in areas where a majority of crime is committed by non-white residents, police officers can be conditioned to more closely scrutinize members of minority communities - a tactic some would label racial profiling. Comey described the practice as a "mental shortcut."
"The two young black men on one side of the street look like so many others the officer has locked up," Comey said. "Two young white men on the other side of the street - even in the same clothes - do not. The officer does not make the same sinister association about the two white guys, whether that officer is white or black."
"Those of us in law enforcement must double down on fixing biases," he added. "We must resist shortcuts and laziness."
He also offered a defense of law enforcement officers, though, saying most of them are not racists, and that they entered the police force to help the community, regardless of race.
"Racial bias isn't epidemic in law enforcement any more than it's epidemic in academia or the arts," he said. "In fact, I believe law enforcement overwhelmingly attracts people who want to do good for a living - people who risk their lives because they want to help other people."
"They don't sign up to be cops in New York or Chicago or [Los Angeles] to help white people or black people or Hispanic people or Asian people," he said. "They sign up because they want to help all people, and they do some of the hardest, most dangerous policing to protect communities of color."
His comments marked the first time the FBI's top leader has opined so publicly and candidly on the subject of race and law enforcement.
Several other top law enforcement officials have also waded into that debate in recent months, but their efforts, more often than not, have engendered controversy. Both Attorney General Eric Holder and New York City Mayor Bill de Blasio commented on the deaths of Michael Brown in Ferguson and Eric Garner in New York City, but critics said their input unfairly maligned the law enforcement community.
Thanks for reading CBS NEWS.
Create your free account or log in
for more features.