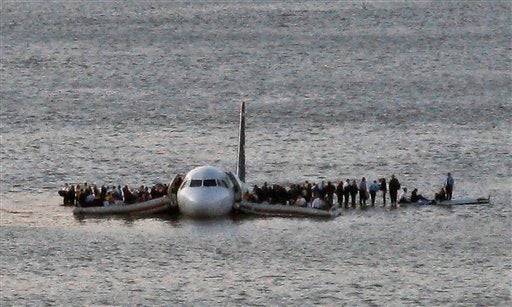 9 years after "Miracle on the Hudson," FAA proposes new test for engine bird strikes
Nine years after the "Miracle on the Hudson" landing, the Federal Aviation Administration (FAA) is proposing a test that would require engine makers prove that their engines can sustain strikes from medium-sized birds while climbing or descending, according to a draft notice of the proposed rule.
In 2009, a U.S. Airways plane carrying 155 people encountered a flock of Canadian geese upon takeoff -- birds were sucked into both engines causing them to fail, leaving the jet without power while only a few thousand feet in the air. However, the pilot, Chesley B. "Sully" Sullenberger, was able to land the plan safely on the Hudson River.
Engines are currently tested at 100 percent takeoff power or thrust, which is ideal for testing fan blades, but does not adequately simulate lower fan speeds used during climb and descent -- so a bird strike could be more damaging.
The FAA estimates that the annual cost of the rule would be $4 million, or $52 million over 27 years. The rule-making process can take 24 months or longer.
In 2016, Sullenberger told "CBS This Morning" that the NTSB had made 35 recommendations to improve safety after the incident – but only two or three had been adopted by the industry and mandated by the FAA.
"The bottom line ultimately is that the airlines in a very cost-competitive industry are reluctant to take on additional safety measures that they view as a burden or an additional cost," Sullenberger said at the time.
Kris Van Cleave contributed to this report.
Thanks for reading CBS NEWS.
Create your free account or log in
for more features.