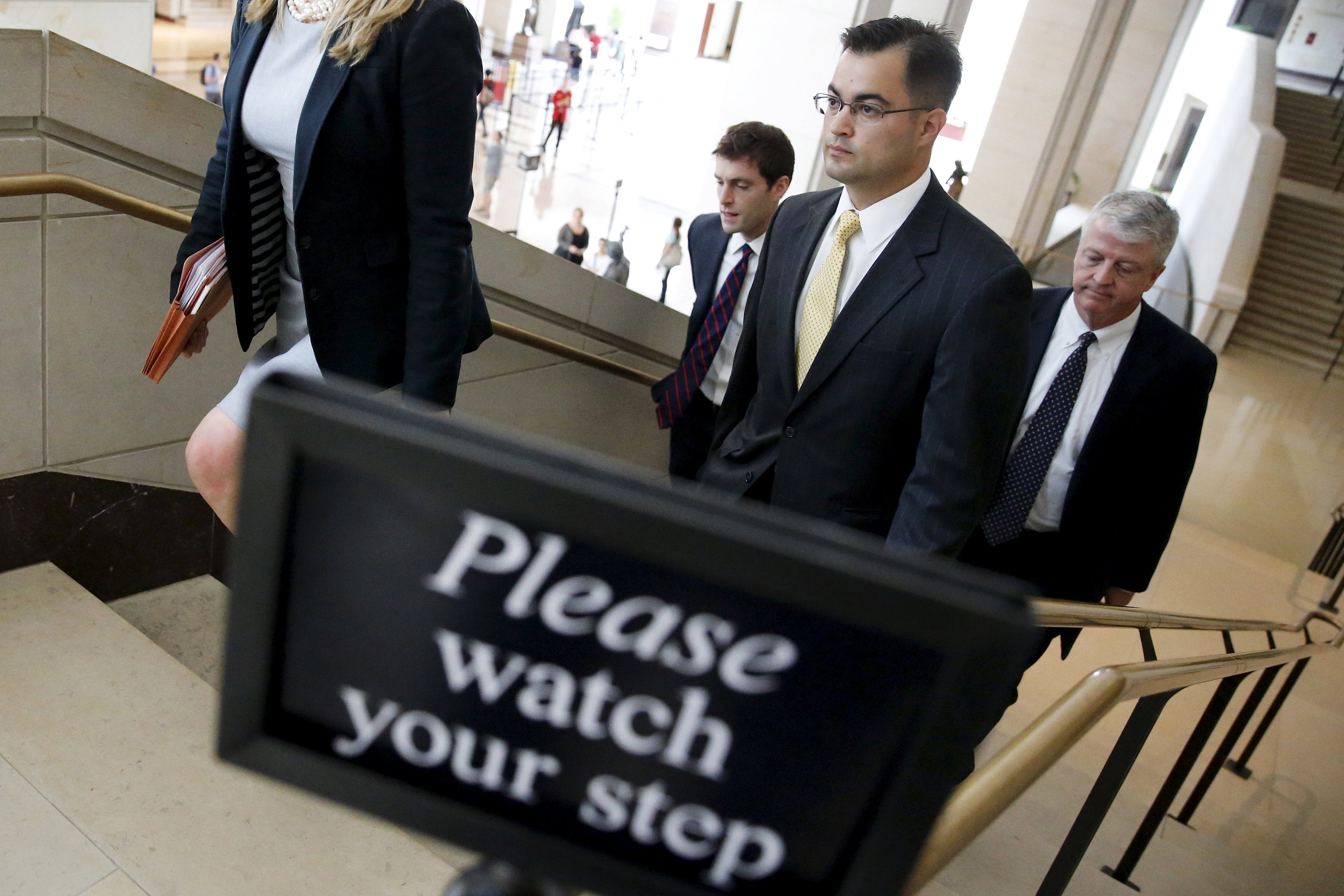 Ex-Clinton IT aide will plead the Fifth in Judicial Watch case
Hillary Clinton's former tech aide involved in setting up the former secretary of state's private email server will invoke his Fifth Amendment right during a deposition next week, according to court documents filed Wednesday.
Bryan Pagliano's lawyers also requested that Judicial Watch, the conservative-leaning watchdog group that filed the suit against the State Department, refrain from taping the deposition, scheduled for June 6.
"Mr. Pagliano will invoke his right under the Fifth Amendment and decline to testify at the deposition," lawyers Mark MacDougall and Connor Mullin wrote on behalf of Pagliano in the court filing. Asking for the court to prohibit Judicial Watch from an "audiovisual recording" of the deposition, the attorneys listed as reasons "the constitutional implications, the absence of any proper purpose for video recording the deposition, and the considerable risk of abuse."
U.S. District Court Judge Emmet Sullivan already imposed restrictions on the videos recorded from these depositions, because of a separate request from another top Clinton aide, Cheryl Mills, who gave four hours of testimony last week. The videos, Sullivan said, should remain sealed.
But Pagliano's lawyers were concerned that Judicial Watch could "move to unseal the materials at any time."
"Furthermore, in the event of a leak or data breach at the court reporting company, Mr. Pagliano would be hard-pressed to prevent further dissemination and republication of the video," they added. "Given that there is no proper purpose for videotaping the deposition in the first place, Judicial Watch's preference should yield to the significant constitutional interests at stake."
Pagliano also exercised his Fifth Amendment right against self-incrimination during an appearance before the House Select Committee investigating Benghazi in September. He has since cooperated in the FBI investigation into Clinton's email server after the Justice Department granted him immunity in the case.
Pagliano is scheduled to face Judicial Watch for the deposition one day before several high-stake Democratic primary contests take place in California, Montana, New Jersey, New Mexico, North Dakota, and South Dakota.
Thanks for reading CBS NEWS.
Create your free account or log in
for more features.