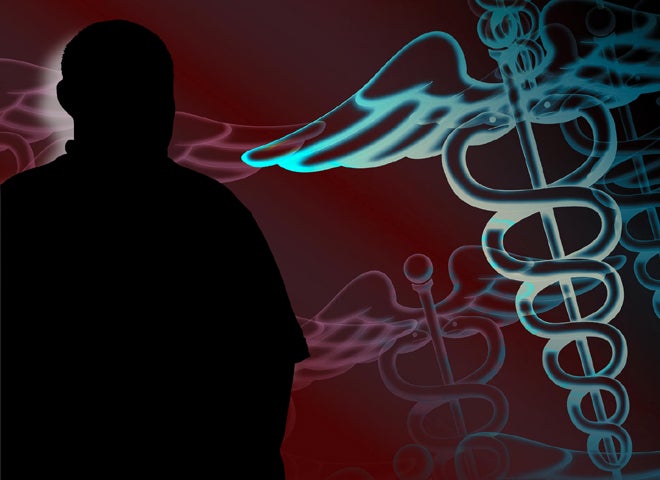 Environmental contaminants phthalates linked to obesity in African-American children
A new study shows that African-American children who have high levels of an environmental contaminant called phthalates are more likely to be obese.
The study, published in Environmental Health Perspectives on Feb. 5, showed that African-American children had higher levels of the chemical compared to white and Hispanic children.
"We were surprised, but there are other studies that have found environmental exposures can contribute to disparities in a child's health," lead study author Dr. Leonardo Trasande, an associate professor in pediatrics and environmental medicine at NYU Langone Medical Center at New York University School of Medicine, told CBSNews.com.
Phthalates are chemicals that are typically added to plastic items to make them softer and more flexible, but they can also be found in many health care products including shampoos, lotions or perfumes. Not only are the chemicals very prevalent in everyday items, they can easily rub off on someone's hands, Dr. Kenneth Spaeth, director of the Occupational and Environmental Medicine Center at North Shore University Hospital in Manhasset, N.Y., explained to CBSNews.com. He was not involved in the study.
Studies have linked high levels of phthalates to various hormonal problems, but a direct causal link has not been established, Spaeth commented. Some problems associated with these so-called "endocrine-disrupting chemicals" have been: birth defects, asthma, certain cancers, neurodevelopmental problems in newborns, fertility issues and obesity.
Trasande and his team looked at urine samples from a representative sample of 2,884 U.S. children of various races between the ages of 6 and19 who participated in the 2003-2008 National Health and Nutrition Examination Survey.
There was no association found between urinary levels of phthalates in white and Hispanic children and increased body mass index (BMI). However, a strong relationship between weight, body mass (as determined by a BMI score) and phthalate levels was found for African-American kids.
Each unit increase of phthalates was associated with a 21 percent higher chance the child was overweight and a 22 percent chance the child was obese. A unit was defined as three-fold increase in phthlalate levels.
The American Chemistry Council emphasized to CBSNews.com in a statement that the study did not prove phthalates caused obesity.
"No conclusions can be drawn from this study about whether a significant increase in childhood obesity can be linked to phthalate exposure," Eileen Conneely, director of the High Phthalates Panel at the American Chemistry Council, said in an email. "Attempts to link our national obesity problem to minute exposures to chemicals found in common, everyday products are a distraction from efforts to address this important national health issue."
Trasande pointed out that since they didn't know what products the children were using, researchers couldn't determine if it was a certain item that African-American children were exposed to that explained the link. However, research has shown that women who use a large number of certain prenatal care products have higher levels of phthalates in their urine. Another study looking at a New York-based Latino population also showed a connection between high pthlalate levels and obesity.
"We definitely need longer term studies of diverse populations to examine exposure earlier in life, especially in the prenatal period where the phthalates can cause more permanent disruption in how we balance calories in the body," Trasande said.
Trasande added that the main point people should understand from the study is that the environment can play a role in a child's health.
"While diet and physical activity are still the leading causes of childhood obesity, this study lends evidence to the notion that we need to consider environmental contributions as well," he explained. "When we think of disparities in childhood obesity, we also need to think of disparities in environmental exposures."
Spaeth agreed that people need to pay closer attention to pthalate levels. Both experts suggested that while it can be difficult to eliminate phthalates from your life, people should try to cut down on unnecessary uses. Spaeth said avoiding storing or microwaving food in plastic containers and dusting, vacuuming and mopping frequently can be a good start.
In addition, they both called for stronger regulation to regulate phtlalates. Spaeth said that while some states and the European Union have taken measures to eliminate the chemical, more needs to be done.
"We're certainly at a point now that it's good to be aware of the presence of these kinds of chemicals and make informed decisions if you want you or your family to be exposed to that," Spaeth said.
Thanks for reading CBS NEWS.
Create your free account or log in
for more features.