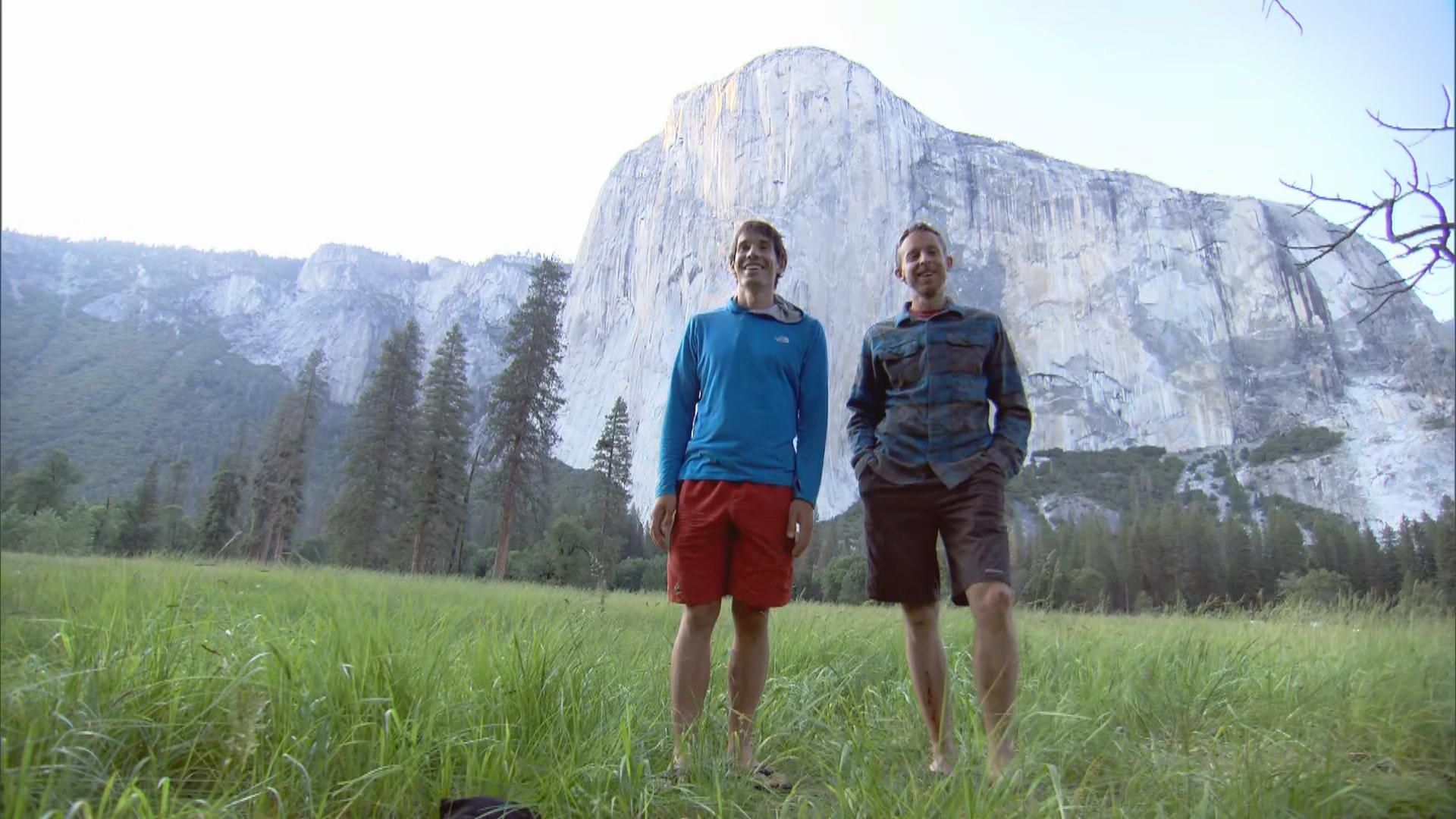 Climbers Alex Honnold and Tommy Caldwell scale El Capitan in under two hours
Two climbers, Alex Honnold and Tommy Caldwell, shattered a record once considered impossible when they scaled Yosemite's El Capitan in less than two hours on Wednesday.
"I look quite bad, but actually I feel really good!" Caldwell said.
One hour, 58 minutes, 7 seconds – that's all it took to for the duo to speed up one of climbing's most storied routes, reports CBS News correspondent David Begnaud.
"I wasn't sure that we were actually going that fast until I saw the timer and saw 1:57 when we got to the top. And I was like, 'Ohhh, we're doing it! We're doing it!'" Honnold said.
The legendary granite cliff face is about 3,000 feet high. It usually takes three to five days for most climbers to ascend up one of El Capitan most popular routes, known as "the Nose" — and that's if they make it to the top. Elite climbers can do it in about a day. Until these two took the challenge, no one had conquered "the Nose" of El Capitan in less than 2 hours 19 minutes.
"Everybody's like, could it be done? Could the two-hour Nose actually be climbed? And so it had that sort of allure to it," Caldwell said.
The towering granite formation rises taller than two Empire State Buildings. Their feat Wednesday could be likened to a marathon runner breaking the two-hour barrier, which has never been done before.

"It's fair to compare to a two-hour marathon because it is sort of the same cardiovascular output. You're still pushing hard. You're using your whole body. You're trying hard for two hours," Honnold said.
This was the third time they tried to shatter the record. Their previous efforts in the last week came up short. Caldwell also had two close calls during their training, surviving two falls. Two other climbers died on El Capitan last weekend.

"That was heavy," Caldwell said.
"I think that we're both relatively aware of the risks," Honnold said. "So at a certain point, you're just sort of accepting that there is a certain amount of risk. You're doing your best to manage it."
Honnold was actually the first man to climb El Capitan solo and without ropes. He talked about taking on new adventures on "CBS This Morning" in January.


"It doesn't have to be some crazier trip, it could just be something that you're less versed in. You know, learning in a new way, growing in a new way," Honnold said.
Guess what they're now thinking? That the El Capitan climb could be done in under 90 minutes.

"We could go up this evening," Honnold said.
"I think I'm good," Caldwell responded.
Now, typically, mountain climbing is a slow event. They say going fast and raising your heart rate can make you fall. But Honnold and Caldwell insisted this particular route was "easy," which helped them stay balanced.
Thanks for reading CBS NEWS.
Create your free account or log in
for more features.