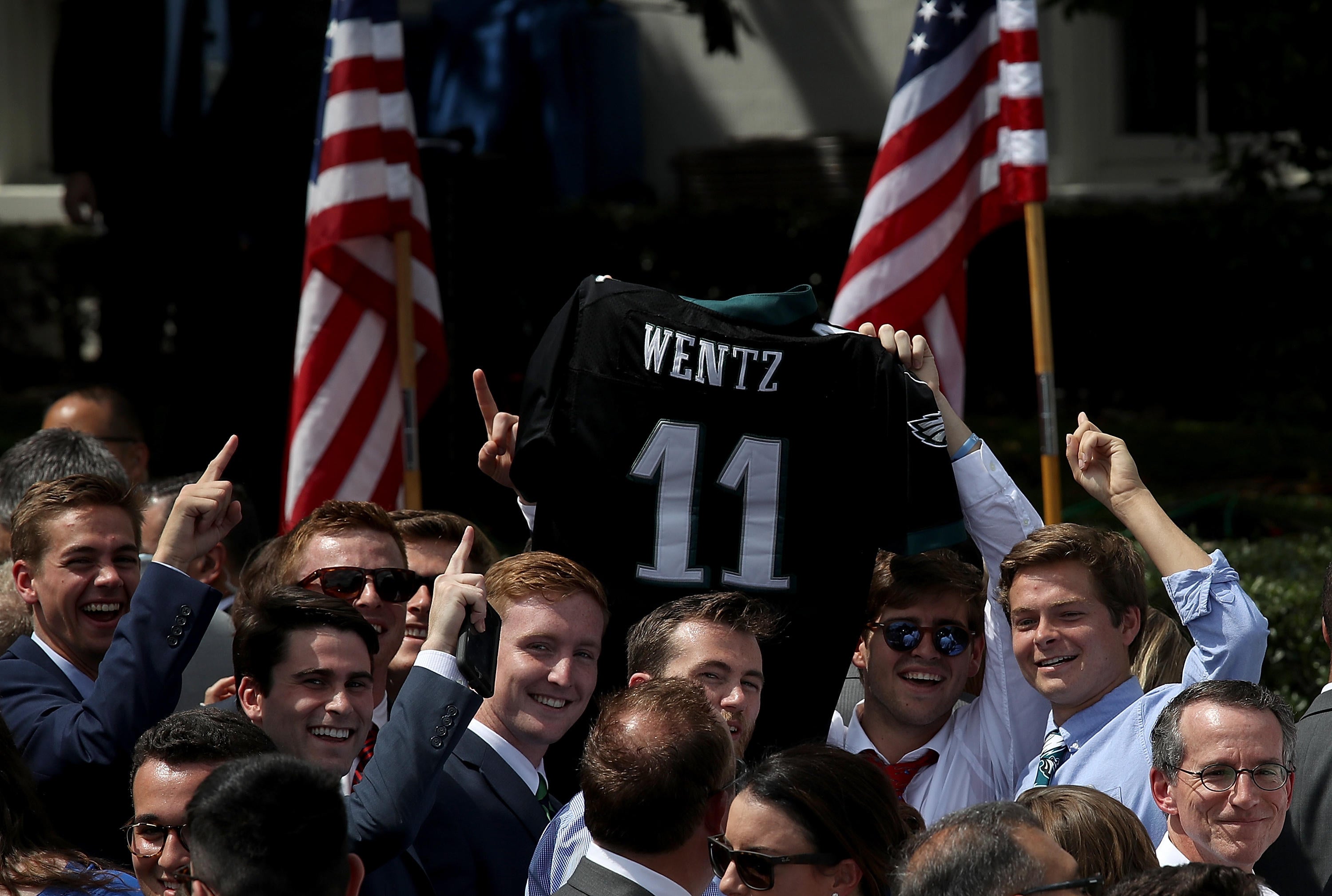 Fans react to Trump canceling White House event for Philadelphia Eagles
PHILADELPHIA -- A so-called "Celebration of America" was held after the White House canceled the Philadelphia Eagles' celebration when fewer than 10 players planned on attending.
"We love our country, we respect our flag, and we always proudly stand for the national anthem," President Trump said Tuesday.
Both sides blamed the other for the last-second audible to ditch the event.
The White House claimed "the vast majority of the Eagles team decided to abandon their fans" by not offering to send a larger delegation.
Former Eagles player Torrey Smith called it "a cowardly act" and wrote "so many lies" on Twitter:
Philadelphia sports radio lit up over the controversy.
"You go to his White House, you get co-opted, OK?" one caller said. "And he would have been like, 'Oh, the Eagles never knelt this season because I told them not to."
"I would have loved to have seen this team go," the host said. "Beautiful day out on the lawn ... I certainly would have easily suspended my own politics."
"He needs to handle state business and not NFL business," another caller exclaimed.
That reaction is in response to Mr. Trump tweeting that "staying in the locker room for the playing of our national anthem is as disrespectful to our country as kneeling."
No Eagles took a knee last season which led Eagles player Malcolm Jenkins to accuse the White House of lying to make players look "anti-America, anti-flag and anti-military."
A new HuffPost/YouGov poll says that 49 percent of Americans agree with the president's stance against kneeling.
Tuesday afternoon, White House reporter April Ryan engaged in a heated exchange with White House press secretary Sarah Huckabee Sanders over the protests' purpose.
"Is the president aware that taking a knee is about police-involved shootings?" Ryan asked.
"The president has made his position crystal clear on this topic," Sanders replied. "He feels strongly that standing is something we should do, makes us special. He's not going to waver on that."
We caught up with Joseph Brown in a South Philly barbershop to ask how he would respond to those who think it's unpatriotic of the Eagles not to show up at the White House.
"First of all, I'm a disabled veteran," Brown said. "I fought in the Vietnam War. I shed my blood for this country, and if I felt like I wanted to kneel in protest, that's my right. And its anyone else's also to protest in a peaceful manner."
Meanwhile, NBA stars LeBron James and Stephen Curry came out in defense of the Eagles.
James, whose Cleveland Cavaliers are trailing the Golden State Warriors 2-0 in the NBA Finals, said neither team would be interested in attending if they win a championship this year -- or as long as Mr. Trump is in office.
"It's typical of him, I'm not surprised," he said at press conference in Cleveland ahead of Wednesday's Game 3. "I know no matter who wins this series, no one wants the invite anyway. It won't be Golden State or Cleveland going."
Thanks for reading CBS NEWS.
Create your free account or log in
for more features.