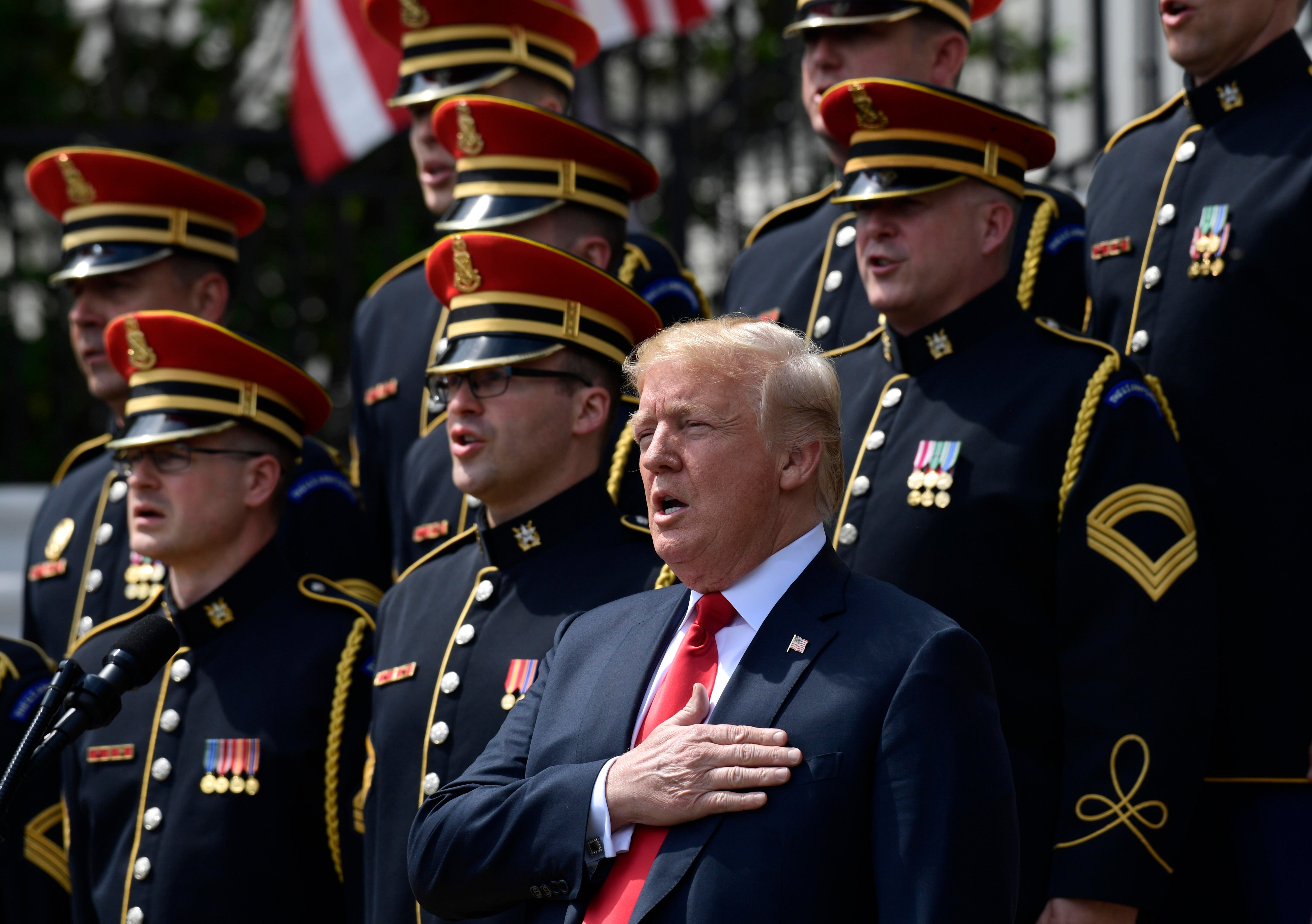 Trump holds "celebration of American flag" in place of Eagles Super Bowl celebration
Instead of holding a Super Bowl champion ceremony for the Philadelphia Eagles, President Trump rescinded his invitation to the team and held "a celebration of the American flag," with Eagles fans present at the White House Tuesday.
"We love our country, we respect our flag, and we always stand for the National Anthem— we always will stand for the National Anthem," Mr. Trump said at the event.
He disinvited the Eagles from the planned visit Monday night, citing a disagreement over standing for the national anthem before games, although none of the Eagles' players took a knee during the pre-game tradition in the 2017 season.
Mr. Trump did not mention the Eagles fans once throughout the speech. Reporters heard some "boos" early on in the ceremony, but it was unclear if those jeers were directed at Mr. Trump or a nearby heckler.
"We stand to show love for our fellow citizens and our magnificent Constitution. We stand to pay tribute to the incredible Americans who came before us and the heroic sacrifices they made," Mr. Trump said. "America is a great nation, a community, a family. And America's our home and we love our home, and our country has never done better than it's doing right now. Never!"
A source close to the players tells CBS News that fewer than 10 players committed the attending the White House event.
"Unfortunately, the Eagles offered to send only a tiny handful of representatives, while making clear that the great majority of players would not attend the event, despite planning to be in D.C. today," the White House said in a statement. "In other words, the vast majority of the Eagles team decided to abandon their fans."
Philadelphia Mayor Jim Kenney said Mr. Trump's decision "only proves that our president is not a true patriot, but a fragile egomaniac."
"We proudly stand for our glorious nation under God," Mr. Trump said before thanking those in attendance, cueing a group singing of "God Bless America," and ending the event.
Thanks for reading CBS NEWS.
Create your free account or log in
for more features.