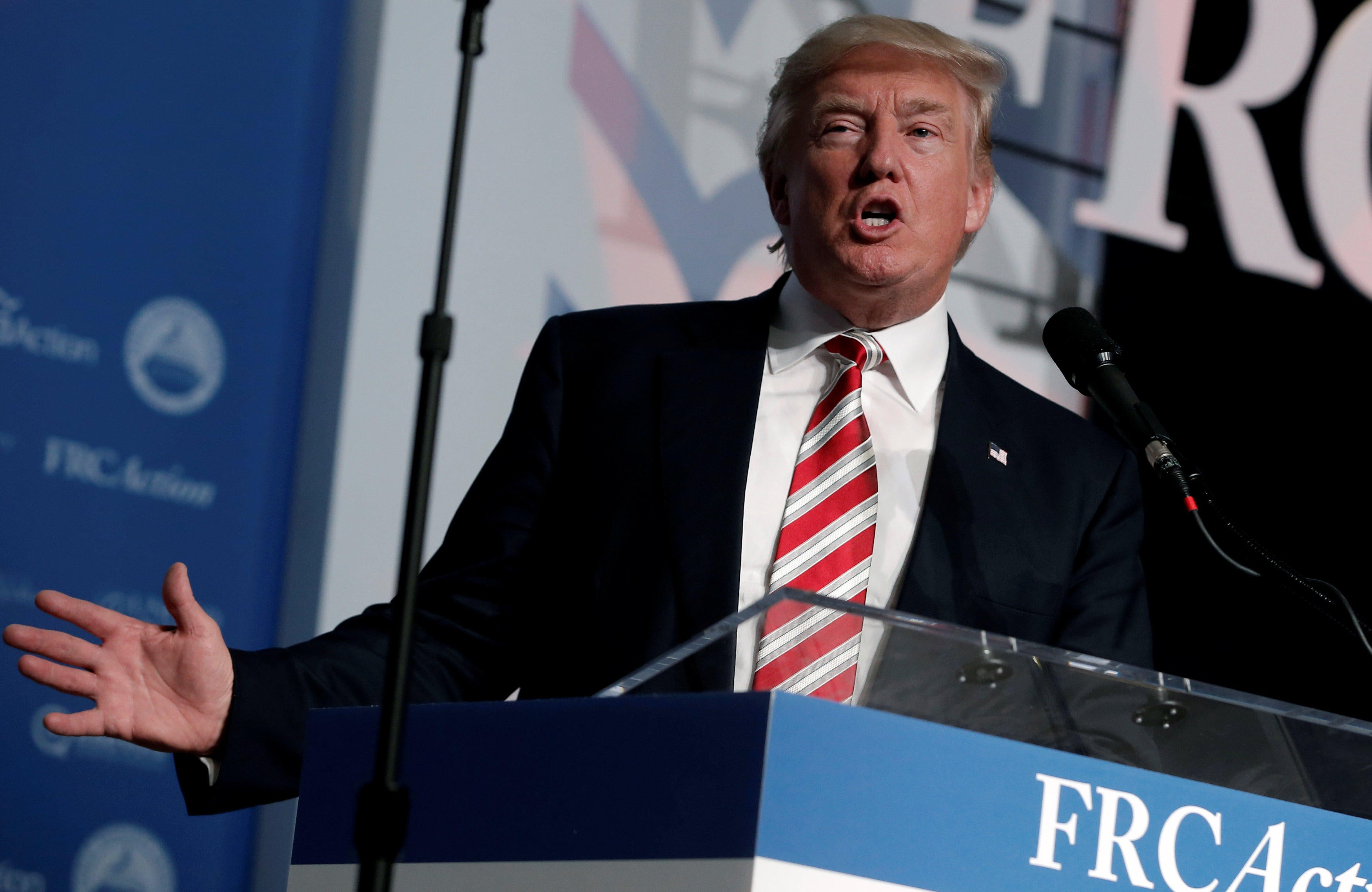 Donald Trump reacts to Hillary Clinton's pneumonia diagnosis
Following the revelation that Hillary Clinton's doctor diagnosed her with pneumonia, Donald Trump said Monday that he plans to release "very, very specific numbers" from a physical he had done last week.
"I feel great, but when the numbers come in, I'll be releasing very, very specific numbers," the GOP presidential nominee said in an interview on Fox News' "Fox and Friends."
In a separate interview on CNBC's "Squawk Box," Trump was asked if he was correct in his assessment that Clinton doesn't have the stamina mentally or physically to serve as president.
"Well, I don't take satisfaction, Joe, and frankly, you know, I hope she gets well and I hope she gets well soon, but, you know, it was quite sad to be honest with you. And I hope she gets well soon. No satisfaction, believe me, whatsoever," Trump said.
Trump also said it was "interesting" that Clinton's doctor said she diagnosed the Democratic presidential nominee with pneumonia on Friday even though Trump said Clinton "was coughing very, very badly a week ago and even before that, if you remember."
"It's interesting to see what is going on," he said. "I want her to get better and I want her to get out there."
On "Fox and Friends," Trump was asked if he has a plan to take on Tim Kaine or Joe Biden if Clinton is replaced.
"No, I don't think they'll replace her. We have to see what's wrong," he said. "But whatever it is, it is, I'm ready. Whatever it is."
On Sunday, after Clinton was seen leaving the 9/11 memorial event at ground zero early and seen stumbling, Clinton's campaign revealed that she had been diagnosed with pneumonia on Friday by her doctor. Her campaign has since canceled a two-day fundraising trip to California that also included a speech on the economy.
Thanks for reading CBS NEWS.
Create your free account or log in
for more features.