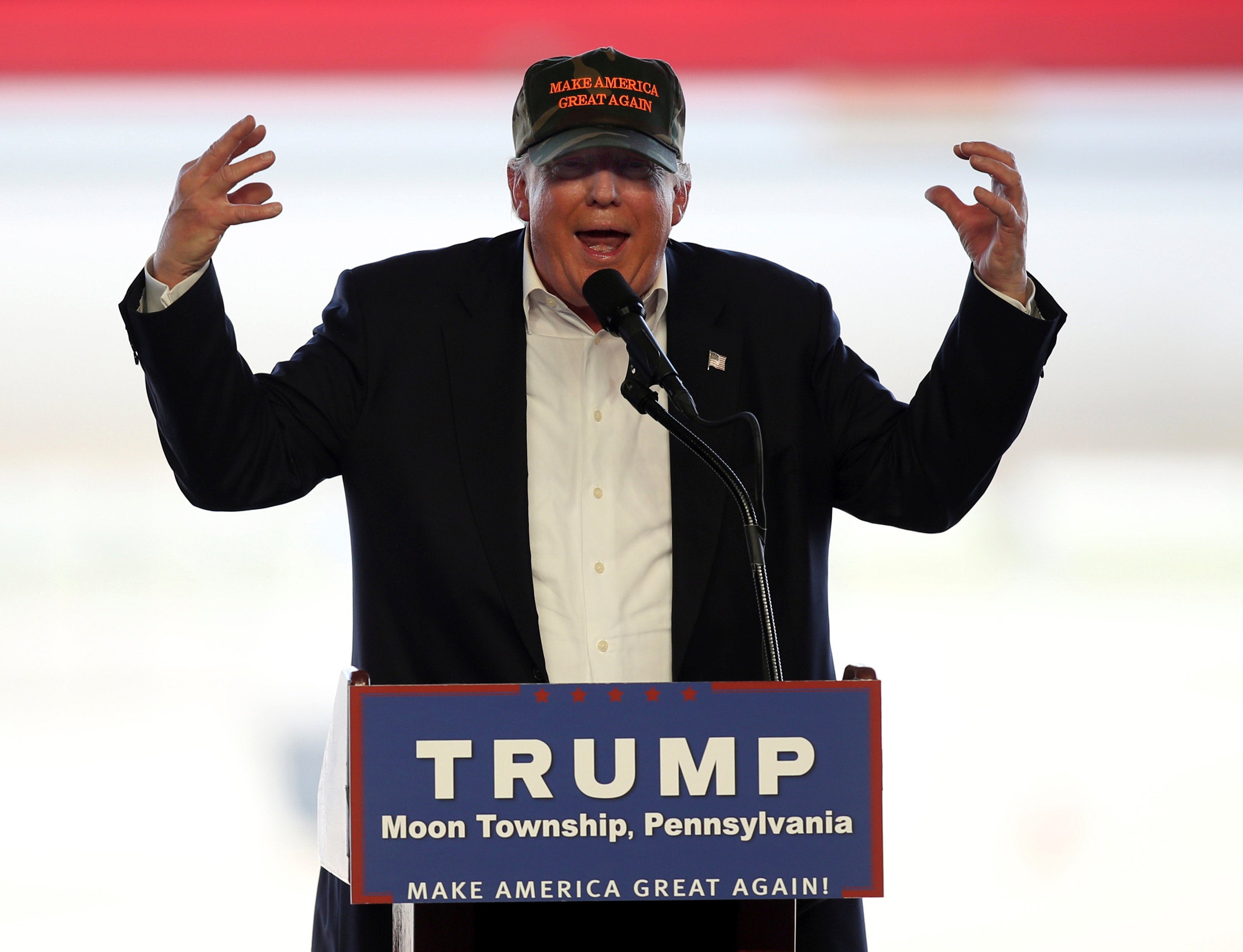 Trump: Obama's word choice causes Orlando-style attacks
Donald Trump said Monday morning that attacks like the one that left 50 people dead in a gay nightclub in Orlando this weekend will continue to happen "many times over" if President Obama doesn't start calling it "radical Islamic terrorism."
"Believe me, all I want is safety, I want safety for this country," Trump told "CBS This Morning" in a phone interview. "What happened yesterday will happen many times over with a president like Obama that doesn't even want to use the term 'radical Islamic terrorism.'"
He again hit Mr. Obama and Hillary Clinton for not using the term, which Trump said on Twitter Sunday should be cause for Mr. Obama to resign and Clinton to drop out of the presidential race.
"Hillary won't use [the term] and the reason Hillary won't use it is she's afraid to offend her boss because she doesn't want to go to jail," he said.
Trump said the U.S. can fight terrorism with "intelligence-gathering like never before."
"We need toughness, we need vigilance, we need great intelligence gathering systems which we don't have," he said. "We started to have them and we've let go."
Trump reiterated his support Sunday for his proposed ban on Muslim immigration to the U.S., which he claims would prevent attacks from U.S. citizens like Orlando shooter Omar Mateen.
"Interestingly, the community -- the Muslim community, the community where this maniac lived and where others lived -- as an example San Bernardino, they found bombs all over the apartment and all over the floors," he said. "Many people saw that ... they don't report these people. The people know who the bad apples are, where the bad seeds are, and they don't report them."
He suggested American citizens are being radicalized by new entrants to the country, and that that's the reason his proposed Muslim ban is so important.
"They're becoming radicalized by people coming in and they're also becoming radicalized by family members and others," he said. "You saw that with San Bernardino, where we had somebody in the country--he became probably radicalized through her when he married."
Trump dismissed criticism that his own rhetoric about Muslims contributes to attacks like the one in Orlando.
"Well did you see what happened yesterday? They weren't about my words," he responded. "Look at the people who were killed yesterday. This is just the beginning, okay? This is going to get worse and worse."
Thanks for reading CBS NEWS.
Create your free account or log in
for more features.