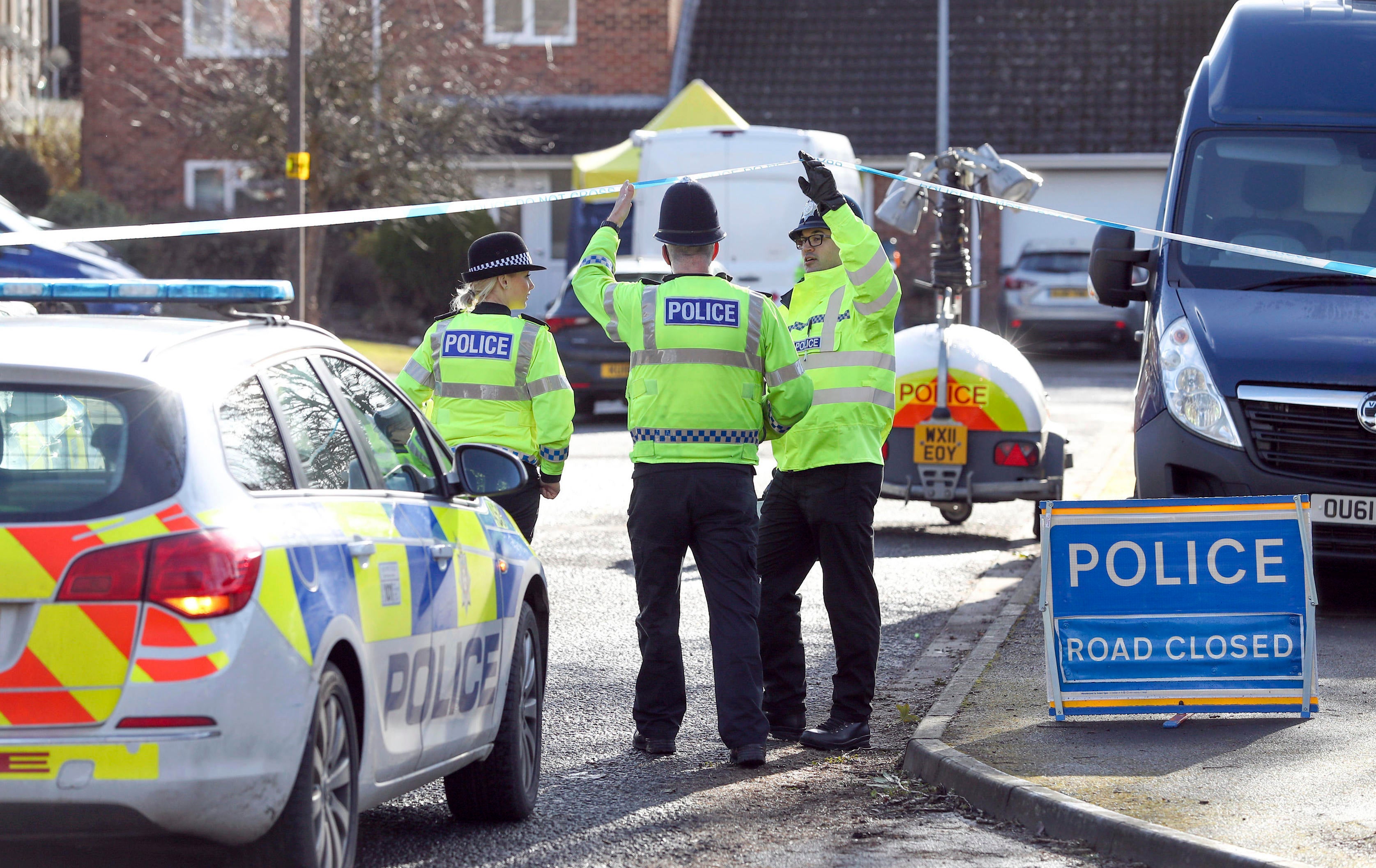 U.S., other allies, join Brits to blame Russia for nerve agent attack
LONDON -- The leaders of the United States, France, Germany and Britain have issued a joint statement blaming Russia for the nerve agent attack on former spy Sergei Skripal in the English city of Salisbury. In a rare joint statement, President Donald Trump, President Emmanual Macron, Chancellor Angela Merkel and Prime Minister Theresa May said Thursday there was "no plausible alternative explanation" to Russian responsibility in the March 4 attack in England.
The allies said Russia's failure to respond to Britain's "legitimate request" for an explanation "further underlines its responsibility."
They said the first use of a nerve agent on European soil since World War II represented "an assault on U.K. sovereignty" and "a breach of international law."
"It threatens the security of us all," the joint statement says.
On Wednesday, British Prime Minister Theresa May announced that her government was expelling 23 Russian diplomats who had been identified as "undeclared" intelligence agents, and suspending all high-level contacts with Moscow over the incident.
The released of the statement on Thursday came a couple days after President Trump, in the wake of the assassination attempt in Salisbury, England, hesitated to place the blame firmly on Moscow, saying the evidence suggested Russian culpability, but more confirmation was necessary.
Russia is expected to take retaliatory measures after Britain's expulsion of the diplomats soon, and a Kremlin spokesman said Thursday that President Vladimir Putin was to determine those measures personally.
"A final decision will, of course, be made by the Russian president. There is no doubt that he will choose the variant that best of all corresponds to the interests of the Russian Federation," Dmitry Peskov said, claiming that Russia was "perplexed and does not comprehend the British leadership's stance."
Putin's spokesman repeated the Russian claim that the "accusations are unsubstantiated."
The key evidence claimed by Britain and backed by its allies is the poison used in the attack, which, according to the British authorities is one of a family of highly deadly chemical nerve agents developed by Russia at the end of the Cold War, known as Novichok.
Experts say only Russia has manufactured the toxins, which attack the human nervous system and can cause a gruesome death in a matter of minutes.
In the statement released Thursday, the leaders demanded that Russia "address all questions related to the attack in Salisbury," and in particular, it called on Moscow to "provide full and complete disclosure of the Novichok programme to the Organisation for the Prohibition of Chemical Weapons (OPCW)," the United Nations chemical weapons watchdog agency.
Thanks for reading CBS NEWS.
Create your free account or log in
for more features.