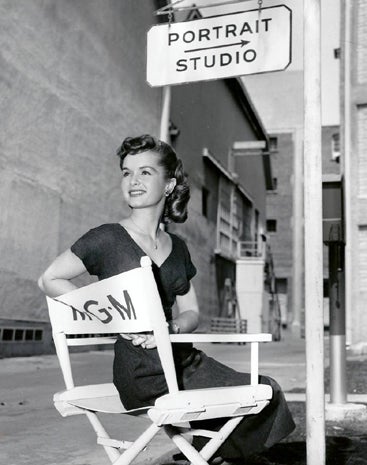 Debbie Reynolds dead, actress once known as "America's Sweetheart" was 84
Debbie Reynolds, known in the 1950s as "America's Sweetheart" and later as a show biz trooper and "triple threat" dancer, singer and actress, died Wednesday, one day after her own daughter's death. She was 84.
Her son, Todd Fisher, said Reynolds died Wednesday, a day after her daughter, Carrie Fisher, who was 60.
"She's now with Carrie and we're all heartbroken," Fisher said from Cedars-Sinai Medical Center, where his mother was taken by ambulance earlier Wednesday.
He said the stress of his sister's death on Tuesday "was too much" for Reynolds. Carrie Fisher had been hospitalized since Friday.
"She said, 'I want to be with Carrie,'" her son said. "And then she was gone."
Reynolds had a long career in Hollywood that spanned over six decades, with her first starring role in "Singin' in the Rain" at age 19. She starred in dozens of films in the 1950s and '60s, and eventually had her own short-lived sitcom, "The Debbie Reynolds Show."
Her personal life, though, also dominated headlines -- her highly-publicized breakup in 1958 with husband Eddie Fisher (who left her for for Elizabeth Taylor) has been called the Pitt/Aniston/Jolie scandal of its time. And later in life, her daughter frequently wrote about their lives, with Reynolds saying in a 2010 interview that "there is nothing [Carrie] keeps to herself."
She was born Mary Frances Reynolds in El Paso, Texas – giving her the languid drawl that would help define her image as the ideal American wife. Reynolds moved to Burbank at age 7, where she was a model Girl Scout. At age 16, she entered a Miss Burbank beauty pageant contest to win a free blouse and skirt, and won – which landed her a contract with Warner Brothers for $65 a week.
Reynolds landed the starring role in "Singin' in the Rain" without any formal dance training – and opposite dancing legend Gene Kelly, who was 20 years her senior. She told CBS Sunday Morning in 2013 that they danced for "10, 12 hours every day – there were no days off."
As she old CBS News' Mo Rocca in 2013, her "heart hurt" as she wondered if she could keep up. "Could you keep up? Were you going to fail?" Reynolds described how she felt. "And Gene Kelly kind of scared me, because he was the boss, and he was brilliant, and he was a wonderful teacher. He had to teach me. And to be given a little kitty cat, and expect it to be a lion, it didn't happen overnight. I had to work, work, work without question."
Similar to her character Kathy Selden, "Singin' in the Rain" propelled Reynolds to Hollywood stardom. She appeared in over a dozen films in the 1950s -- including "The Tender Trap" and "Tammy and the Bachelor"-- and her personal life also dominated headlines. She married singer Eddie Fisher in 1955, with daughter Carrie born in 1956 and son Todd followed in 1958. The family had become bona fide Hollywood royalty.
But it was short-lived. Reynolds had been longtime friends with Hollywood siren, Elizabeth Taylor. Reynolds described the early days of their friendship to CBS Sunday Morning, saying ""Elizabeth was really a gal, you know? She was a dame… She was funny. She was really a bawdy broad. And I loved being with her. We had a lot of fun together."
Reynolds and Fisher were close friends with actress Taylor and her husband, Mike Todd, and Fisher rushed to Taylor's side when Todd died in a plane crash. Fisher eventually left Reynolds, and the breakup was front-page news, with Reynolds beoming the public face of the wronged wife.
Taylor and Fisher married, but the marriage ended in divorce in 1964, after Taylor had an affair with actor Richard Burton. Reynolds said she had predicted that breakup.
"'You'll last a year and a half,'" she said she told Fisher. "'And she'll throw you out as soon as she meets somebody really funny.' … Elizabeth liked men that were really terrifically funny. He laughed -- of course, he thought it was not true. I said to him, you know, 'It's just ridiculous, can't break up a marriage for this affair you're having with Elizabeth because she's never going to keep you there with her, because you're not enough for her. You're just not enough.' He laughed -- of course, he thought it was not true. But he found out when she threw him out that it WAS true. She DID throw him out."
Reynolds, though, eventually forgave Taylor and wrote in her memoir that "in the long run, Elizabeth did me a favor."
"She had her good side," Reynolds has said of Taylor. "At least once she got over her sex drive."
Reynolds rebounded from the breakup, starring in over a dozen films in the 1960s, including "The Singing Nun," "How the West Was Won" and "The Unsinkable Molly Brown." She headlined her own sitcom, "The Debbie Reynolds Show," but it only lasted one season.
Her personal life, though, was still in turmoil. She married shoe designer Harry Karl in 1960 and then real-estate developer Richard Hamlett in 1984. Both ended in divorce, and both left her financially ruined.
After the 1996 breakup with Hamlett, she was forced to auction off her vast Hollywood memorabilia, including Laurel and Hardy's car, a restored chariot from "Ben Hur" and a guitar from "The Sound of Music."
She said in 2000 that she "won't even date … I can't afford it."
Reynolds continued acting through the 2000s, including a recurring role on "Will and Grace" and the award-winning HBO film "Behind the Candelabra."
Although her daughter's semi-autobiographical book "Postcards from the Edge" seemed to portray a fraught relationship between Reynolds and her daughter, Carrie Fisher told The New York Times in 2010 that she "loved being her daughter." Reynolds eventually bought a house that shared a driveway with Carrie Fisher.
Reynolds' granddaughter, Billie Lourd, is also an actress.
Carrie Fisher, who openly spoke about her struggles with mental illness, wrote that her mother taught her how to "sur-thrive."
"You know, I'm not a person that cries a lot," Reynolds told CBS Sunday Morning in 2013. "The only reason that I get emotional is, it's so wonderful that I can't believe that I have this life and live in this country so great, that I always well up. You know, there's a huge feeling inside that just pops forward.
"What is it people say? I cry at a good steak. Well, I don't cry at a good steak. But I sure do cry for all the lucky things I've had happen to me."
Thanks for reading CBS NEWS.
Create your free account or log in
for more features.