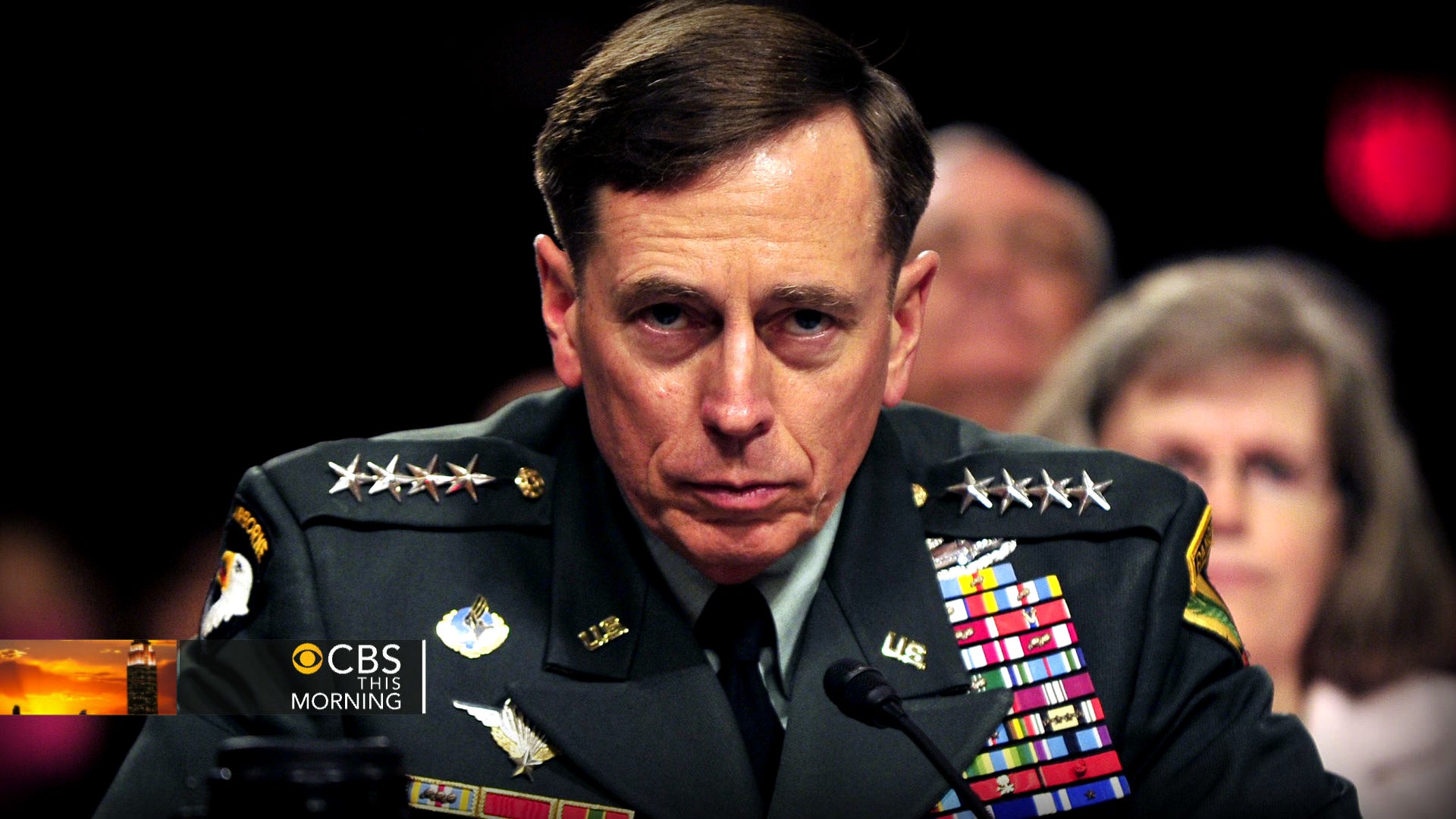 David Petraeus sex scandal a "blip" on his record, general's former Iraq aide says
(CBS News) In just one week, the key players in the David Petraeus scandal have become famous. So they've hired some well-known lawyers and other representatives to do damage control.
Top Washington attorney Bob Barnett is now working for the former CIA director. Petraeus' biographer and mistress, Paula Broadwell, has hired the public relations firm that employs former White House Press Secretary Dee Dee Myers. Jill Kelley, who made the complaint that uncovered Petraeus' affair, has teamed up with Washington attorney Abbe Lowell -- and Monica Lewinsky's former crisis manager, Judy Smith. And Kelley's twin sister, Natalie Khawam, is now represented by attorney Gloria Allred.
Complete coverage: Gen. David Petraeus scandal
But what's next for Petraeus? He was one of the most admired men in America, but now, the question for him is whether he can regain his elevated status and if so, how?
By any measure, Petraeus' record of accomplishment is extraordinary. A four-star general, he led the surges in Iraq and Afghanistan, he was director of the CIA, and while he denied any interest in politics, some top strategists had him on their short-list for president.
Peter Mansoor, a top Petraeus aide in Iraq, said, "This personal failing will be a blip on that historical record." He added, "Gee, if we made adultery a disqualification for public office, I think about half of Washington would be out of a job so I think you could very well see David Petraeus back in Washington in a public position at some point."
But getting there will take time and a plan, according to crisis communications expert Richard Levick who's helped a who's who of companies and individuals through tough times.
Asked what Petraeus needs to do right now, Levick said, "Gen. Petraeus needs to do two things, first disappear; it's the holiday season, it's a good time to disappear. Now he can spend time with his wife trying to mend that relationship."
Public relations strategist Matthew Hiltzik also weighed in on Petraeus' next steps. Watch his interview on "CBS This Morning" in which he shared his thoughts on the affair in the video below.
Levick says that strategy worked for Bill Clinton, after the Monica Lewinski scandal, and for former New York Gov. Eliot Spitzer after he was caught with a prostitute. Levick said of Spitzer: "He had to set his own personal life in order first, and just like Bill Clinton, if the spouse forgives you, then who are we to judge."
Levick has the same advice for Petraeus' alleged former mistress Paula Broadwell: disappear. Avoid those photo-ops that keep the story in the news. But becoming invisible might not be easy. The New York Daily News is reporting Tuesday that the e-mails that Broadwell sent to socialite Jill Kelley -- the e-mails that really got this whole story going -- were so menacing that they were described as the rantings of someone who was clearly unhinged and they say that Kelley actually feared for her life. A source close to Broadwell tells CBS News that that characterization is inconsistent with everything we know about Broadwell.
And Broadwell is ambitious. She has said her long-term goal "had always been to become National Security Advisor." According to Time magazine, she was even "tempted" -- with no political experience -- to run for the U.S. Senate in North Carolina.
So if disappearing is step one, what is step two?
"Step two is the resurrection," Levick said. "We're in the holiday season, it is the resurrection."
Beginning early next year, Levick says, Petraeus should give an interview to a top policy-oriented print journalist, avoid TV interviews where there are sure to be questions about Broadwell, and do a speaking tour in Europe where they'll care more about policy than adultery, and then come back home and start rebuilding his career.
When asked where he would advise Petraeus to go for the next few months to disappear, Levick said he should go wherever his wife wants him to go.
Watch Chip Reid's full report in the video above.
Thanks for reading CBS NEWS.
Create your free account or log in
for more features.