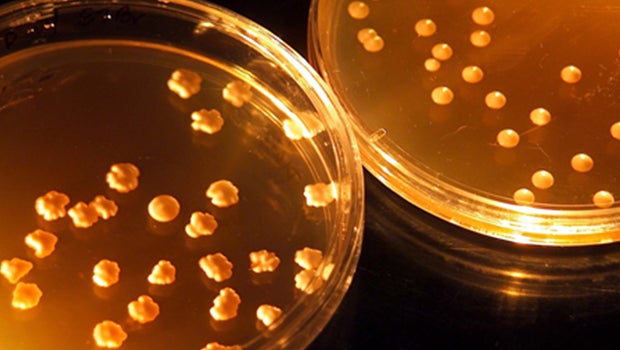 DARPA announces new Biological Technologies Office
It often seems that the government is banking on robots to fight the wars of the future, and that artificial intelligence is the key to future defense. But biological systems -- and the engineering lessons they teach -- are just as important, says DARPA, the Pentagon's research and development division.
While DARPA has long studied biology and looked into way to incorporate biological systems into its projects, there has never been a specific division dedicated to biotech. Until now.
On Wednesday, DARPA announced that all existing and future biotech research will be part of the newly created Biological Technologies Office (BTO).

The overall mission is to "harness the power of biological systems by applying the rigorous tools of engineering and related disciplines, and to design next-generation technologies that are inspired by insights gained from the life sciences," according to a press release.


"Now DARPA is poised to give unprecedented prominence to a field of research that can no longer be considered peripheral to technology's evolving nature. Starting today, biology takes its place among the core sciences that represent the future of defense technology," it says.


At first, BTO will mainly handle projects already underway in the existing offices of Defense Sciences (DSO) and Microsystems Technology (MTO). One of the newer projects is the Hand Proprioception & Touch Interface (HAPTIX) program, an expansion of DARPA's Revolutionizing Prosthetics and Reliable Neural-Interface Technology programs.

Moving forward, projects will focus on three categories: the health and preparedness of military personnel, both in war zones and after returning home; the ability to harness biological systems and incorporate them into projects; and the ability to apply biological complexity at scale -- that is, following the organizational techniques of cells within an organism.

The first category includes on-going projects like the Systems-Based Neurotechnology for Emerging Therapies (SUBNETS) program, which helps injured veterans restore lost function, and the Autonomous Diagnostics to Enable Prevention and Therapeutics (ADEPT) program, which seeks ways to protect soldiers against infectious diseases.

There's also the on-going Biochronicity program. It's been around for at least two years, enabling researchers at Duke University to investigate the "role of time in biological functions" and "make it possible to manage the effects of time on human physiology."

As biotech becomes ever more important, there are likely to be many more projects that raise ethical questions, DARPA acknowledged in the release.

"Because BTO programs push the leading edge of science, they will sometimes be society's first encounter with the ethical, legal, or social dilemmas that can be raised by new biological technologies," it said.

"The Biological Technologies Office will advance and expand on a number of earlier DARPA programs that made preliminary inroads into the bio-technological frontier," said director Geoff Ling in the release. "We've been developing the technological building blocks, we've been analyzing our results, and now we're saying publicly to the research and development community, 'We are ready to start turning the resulting knowledge into practical tools and capabilities.'"



Thanks for reading CBS NEWS.
Create your free account or log in
for more features.