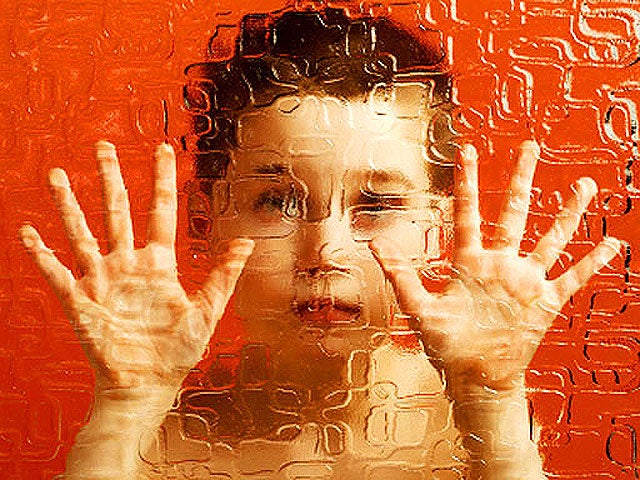 Complexity of autism keeps treatment elusive
This story was filed by CBS Radio News correspondent Barry Bagnato
Public Service Announcements by the group Autism Speaks leave many people believing they're hearing about a single, defined disease.
"I think someone at my friend's school has autism," one of them says. But the word "autism" covers a myriad of conditions.
"It's a catch-all term," says Dr. Michael Ronemus of the Cold Spring Harbor Laboratory on Long Island, New York. He's a co-author of one of a series of new studies in the journal Neuron revealing how genetically complex autism spectrum disorder really is, and how challenging it will be developing treatments that impact a broad-array of ASD patients.
Video: Study sees autism as more prevalent than thought
Autism becoming more accepted at U.S. colleges
Developmental disability on rise in U.S. kids
For the first time, scientists estimate that genetic variations in at least 250 locations give rise to autism. Further complicating things: A great number of these mutations are spontaneous.
"In many cases with human diseases, you can find an inheritance pattern and this means something that's present in the parents is transmitted in the child," Ronemus says. "These pedigrees don't typically exist with autism."
The researchers followed about 1,000 families, consisting of both birth parents and in most cases two children, one with ASD, the other unaffected. This focus on so-called "SIMPLEX" families makes an analysis of genetic variations more accurate, they say.
Elephants used for autism therapy in Thailand
Ronemus says the implications of identifying specific mutations are potentially significant.
"If these can be screened, then you can say... this is the likely outcome... this child needs early intervention of a certain type."
This research suggests ASD is so diverse, effective treatments will only benefit a small number of patients with similar traits.
"We'll probably end up with dozens if not more specialized courses of treatment," suggests Ronemus.
No wonder there's confusion among the parents of autistic children.
"There's a lot of information out there for families and doctors and unfortunately a lot of that information doesn't carry a lot of data behind it," complains Dr. Jeremy Veenstra-VanderWeele.
An autism expert at Vanderbilt University, Veenstra-VanderWeele has conducted an extensive review of approaches currently being used.
"Quite frankly, a number of practitioners in most communities are doing things that don't have any evidence whatsoever and may not even make sense." He finds clear benefits from only two medications -- risperidone and aripiprizone -- and then only for some children.
Veenstra-VanderWeele believes families and doctors are driven by frustration to try treatments "off the beaten path."
"We need medicines that actually reflect what's going on in the brain in autism," he says. "To a large extent, we don't really know what's going on in the brain, so that may be some distance away."
Thanks for reading CBS NEWS.
Create your free account or log in
for more features.