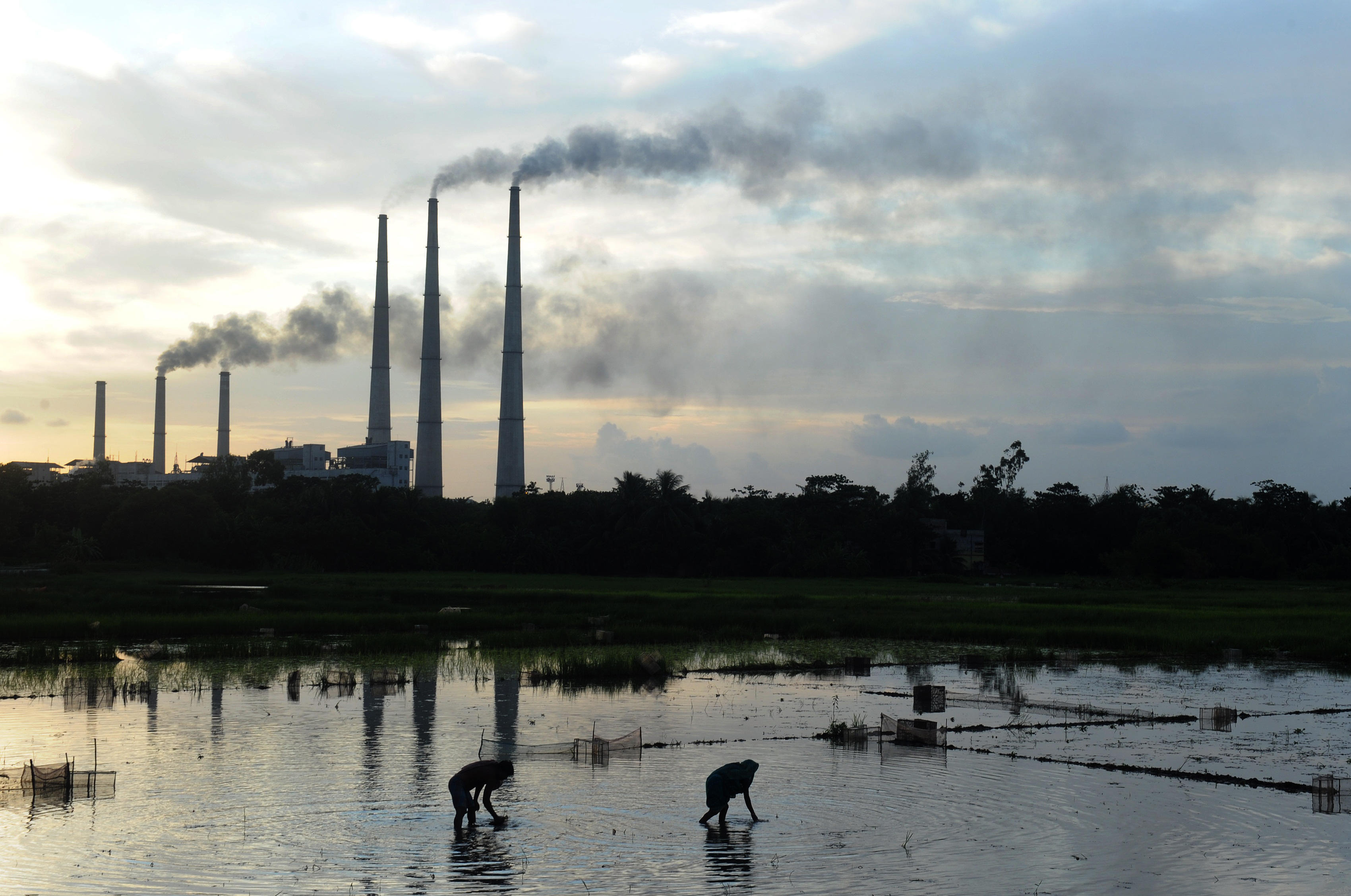 Doctors warn climate change is harming our health
Climate change isn't just happening in the Arctic Circle and Antarctica where more ice is melting year after year. Its impact is being felt right here at home, and it's posing a threat to the health of millions of Americans, say doctors representing 11 top U.S. medical societies. They are joining forces in Washington, D.C., today to speak out about the health risks posed by climate change.
They announced the formation of a new organization, the Medical Society Consortium on Climate and Health — made up of family physicians, pediatricians, obstetricians, allergists, internists and other medical experts — and are meeting with lawmakers on Capitol Hill to discuss their concerns. More than half of all U.S. doctors are members of one of the participating groups, which include the American College of Physicians and the American Academy of Pediatrics.
They'll also present a new report, "Medical Alert! Climate Change is Harming Our Health," which includes scientific evidence and accounts from doctors who see climate change exacerbating a wide range of health issues, including:
"More than 97 percent of climate scientists have concluded that human-caused climate change is happening," the report states.
"It's not only hurting polar bears, it's hurting us," said Dr. Mona Sarfaty, the director of the new consortium and a professor at George Mason University in Fairfax, Virginia. She is also director of the Center for Climate Change Communication there.
Sarfaty told CBS News that primary care physicians as well as doctors in many specialty areas are reporting that climate change is making their patients sicker. Yet, she said, a recent poll showed only 32 percent of Americans could name a specific way in which global warming is harming human health.
Carbon dioxide levels in the air are increasing and air and ocean temperatures are warming, contributing to more frequent and extreme droughts, wildfires, and flooding, Sarfaty explained. In turn, she said doctors are seeing an uptick in heat-related illnesses; worsening chronic conditions such as asthma; injuries and deaths from extreme weather like floods; infectious diseases spread by increasing populations of mosquitoes and ticks (including those that spread Lyme disease); illnesses stemming from contaminated food and water; and mental health problems like aggression and anxiety.
Certain groups of people are especially vulnerable to the health effects of climate shifts, including children, student athletes, pregnant women, the elderly, low-income families, and people with chronic illnesses, the report said.
But Sarfaty noted it's challenging to get this message through to many people because they feel fine.
"We think that people are largely unaware that climate has anything to do with their health. They think of it as an environmental issue and put it into an environmental box or a political box. But we think people need to know that this is about their health. It's not one of those boxes. The truth is, it's affecting somebody you know," she said.
Dr. Nitin Damle, president of the American College of Physicians and an internist in Wakefield, Rhode Island, shared a story in the report. He said that over the past five years, his practice has seen a rise in the incidence of tick-borne diseases, including Lyme disease and other infections.
"My physician colleagues used to treat two or three cases a month during tick season; now each of us sees 40 to 50 new cases during each tick season," he said. "Those blacklegged ticks, the carriers of Lyme disease, thrive in warm, muggy weather. In my home state of Rhode Island, where winters have gotten warmer and shorter, these tiny, sesame seed-sized insects have more time to bite humans and spread Lyme disease. Tick season used to be relegated to summer; it now spans spring and autumn. And this isn't limited to the typical tick hotspot states."
Damle drew a comparison to doctors working to prevent smoking and help patients quit because it increases the risk of cancer and lung disease.
"We see efforts to combat climate change in the same way: they will improve health today and reduce health risks down the road," he said.
Dr. Robert Byron, a long-time practicing internist at Bighorn Valley Health Center, in Hardin, Montana, spoke at the consortium's Washington, D.C., press conference.
"There are day-to-day things we're seeing in individual patient care. Montana is seen as the blue sky state, but what we've seen in recent years is a marked increase in wildfires," Byron said. "Fire season has increased by over two months in the last 50 years."
He added, "We caution patients with asthma and COPD to not be outside as much. We've seen increases in the amount of medication they use and increased hospitalizations in terms of flare-ups of their diseases. This used to be the exception and now it's the rule and it's a result of climate increases in our area."
While in D.C., leaders of the consortium plan to connect with certain "priority states where we felt policy makers really needed to get the message out, where the legislators may be less attuned to health consequences," Sarfaty said. Those states include Montana, Wisconsin, Minnesota, New Mexico, Arizona and Virginia.
The Medical Society Consortium on Climate and Health includes the American College of Physicians (ACP); American Academy of Allergy, Asthma, Immunology (AAAAI); the American Academy of Family Physicians (AAFP); the American Academy of Pediatrics (AAP); and the American Congress of Obstetricians and Gynecologists (ACOG), among others.
"We want to send a very strong message to the American public and our leaders that climate change is already harming the health of Americans," Sarfaty said.
Thanks for reading CBS NEWS.
Create your free account or log in
for more features.