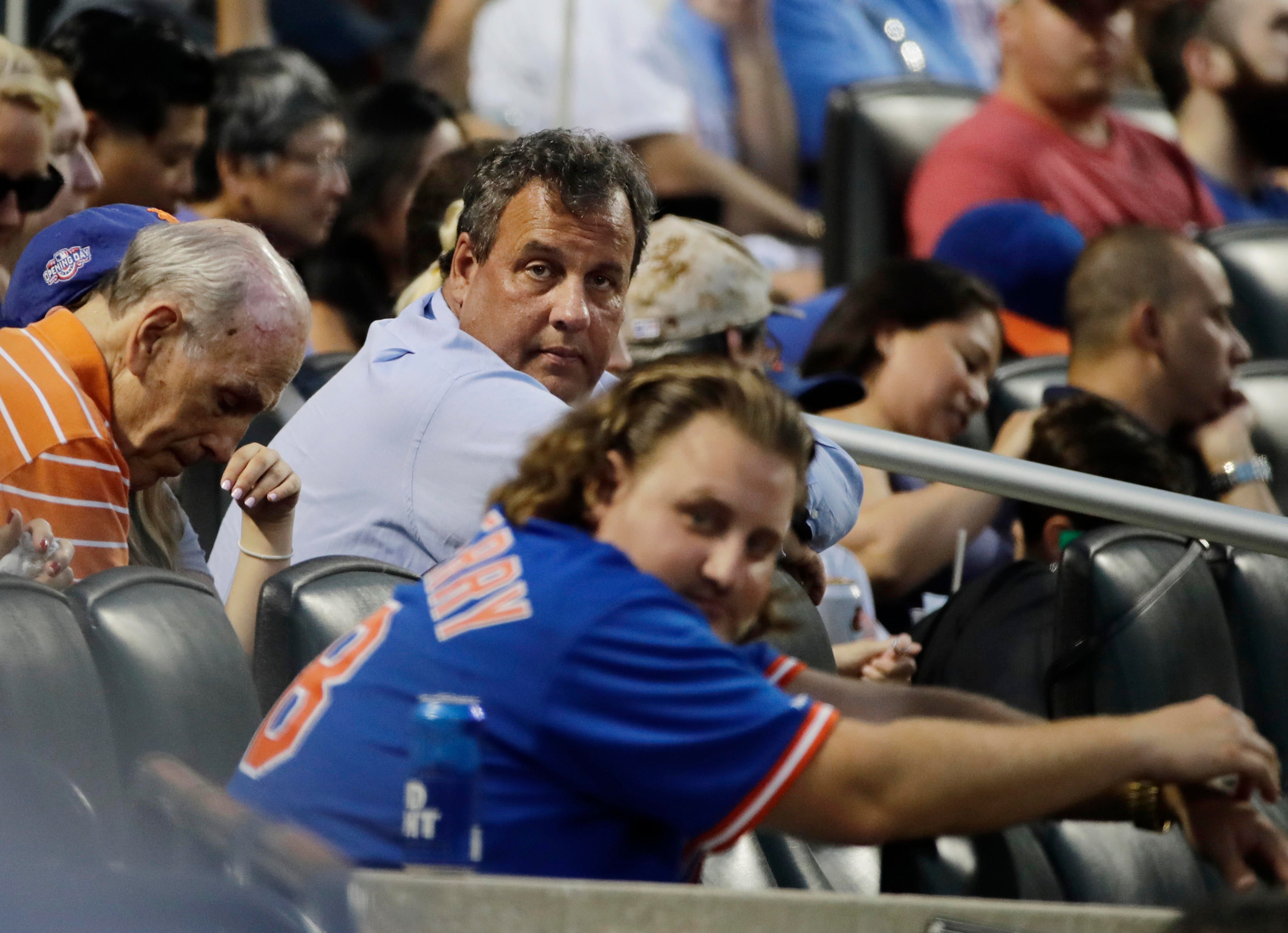 Chris Christie catches foul ball at Mets game, gets booed
NEW YORK -- Fans at the Cardinals-Mets game cheered when a man neatly caught a foul ball at Citi Field - until they realized it was Chris Christie. The New Jersey governor then got loudly booed Tuesday night.
The ovation quickly turned sour after Christie stood up and slapped hands with another fan. It didn't matter that Christie gave the souvenir ball to a nearby kid.
Christie was sitting in the third row, near the New York dugout. In the third inning, St. Louis rookie Paul DeJong lifted a high foul that bounced in the stands, and Christie reached out with his left hand and snagged it.
Even Fox Sports announcer Dan McLaughlin chimed in announcing, "Nice to see him get from the beach to the ballpark." McLaughlin was referring to Christie's family visit to a New Jersey beach that was closed from the New Jersey government shutdown.
Twitter was also relentles on the New Jersey Governor.
The embattled Republican recently tried out for a spot on popular sports talk radio station WFAN in New York. During his audition at WFAN, he was heckled by several callers, including one who called him a "bum." Christie called him a "communist."
Christie also said on his Chris Christie complains about his sports-radio audition that they "raised the bar" for him by giving him some hardest days of the year to fill in. "They screwed us here," he said.
Thanks for reading CBS NEWS.
Create your free account or log in
for more features.