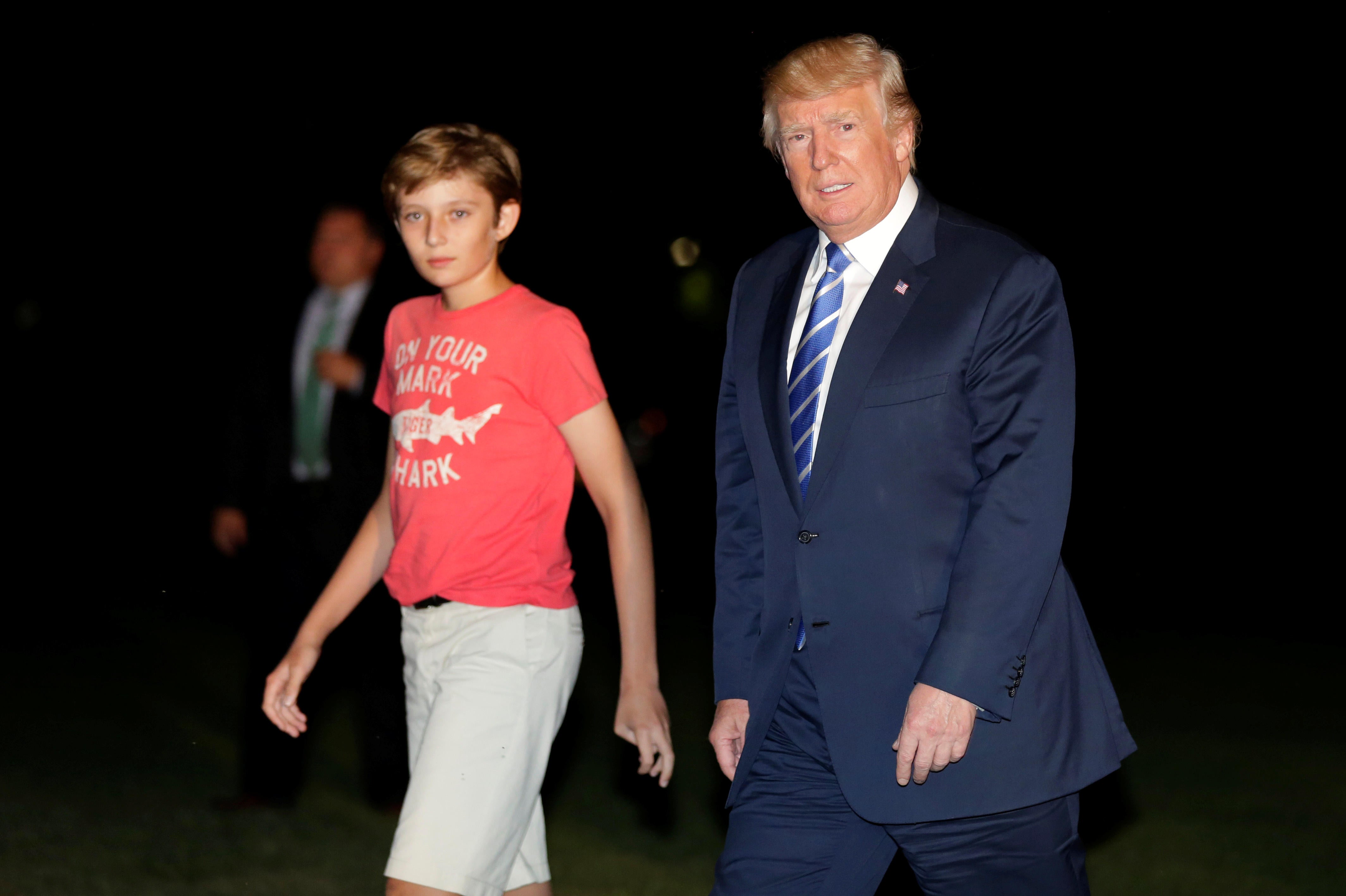 Chelsea Clinton comes to Barron Trump's defense again
Chelsea Clinton on Monday night defended President Trump's 11-year-old son after a conservative site criticized the way he's been dressing lately.
Clinton, a former first daughter herself, tweeted about it and linked to a post by The Daily Caller.
The post on the conservative site, by Daily Caller reporter Ford Springer, is titled, "It's High Time Barron Trump Starts Dressing Like He's in the White House." It displayed photos of Barron returning from a two-week vacation in New Jersey in a t-shirt, shorts and boat shoes.
According to The Associated Press, Stephanie Grisham, a spokeswoman for Mrs. Trump, renewed the White House's request that the media give Barron Trump privacy.
"He is a minor child and deserves every opportunity to have a private childhood," Grisham said.
First lady Melania Trump thanked Chelsea Clinton for her support on Twitter, writing: "Thank you @ChelseaClinton - so important to support all of our children in being themselves! #StopChildhoodBullying."
Vince Coglianese, editorial director for The Daily Caller, defended Springer's article in an email to the AP.
"Leave it to the fake news to spin his bro-to-bro advice into some sort of 'slam.' He's just looking out for the kid. Leave Barron alone," Coglianese said.
The 11-year-old moved into the White House in June with first lady Melania Trump after he finished his school year in New York.
Chelsea Clinton also defended Barron in January after Mr. Trump's inauguration, when off-color tweets about the youngest of Mr. Trump's sons began as he appeared behind his father during the various televised events of the day. At the time, in defending Barron Trump, Clinton also made a vague reference to his father's "policies that hurt kids."
Thanks for reading CBS NEWS.
Create your free account or log in
for more features.