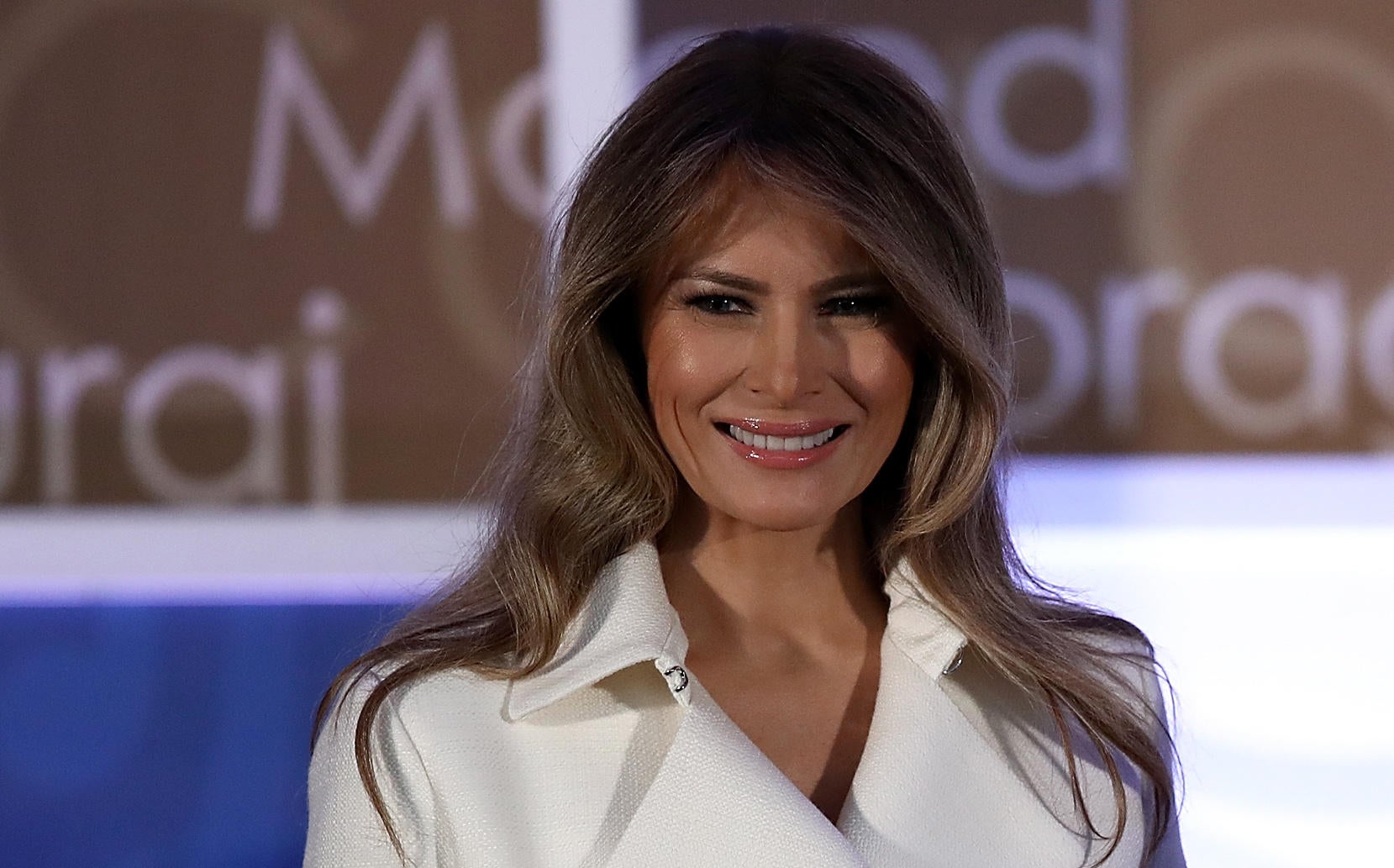 Petition about Melania Trump continues to surge in popularity
A Change.org petition about first lady Melania Trump continues to explode in popularity, attracting over 230,000 signatures and becoming the site's most signed campaign this week. The petition calls for her to either move to the White House or personally pay for her New York City security expenses.
"The U.S. taxpayer is paying an exorbitant amount of money to protect the first lady in Trump Tower, located in New York City," the petition reads. "As to help relieve the national debt, this expense yields no positive results for the nation and should be cut from being funded."
There are thousands of responses on the petition's page, as commenters air grievance after grievance about what they believe to be a misuse of taxpayer dollars.
"Why should the U.S. taxpayer carry the burden for her security away from the [White House]?" one person asked on the site.
"This is money that could be going towards a better healthcare and education system," another wrote. "This is money that should be invested in ALL of the American people."
Last month, the Secret Service requested $60 million in additional funding to protect the president and his family, according to a report in the Washington Post.
Some commenters on the site even encouraged Barron Trump, the president's youngest son, to transfer to an elementary school in Washington, D.C. Soon after election day, Mr. Trump said Melania and Barron planned to make the move "very soon," adding, "right after [Barron] finishes school."
The petition seeks to reach 300,000 signatures total and, per the page's description, will be delivered as a letter to Senators Bernie Sanders (I-VT) and Elizabeth Warren (D-MA). Though liberal favorites, neither Sanders nor Warren is on the Senate Appropriations Subcommittee on Homeland Security, which oversees the U.S. Secret Service budget.
Doug Caruana, the creator of the petition, declined to comment.
Despite the swell of online attention, the overall efficacy of Change.org petitions remains questionable. Hundreds of thousands of signatures bring heightened visibility to the petitioner's cause, but Secret Service budget allocations are not subject to popular vote.
Petitions launched on the White House website have similarly murky results; the White House promises it will review a petition if it gathers 100,000 signatures in 30 days, but there's no guarantee of any further action.
As a private citizen, before he formally entered politics, Donald Trump was fiercely critical of then-President Obama's travel and expenses.
Thanks for reading CBS NEWS.
Create your free account or log in
for more features.