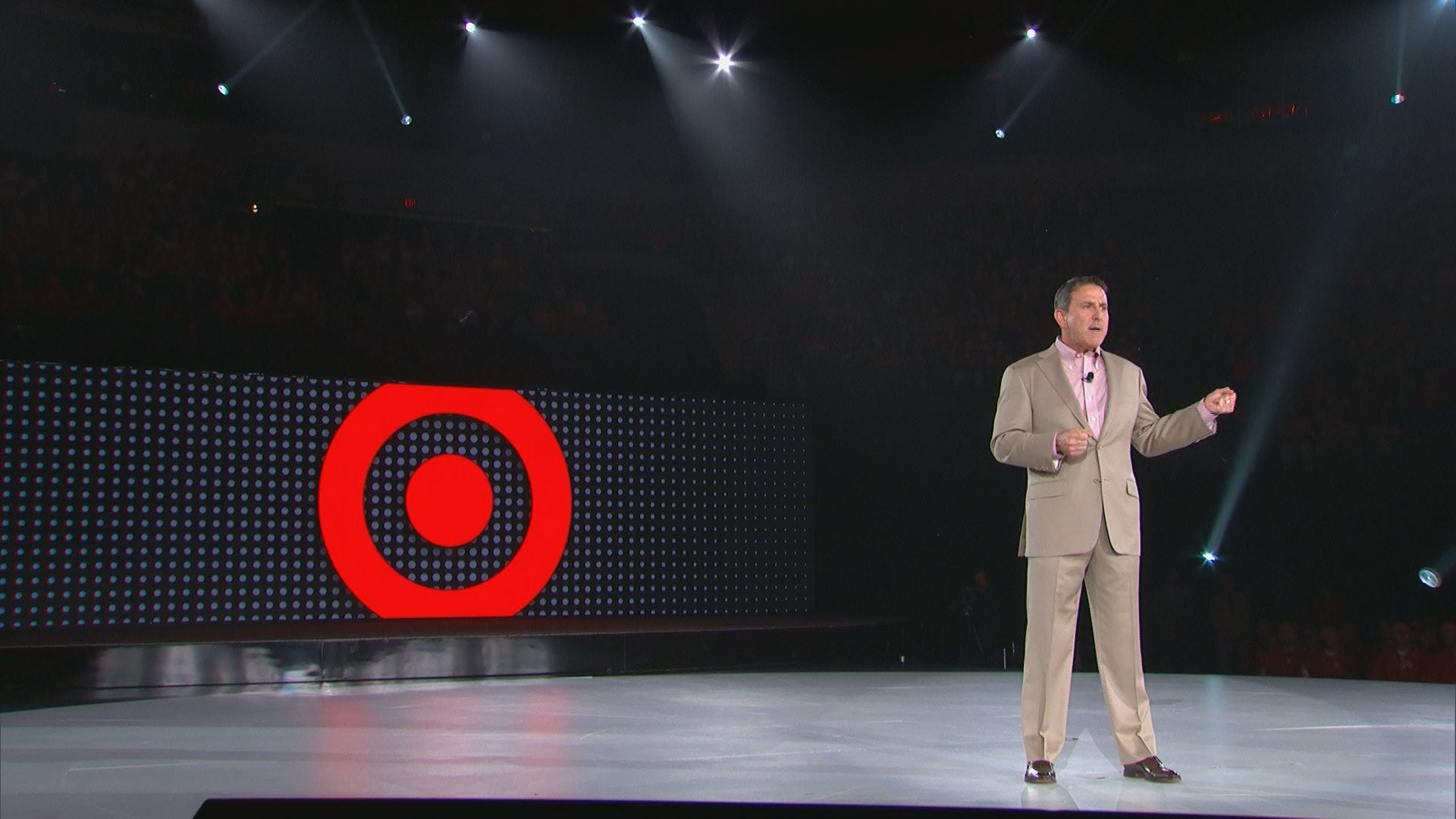 Target's mission: "be cool again"
A data breach, revealed by Home Depot this week, could set a record. It's possible that hackers stole 60 million credit card numbers.
But another major U.S. retailer, Target, is trying to regain customer trust, and its signature style, after its own data theft nightmare, reports CBS News correspondent Ben Tracy.
Target's new CEO, the first from outside the company, took over 40 days ago.
"The future of Target, well it has to start with growth," Brian Cornell said to 14,000 employees in Minneapolis this week. "We will become a growth company."
When Cornell spoke, he was honest. He said the company had missed the mark with shoppers.
"We need to be cool again," the CEO said.
Target was once known for cheap chic; affordable yet fashionable clothes and housewares. But then the retailer started focusing on groceries, and competing with Walmart on price.
"I think we become cool again by really understanding trends, understanding where the guest is going and really anticipating and meeting their needs," Cornell told CBS News. "I'll go back to the core brand tradition, 'expect more, pay less.' And it's making sure there's always that balance, and we might have tipped the balance more towards 'pay less.'"
Like Home Depot, Target is rethinking the security of its customers' personal information. Last year, hackers stole 40 million debit and credit card numbers. That sent shoppers fleeing and profits tumbling 62 percent from the year before.
Cornell says data security is now a major priority.
"I think the company's always been serious about data security but I think we all realize this is a significant issue for retail today," Cornell said. "And we've all got to step up, I wake up every single day thinking about data security. So it is a major priority for us. For me, for our leadership team, for our board. We recognise how important that is."
Target is the nation's fourth largest retailer, behind Walmart, Kroger, and Costco. It's now also competing with Amazon. That's why target has launched a start-up tech firm inside its headquarters to create apps and improve it's website, which right now accounts for less than 3 percent of sales.
"Going forward, we really think mobile will be the front door of our brand," Cornell said. "More and more I see moms shopping our stores with a cart in one hand, usually with a child in the cart, but in their other hand, they've got a smartphone. And it's guiding a lot of their choices."
The company is making choices too, launching a new concept: Target Express, stores 1/6 the size of a normal one.
"It's really about meeting the needs of our guests in an urban center," said Cornell.
Target is also trying to get its fashion mojo back, partnering with Toms shoes and fashion designer Joseph Altuzarra. Cornell is spending time meeting employees and seems to be quickly boosting morale.
As Cornell puts it, "I hope others are writing about the fact that Target's back."
Thanks for reading CBS NEWS.
Create your free account or log in
for more features.