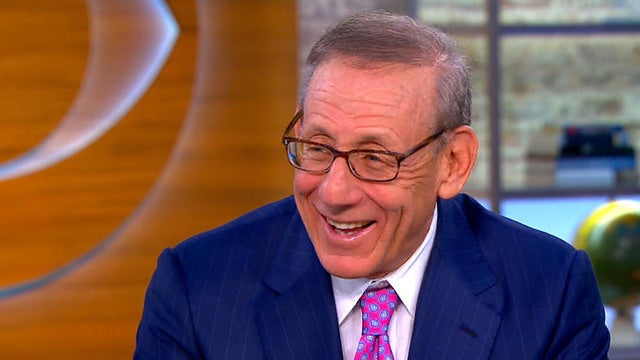 Owner of Miami Dolphins Stephen Ross creates non-profit, RISE to fight bullying and racism
Stephen Ross, the billionaire owner of the Miami Dolphins, is using his influence and the universal love of sports to tackle racism and bullying.
On "CBS This Morning" Friday, Ross explained a low point in his six-year ownership of the NFL team - when his team became mired in a bullying scandal involving its players - ultimately became the genesis for his nonprofit organization.
"When I really looked into it and knowing that I kind of owned the space, you want to look positively: how could you do something that would have an impact?" Ross said.
In 2013, Dolphins lineman Johnathon Martin quit mid-season, after receiving a barrage of vicious sexual and racially-charged messages from a teammate, Richard Incognito. This spiraled into a larger exposé of a culture of bullying and harassment in the locker room.
In the wake of the scandal, Ross created The Ross Initiative for Sports for Equality, or RISE, which aims to "advance race relations and drive social progress" through sports.
"If there's any place in society where there's equality, it's in sports," Ross said. "So it's not the leagues that have the problem, it's really the country today where there is discrimination."
Partnering with sports leagues and associations, organizations, athletes, coaches, schools and policymakers, RISE seeks to spread awareness and drive dialogue through a social media and public service announcements.
Top-notch athletes - including Tom Brady, DeMarcus Ware, Larry Fitzgerald, and more - have lent their voices, which Ross said would have a powerful impact because of their influence on sports fans.
"No matter what age you are, you're a role model if you're an athlete ... so just in the power of that and together with education to really put together an organization, it can then really change and create a new paradigm in this country," he said.
The Miami Dolphins have also experienced some recent hurdles on the field. Ross described making the "difficult decision" of firing head coach Joe Philbin - who he said he admired and respected - earlier this month, after an embarrassing 1-3 start to the season.
"Football is very objective. It's measured in wins and losses and the team was not performing this year," Ross said.
Ross also shared his views on his friend Donald Trump's run for the White House. While he said that there was a good chance he might become the Republican nominee, he admitted that he did not see him likely being elected president.
Thanks for reading CBS NEWS.
Create your free account or log in
for more features.