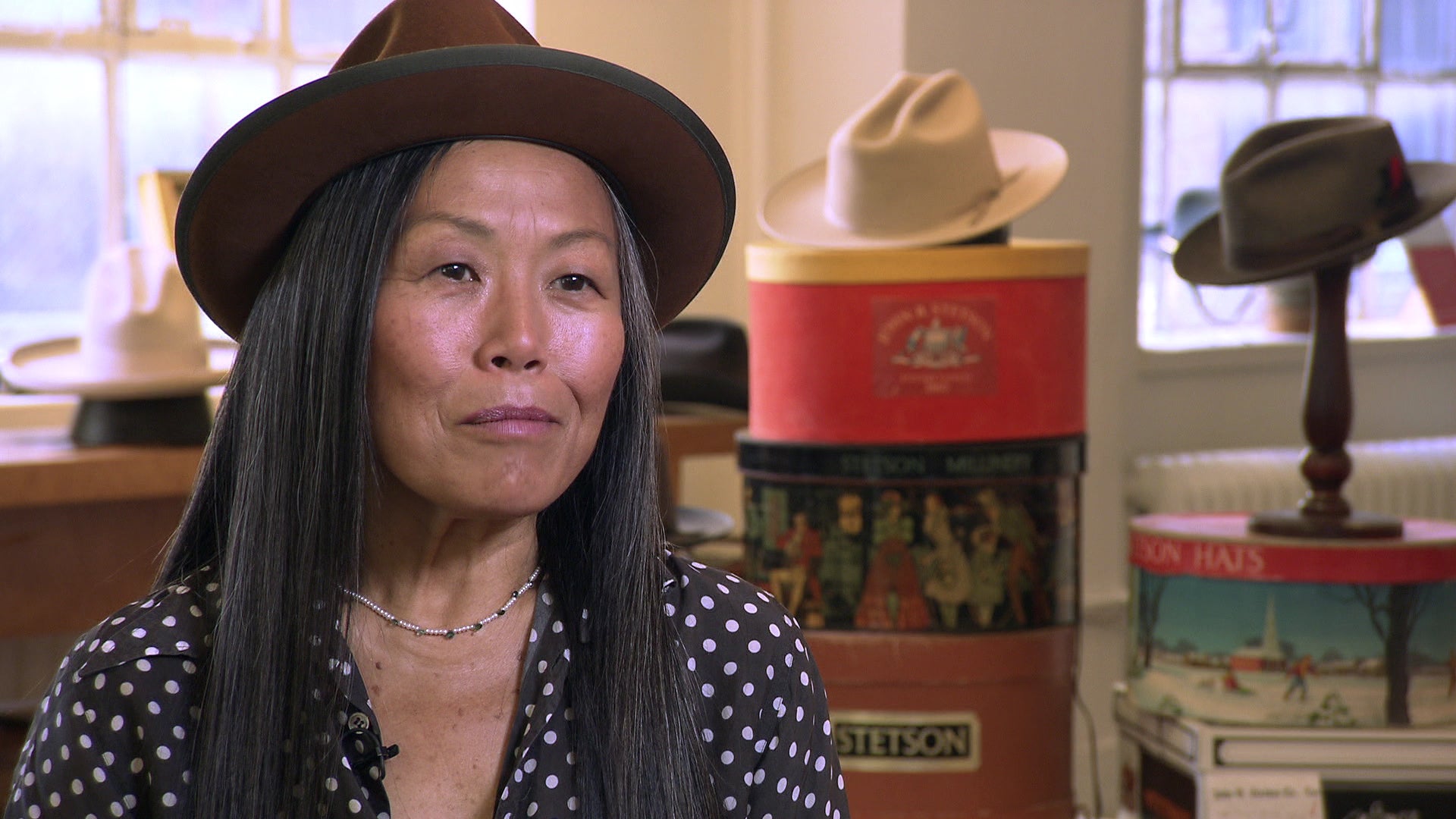 Stetson tries to ride the comeback trail
The nation's oldest hat maker is finding the right fit again, as Stetson marks its 150th anniversary. They've topped presidents and celebrities across the decades, but the classic cowboy accessory has also faced a bumpy trail.
There once was a time when wearing a hat was as much a part of your wardrobe as wearing socks, reports CBS News correspondent Jan Crawford. Those days are long past, but the hat -- and the iconic Stetson -- is starting to make a comeback.
On the big screen, John Wayne and James Dean embodied the spirit of the American West.
But the Stetson, long synonymous with cowboy culture and country music, is no longer a sartorial staple. Even today's superstars including Keith Urban, Thomas Rhett, Luke Bryan, perform hatless.
That cultural shift hit this American icon hard.
"The western lifestyle and hat is something that we could never ever, ever do without," Stetson CEO Izumi Kajimoto said.
Before she was named CEO in 2012, Kajimoto was a key player at All-American labels Ralph Lauren, Marc Jacobs and Calvin Klein.
Now she's looking to re-make a fashionable hit of America's classic hat and make Stetson cool again.
"I don't think that's a lot of work. I think we're at a place where dress is neither a novelty or a fashion flash in the pan, so there's our opportunity," Kajimoto said.
Stetson is finding that opportunity in places like the festival circuit, where British bands like The Vaccines and Mumford & Sons are refining American cool.
Born in Japan and raised in America, Kajimoto said she sees Stetson with a unique point of view.
"Sometimes you see a fuller picture of yourself when seen from the outside, rather than from the inside," she said.
"And when you saw Stetson, what did you see there? Kind of as an American, but also with that outsider's perspective?" Crawford asked.
"Yeah. Very, very American, and something that's so purely American, which is the American West -- the cowboy, the manifest destiny of sort of an endless horizon, and everything's possible and anything's possible," Kajimoto said.
Haberdasher Sean O'Toole is starting to see an uptick in sales at J.J. Hat Center.
"Since 2011, every year has been an upswing," O'Toole said.
Founded in 1911, J.J. Hat Center is New York City's oldest hat store, where a burst of steam still provides a custom fit.
"I think the hat has come back a great deal. I think it still has long way to go. I still think a vast majority of the population is just getting into it," O'Toole said.
Stetson's heyday dates back to the turn of the last century, when the company had some 5,000 employees; its Philadelphia factory turned out 2 million hats a year. Today, that number is closer to 500,000, and they're mostly made in Garland, Texas.
But the company is now based on the not-so-Wild-West side of Manhattan's garment district, where Kajimoto leads a staff of eight.
Here, they are marketing the 150-year-old company for a future that also includes emerging markets in Europe and Asia, where the Stetson is seen as a cultural and collectible symbol of America.
"It's that same fascination with, America is different. It's a one-of-a-kind identity and one-of-a-kind legacy that we're representing here," Kajimoto said.
Now when you hear Stetson, you probably think cowboy hat, but the company makes hundreds of different styles and they cost anywhere from $30 to more than $400.
Thanks for reading CBS NEWS.
Create your free account or log in
for more features.