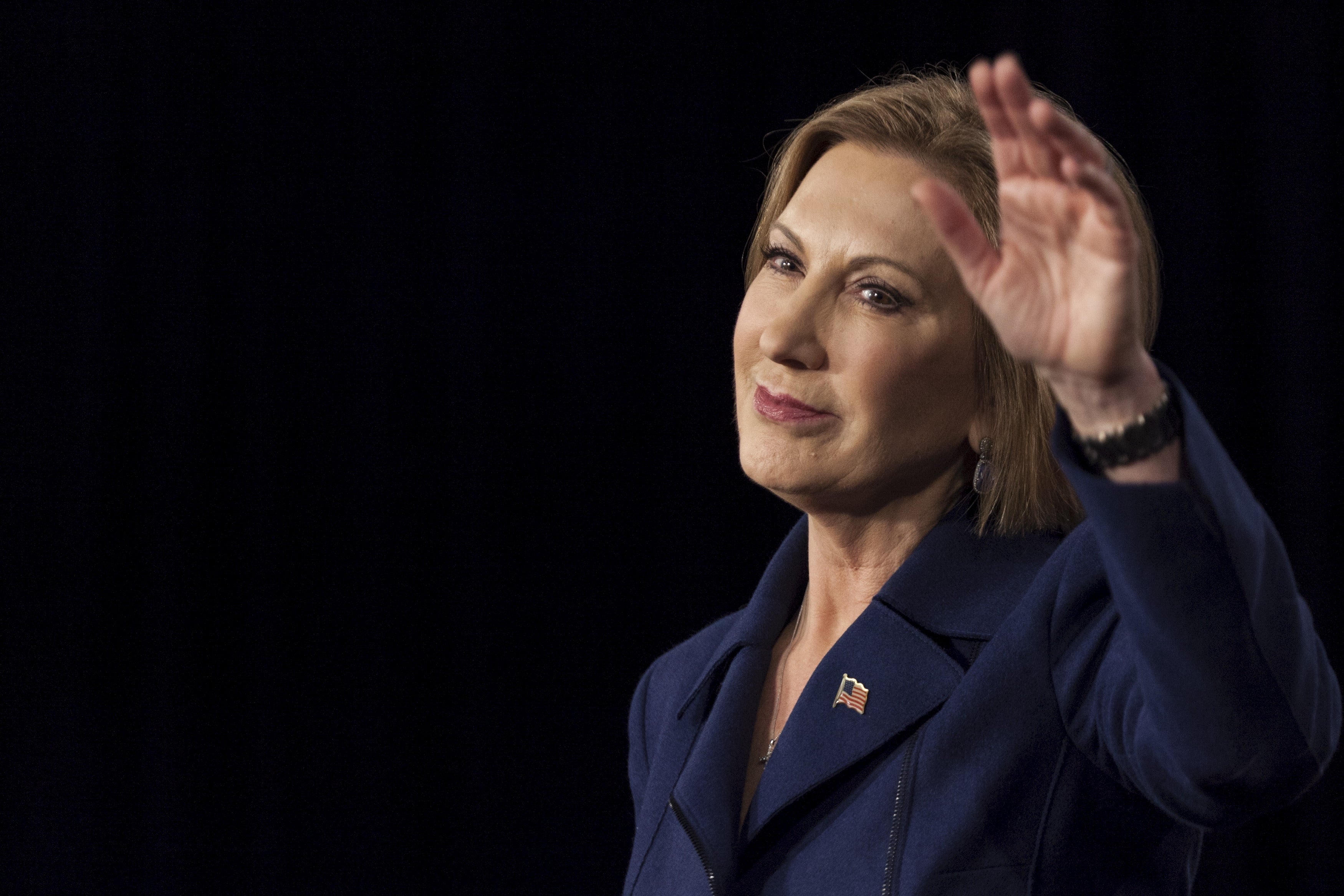 Carly Fiorina suspends her 2016 presidential campaign
Carly Fiorina announced Wednesday that she is suspending her 2016 presidential campaign after a seventh-place finish in New Hampshire's Republican primary Tuesday evening.
"I've said throughout this campaign that I will not sit down and be quiet. I'm not going to start now. While I suspend my candidacy today, I will continue to travel this country and fight for those Americans who refuse to settle for the way things are and a status quo that no longer works for them," Fiorina said in a note posted to Facebook and emailed to supporters.
The former Hewlett Packard CEO had trouble gaining traction after she announced her candidacy in May until her strong performance in Fox News' undercard debate in early August. But the rise in her poll numbers proved unsustainable, and she finished in seventh place in both the Iowa and New Hampshire contests.
Her poll numbers were so low that she was entirely excluded from the ABC News debate just before the New Hampshire primary. Instead, she released a campaign ad on CBS' New Hampshire affiliates this Sunday during the "first pod" of the Super Bowl broadcast.
Fiorina's campaign was tightly focused on criticism of Democratic candidate Hillary Clinton, and she argued that an outsider was best-suited to be the next president.
"We must end crony capitalism by fighting the policies that allow it to flourish. We must fix our festering problems by holding our bloated, inept government bureaucracy accountable," she said in announcing her departure from the race.
She also spoke directly to "young girls and women across the country."
"Do not let others define you. Do not listen to anyone who says you have to vote a certain way or for a certain candidate because you're a woman. That is not feminism. Feminism doesn't shut down conversations or threaten women. It is not about ideology. It is not a weapon to wield against your political opponent. A feminist is a woman who lives the life she chooses and uses all her God-given gifts. And always remember that a leader is not born, but made. Choose leadership," she wrote.
New Jersey Gov. Chris Christie is also exiting the presidential race. That will leave seven candidates: businessman Donald Trump, Texas Sen. Ted Cruz, Florida Sen. Marco Rubio, Ohio Gov. John Kasich, former Florida Gov. Jeb Bush, neurosurgeon Ben Carson and former Virginia Gov. Jim Gilmore.
Thanks for reading CBS NEWS.
Create your free account or log in
for more features.