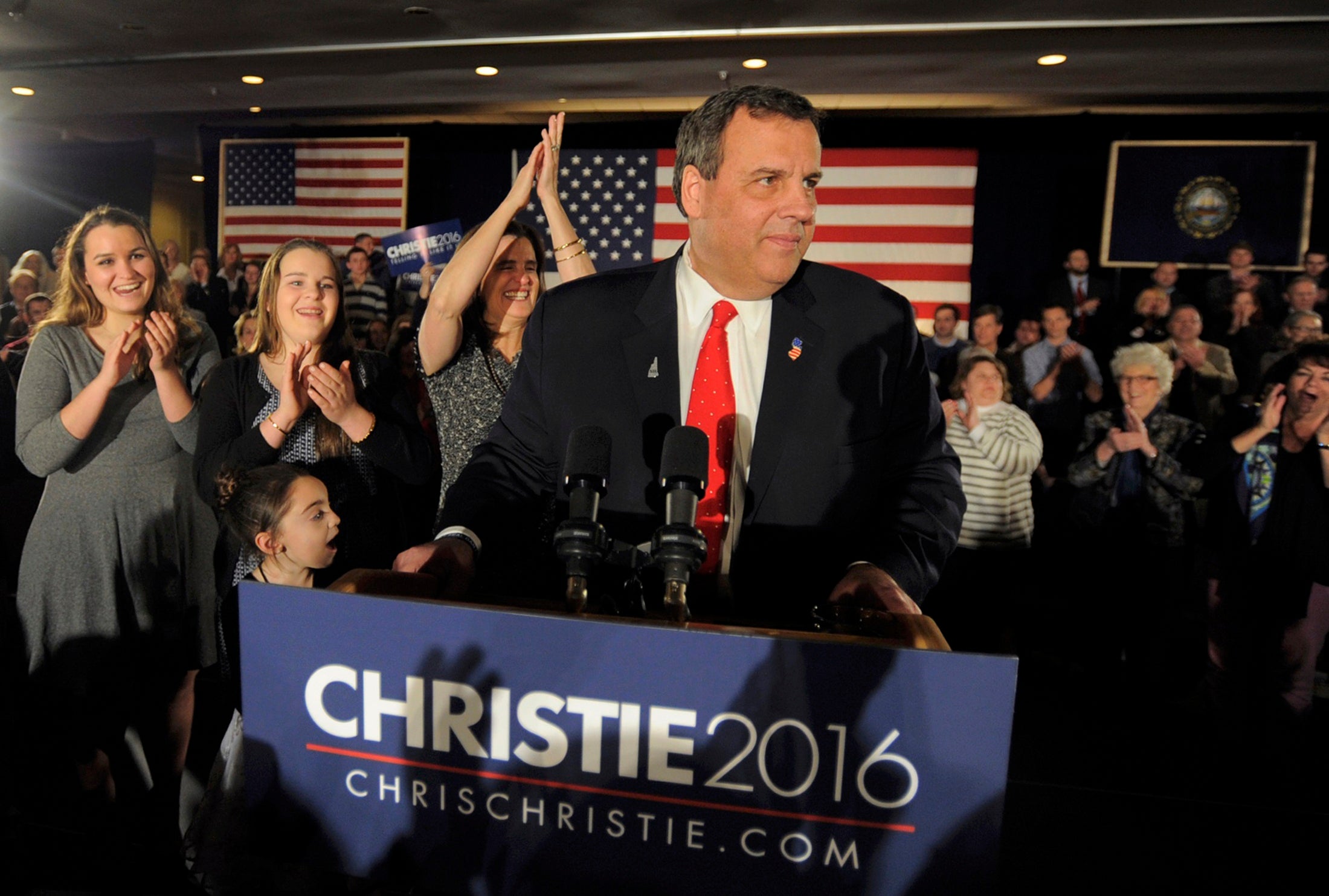 Chris Christie ends 2016 presidential campaign
New Jersey Gov. Chris Christie held a 4 p.m. meeting with his campaign staff in Morristown, New Jersey, to thank them and officially suspend his campaign, a campaign spokesman confirmed to CBS News.
Christie posted his announcement on Facebook Wednesday afternoon.
"...[T]oday, I leave the race without an ounce of regret. I'm so proud of the campaign we ran, the people that ran it with me and all those who gave us their support and confidence along the way," he wrote.
In the post, he also reprised some of the speech he gave Tuesday night, after his sixth place finish in New Hampshire's Republican primaries on Tuesday.
"I have both won elections that I was supposed to lose and I've lost elections I was supposed to win and what that means is you never know what will happen," he wrote. "That is both the magic and the mystery of politics - you never quite know when which is going to happen, even when you think you do."
The New Jersey governor made the decision to end his candidacy after conferring with major donors, a senior campaign source told CBS Chief White House Correspondent Major Garrett. Christie concluded that he did not have the financial support to continue his campaign.
Christie spent significant campaign resources on the New Hampshire primary, wooing voters and banking on the state's famous friendliness to governors running for the GOP nomination. Last week, Christie received plaudits for his debate takedown of rival Marco Rubio in Manchester, New Hampshire, where he slammed the Florida senator for his automaton-like answers to moderators' questions.
But on Tuesday night, Christie finished with just single-digit support, behind Donald Trump, Ohio Gov. John Kasich, Texas Sen. Ted Cruz, former Florida Gov. Jeb Bush, and Rubio. After a poor showing in Iowa, Christie was the only candidate left running who had so far accumulated zero delegates.
The New Jersey Republican announced Tuesday that he would be heading back to his home state, instead of continuing on to campaign in South Carolina, the last primary state before March's Super Tuesday contests.
CBS News digital journalist Erica Brown contributed to this report.
Thanks for reading CBS NEWS.
Create your free account or log in
for more features.