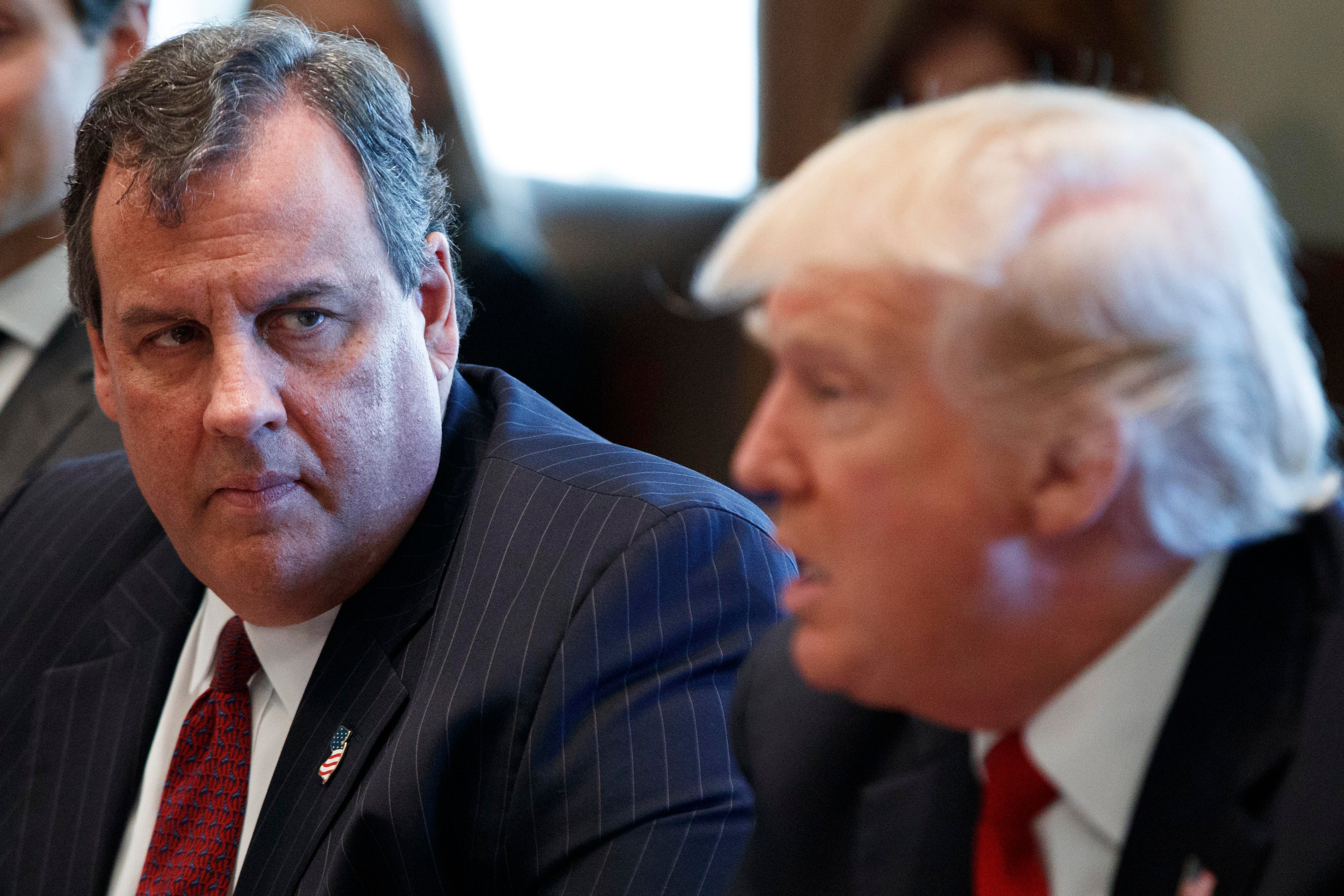 Can Chris Christie put a dent in the opioid epidemic?
Gov. Chris Christie, who's been tapped by President Trump to lead a task force on opioid and substance abuse, said Wednesday that he's ready to get to work.
"This issue causes enormous pain and destruction to everyday families in every state in this country," Christie, a Republican, said during a listening session at the White House.
The focus on drug addiction and treatment is not new for Christie. As governor of New Jersey, he's pushed to expand the availability of drug treatment and rehabilitation services, and he's enacted measures to crack down on the opioid epidemic, including a mandatory waiting period for any new opioid prescriptions.
"Addiction is a disease, and it's a disease that can be treated," Christie said Wednesday.
Yet, he added, "Folks don't talk about it. We talked about cancer, we talk about heart disease, we talk about diabetes, and we're not afraid to talk about it. But people are afraid and ashamed to talk about drug addiction. And while they don't talk about it, we lose lives – lives of good people."
The warning carried echoes of Christie's campaign for the presidency, throughout 2015 and 2016, when he repeatedly highlighted his efforts to combat drug dependency in New Jersey and warned that the stigma surrounding addiction and treatment can set those efforts back.
"What I have been saying in New Jersey is that we can no longer incarcerate our way out of this problem, that we need to give treatment," Christie told Face the Nation in an interview broadcast June 7, 2015 from Webster Place, a drug treatment facility in New Hampshire, shortly before he launched his campaign. "This is a disease. And every life is precious. And we need to give people an opportunity to have the tools to be able to deal with their disease. No other disease do we say to folks, no, no, no, you don't deserve treatment, that somehow it's a moral failing. This is a disease like anything else."
"Quite frankly, the war on drugs has been a failure," Christie added. "And what we need to do now is to work on giving people the tools that we know we have available us to. We know how to help people. Let's do it. And let's stop spending money on incarcerating nonviolent people because they are drug-addicted. Let's get into treatment and let's give them the tools to get better."
Face the Nation moderator John Dickerson asked Christie what kind of role a president can play in driving toward a solution to the problem of drug addiction.
"I think the bully pulpit is the first and most important role," Christie said. "We have to lower stigma, John, to...seeking drug and alcohol treatment. Right, people, as I said before, see it as a moral failing. And if you have a president up there saying, you're not a failure, you're sick, and we want to help you get better, and we're going to in this country emphasize for the first time that this is a disease and that we need to give people the treatment that they need to get better, I think that will move the needle significantly in our country for both lawmakers at the state and local level and for regular people in their neighborhoods to say, we need to treat this a little bit differently and look at it differently."
Thanks for reading CBS NEWS.
Create your free account or log in
for more features.