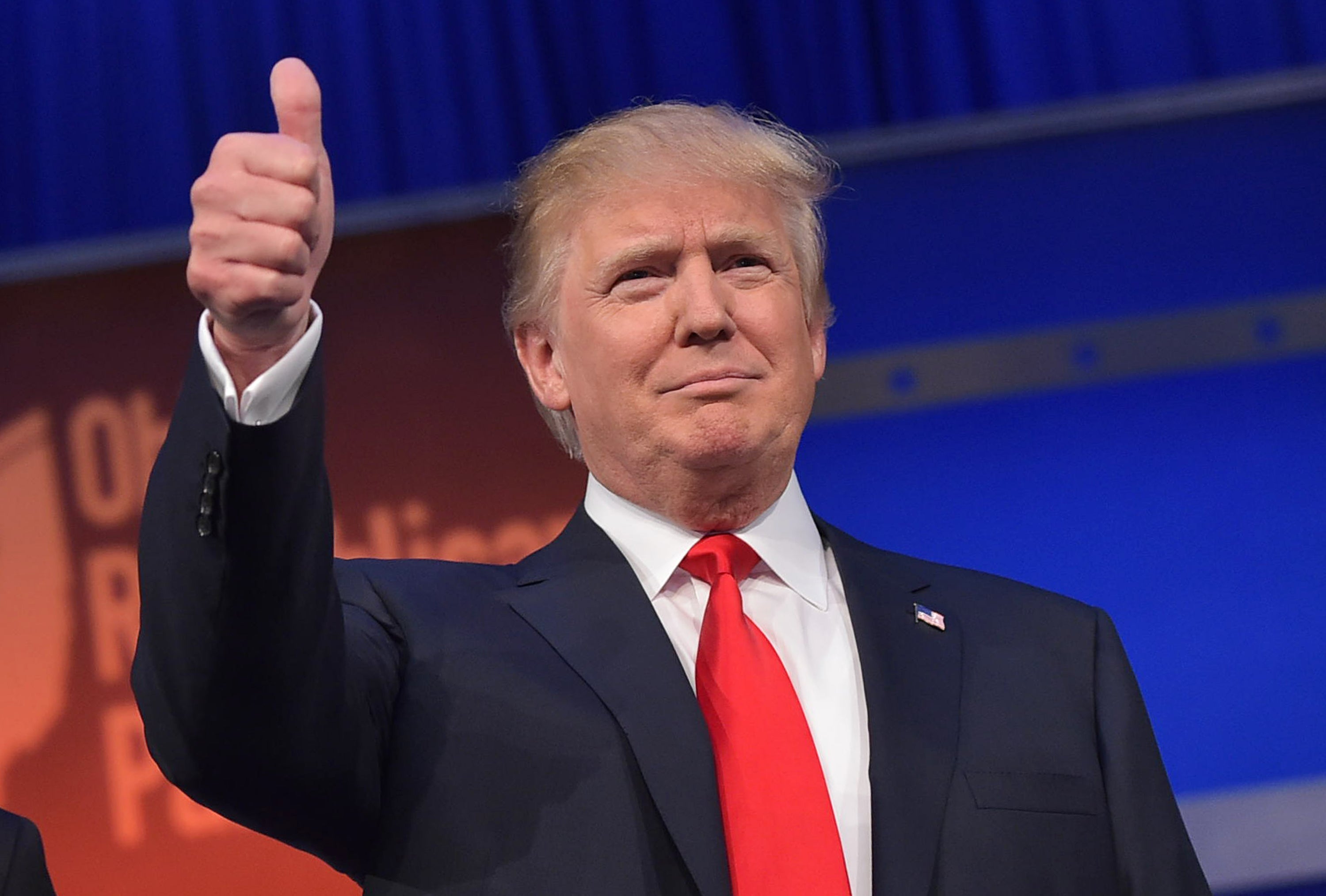 Campaign manager: Trump will attend all three presidential debates
Kellyanne Conway, Donald Trump's newly-minted campaign manager, promised Thursday evening that the Republican nominee will be in attendance at all three presidential debates scheduled this fall.
"Yes, absolutely, we are going to do those debates," Kellyanne Conway said on MSNBC's "Hardball" with Chris Matthews. "Record ratings, right Chris? I think we'll all be very excited for those debates."
Earlier in the day, Conway had previewed the debate prep process in another interview, telling CNN that the campaign would begin its debate training this weekend.
Trump, until recently, has seemed resistant to confirming his participation in the debates unless he set the terms himself.
"I will absolutely do three debates," Trump said in an interview with Time magazine earlier this month. Then he added: "I want to debate very badly. But I have to see the conditions."
"I renegotiated the debates in the primaries, remember? They were making a fortune on them and they had us in for three and a half hours and I said that's ridiculous," the nominee said. "I'm sure they'll be open to any suggestions I have, because I think they'll be very fair suggestions."
Trump, who once skipped a GOP primary debate in Iowa after a tiff with moderator Megyn Kelly, went on to say that "certain moderators would be unacceptable, absolutely."
Clinton's campaign has confirmed that she would attend all of the scheduled general election debates.
The first presidential debate will be held Sept. 26 at Hofstra University in New York. The other two will be held Oct. 9 at Washington University in St. Louis, and Oct. 19 at the University of Nevada in Las Vegas. A vice presidential debate will be held Oct. 4 in Virginia.
Thanks for reading CBS NEWS.
Create your free account or log in
for more features.