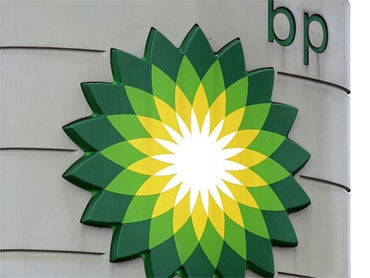 BP Stops Dividend Payments During Oil Spill
Updated at 5:18 p.m. ET
BP will suspend its dividend as part of its commitments to compensate victims of the Gulf oil spill. The oil giant will also cut spending and sell some assets after agreeing to pony up an initial $20 billion to a fund for paying damages.
Special Section: Disaster in the Gulf
BP Agrees to Put $20B in Escrow to Pay Claims
BP Chairman Carl-Henric Svanberg made the announcement Wednesday after emerging from the White House where he and other BP executives met for four hours with President Obama.
BP shares gyrated as the events unfolded. They gained after Mr. Obama said it was in everyone's best interests that BP remain a viable company but then slipped back somewhat as investors digested the full extent of BP's commitments.
Many Britons considered the company's generous dividends a solid investment for pensions.
The New York Times reported that the company's dividends represented 13 percent, or more than a seventh, of the dividends British companies paid last year.
The suspension represents the company's first in shareholder payments since 1992.
BP canceled its dividend payment - totaling about $2.6 billion - scheduled for June 21 and that it won't declare a dividend for the second and third quarters. The company's annual payout was expected to top $10.5 billion this year.
The company will also sharply cut capital spending and increase its planned asset sales to about $10 billion over the next 12 months.
In creating a victims' compensation fund, BP will set aside assets from its U.S. operations totaling $20 billion. It will then slowly make cash payments to build the fund, pulling out assets as it does so. The fund will "satisfy legitimate claims including natural resource damages and state and local response costs," but not cover fines and penalties - expected to total in the billions - BP said.
Mr. Obama and key members of Congress in recent weeks have pressed BP to suspend the dividend payment and give assurances that the company will meet its commitments to Gulf coast residents and businesses economically harmed by the spill.
The oil company said "current circumstances" dictated a dividend suspension, even though it believes its cash flow is enough to cover both the quarterly payouts and costs from the spill. BP was expected to pay out about $10.5 billion in dividends this year. It estimated that its cash flow for this year, excluding costs from the Gulf incident, would top $30 billion.
Analysts anticipated some action on the dividend and said the agreement between BP and the White House removed a degree of political uncertainty that had been weighing on the stock. Phil Weiss, an analyst with Argus Research, said the only surprise for him was the rescission of the first quarter payout.
BP said it will consider resuming dividend payments in 2011 when it issues results for the fourth quarter of this year and has a better sense of the full impact of the sinking of a rig it operated in the Gulf and the resulting spill.
BP also agreed to set up a separate $100 million fund to compensate oil rig workers laid off as a result of Mr. Obama's six-month moratorium on deepwater drilling.
Chief Executive Tony Hayward, whose Thursday appearance before a congressional committee is expected to be contentious, said in a statement that the agreement "reaffirms our commitment to do the right thing."
BP shares gained 45 cents, or 1.4 percent, to close at $31.85. They traded as high as $33 earlier.
More Oil Spill Coverage
BP Chairman: "We Care About the Small People"
Britain Worries Attacks on BP Threaten Economy
BP Bows to Obama Administration's Command for Escrow Fund
Obama's Oil Spill "Battle" Metaphor Runs Into Problems
President Obama Treads Water and Oil in the Oval Office
Thanks for reading CBS NEWS.
Create your free account or log in
for more features.