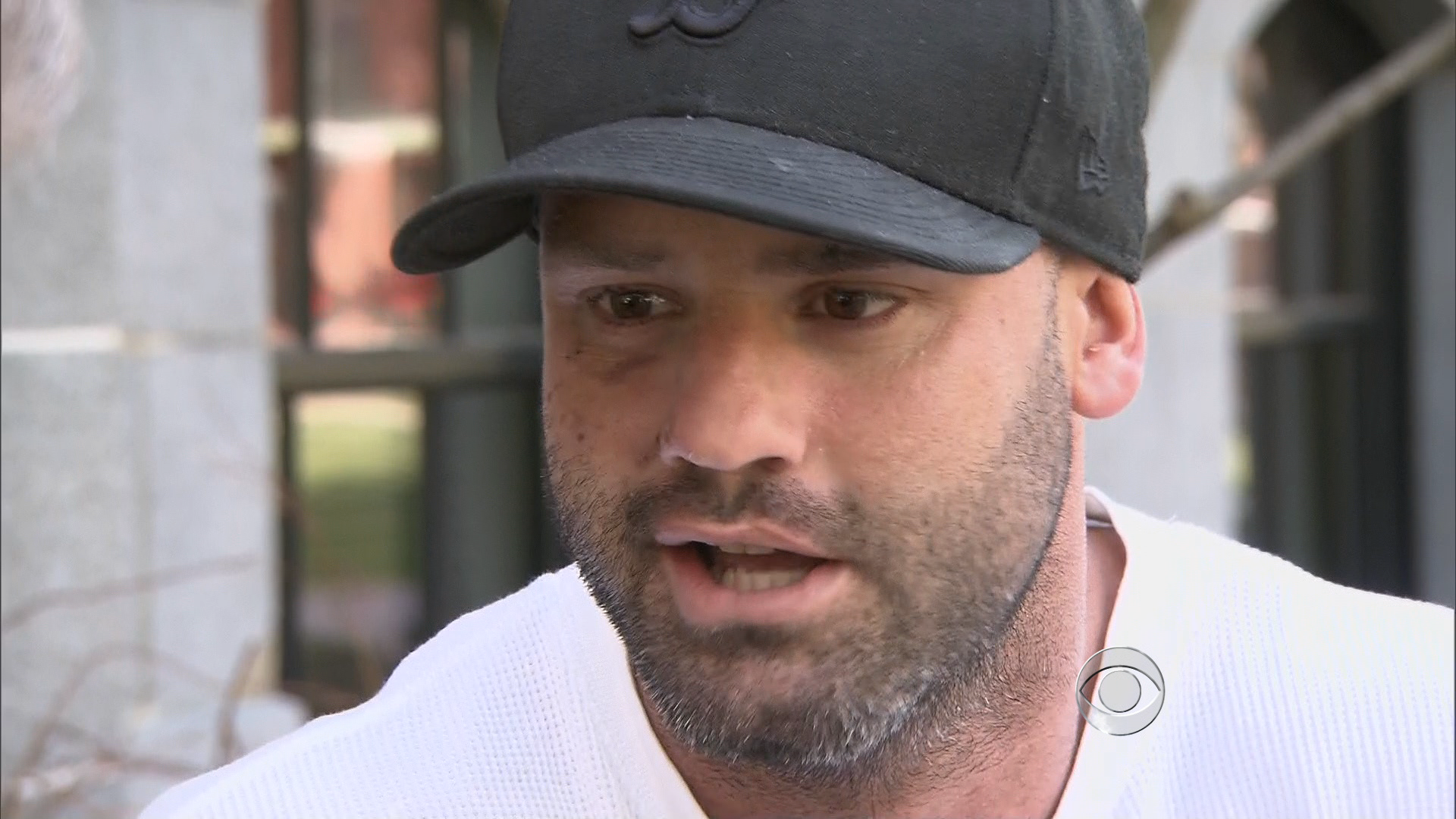 Boston bombing victim: "I had a guardian angel"
(CBS News) BOSTON -- It was a perfect day to be outside.
Steve Byrnes and his buddies, JP and Paul Norden, were enjoying the spectacle. They didn't notice the man nearby setting down his backpack.
"It's an eerie picture because that was taken on the good part of the day when we were having a blast," said Byrnes, looking at a screenshot from surveillance video that shows the Boston bombing suspect in the background.
"You can see all my friends laughing in the picture and smiling. And then you know, just, in one second it was that, one second it was the other aspect of the day," he said.
Boston Marathon Bombing: Full Coverage

Mourners farewell Boston marathon bombing victim Krystle Campbell
Boston Marathon amputees face challenges relearning how to walk
Watch: Boston bombing survivors recount terror at Boston
Three people were killed and over 180 were wounded last Monday when two bombs went off close to the finish line at the Boston Marathon. Seventeen hospital patients underwent amputations.
"I'm deaf in my right ear. A little bit of vision loss in the right eye. Shrapnel in my face still that, for whatever reason, needs to stay there," Byrnes said. "The one in my neck needs to stay because it's on my jugular vein and the nerves that control my vision."
His friends, JP and Paul Norden, each lost a leg. The mailbox Byrnes was standing next to shielded him from the worst of the blast.
Six inches made all the difference.
"I think about it all the time and for me, it's like, you know, whatever you believe in -- I believe I had a guardian angel over my shoulder that day and I thank God for it because it's just, I know how lucky how I am," he said.
This weekend Byrnes was asked to throw out the first pitch at Fenway Park for the Red Sox. He was the only one of the victims present who was able to walk out to the mound.
"I thank God that I am still here," he said. "It'll always be in the back of your mind somewhere. How can you forget such a thing? But it's also a blessing in disguise to realize how fortunate I am to live in Boston, the people in Boston and what makes Boston, Boston."
Steve Byrnes says his life won't be the same. Neither will his city. But the signs of healing are beginning to appear.
Thanks for reading CBS NEWS.
Create your free account or log in
for more features.