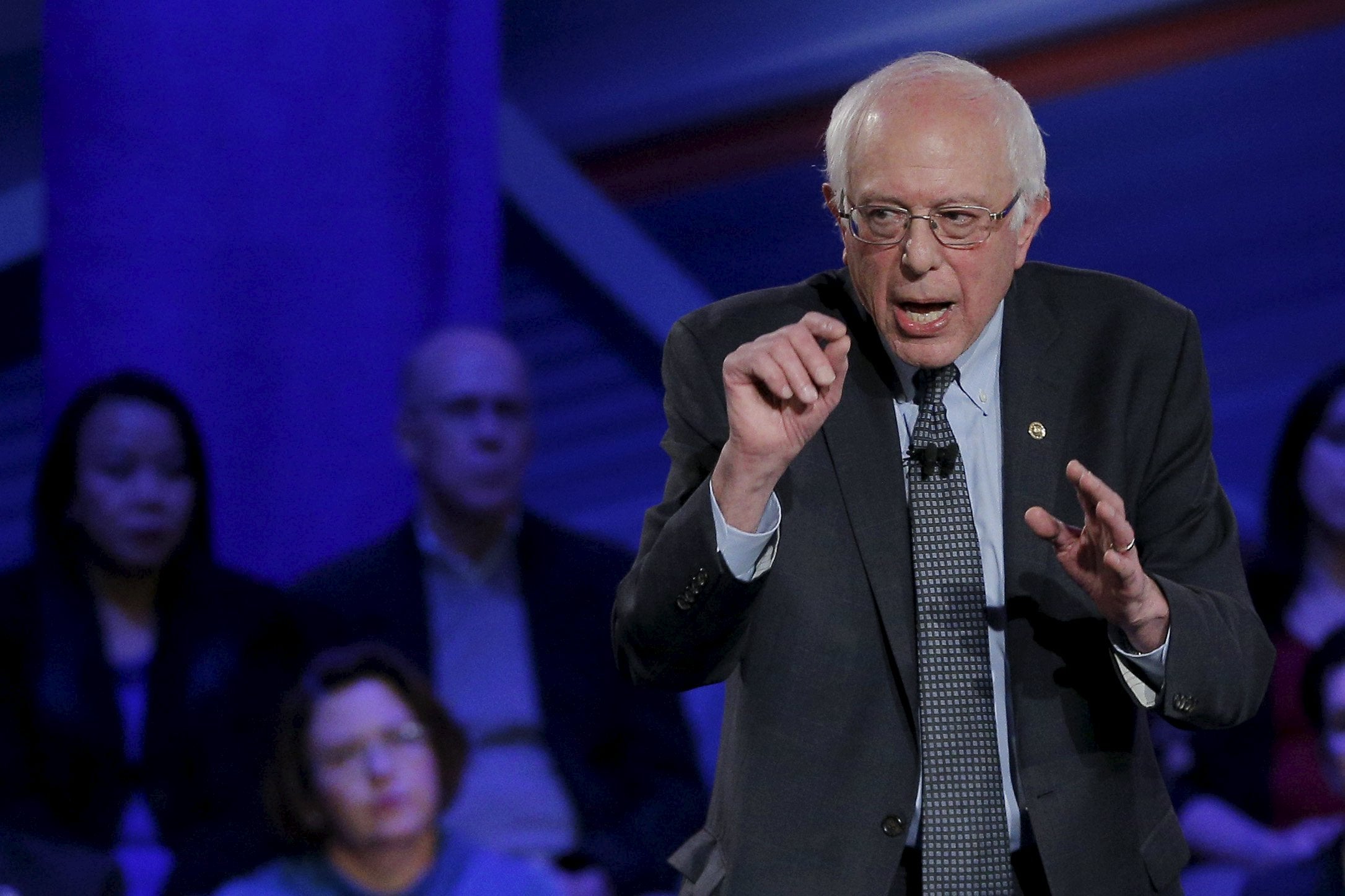 Bernie Sanders touts his record on women's rights
With just about a week left to win over Iowa Democrats before the caucuses, presidential candidate Bernie Sanders on Monday night argued that there are fewer politicians in Washington with a record as strong as his on the issue of women's rights.
Speaking to Democratic voters at an Iowa town hall hosted by CNN, Sanders acknowledged that electing a female president would be a significant milestone for the nation. "I understand that," he said, days before he'll face off against former Secretary of State Hillary Clinton and former Maryland Gov. Martin O'Malley for the nomination.
"But I think if you look at my record in terms of fighting for women rights, I think there are few members that are stronger," he said.
Sanders called the pay equity gap "nothing but old fashioned sexism," noting that the problem is even greater for women of color. Along with closing the pay gap, Sanders said he would fight to raise the minimum wage to $15 an hour, which would impact more women than men.
The senator also noted that he and Clinton "have a disagreement on a very important issue: I believe we should expand Social Security benefits by lifting the cap on taxable income."
Lifting the cap, he said, would help millions of seniors, particularly women. He urged Iowa voters to ask Clinton whether she'd be willing to lift the cap.
Sanders also once again tried to explain why he characterized Planned Parenthood as part of the "establishment" after the women's health care organization endorsed Clinton.
"I met with Planned Parenthood, they do a fantastic job... Count me in as somebody who strongly supports them," he said. His characterization, he said, was "simply a question of endorsement policy."
Thanks for reading CBS NEWS.
Create your free account or log in
for more features.