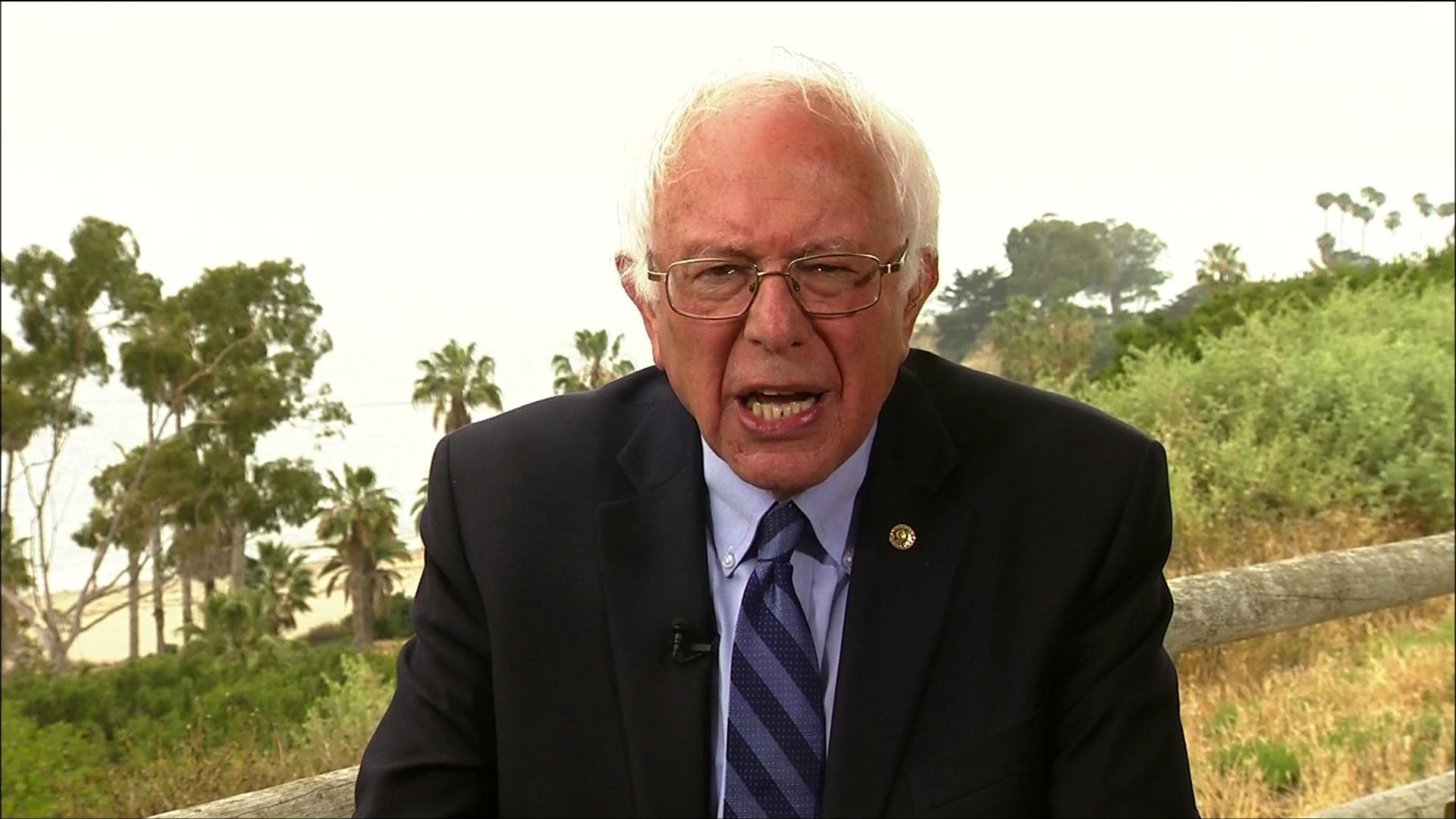 Bernie Sanders: Democratic primary not "rigged," just "dumb"
Donald Trump announced Friday that he would not debate Sen. Bernie Sanders, despite being the first one to float the idea, and Sanders said Saturday that Trump's change of heart is exactly the kind of flip-flopping he's come to expect from the presumptive Republican nominee.
"Donald Trump said he wanted to go forward, then he changed his mind, said no, then he changed his mind and said yes, then he changed his mind and said no," Sanders told "Face the Nation" moderator John Dickerson in an interview taped for Sunday's broadcast. "Maybe we'll get a call in five minutes and he'll say yes again. I think that is who Donald Trump is, and I think the American people should be very concerned about somebody who keeps changing his mind not only on this debate, but on virtually every issue he's been asked about."
In a press release declining the debate, Trump suggested the Democratic primary is "totally rigged" to prevent Sanders from winning, and that it would be "inappropriate" for him to debate a "second-place finisher."
Dickerson asked Sanders, who trails Democratic frontrunner Hillary Clinton in pledged delegates as the end of primary season approaches, whether he agrees with Trump's characterization.
"Well, I've been very touched by Donald Trump's love for me," Sanders replied sarcastically. "But John, you know, with all due respect, I think there may be some aspect of this which he thinks will advantage himself. So I do appreciate his love and his compassion for me, but I don't really accept his words."
Turning to the underlying question, Sanders explained, "We knew when we were in this, that we were taking on the entire Democratic establishment. No great secret about that. And yet we have won twenty states, we're in California right now, I think we have a good chance to win here. I think we have an uphill fight, but there is just a possibility that we may end up at the end of this nominating process with more pledged delegates than Hillary Clinton. "
"What has upset me, and what I think is -- I wouldn't use the word 'rigged' because we knew what the rules were -- but what is really dumb, is that you have closed primaries, like in New York State, where three million people who were Democrats or Republicans could not participate," Sanders added. "You have a situation where over 400 super delegates came on board Clinton's campaign before anybody else was in the race, eight months before the first vote was cast. That's not rigged, I think it's just a dumb process which has certainly disadvantaged our campaign."
For more of the interview with Sanders, tune into "Face the Nation" tomorrow. Check your local listings for airtimes.
Thanks for reading CBS NEWS.
Create your free account or log in
for more features.