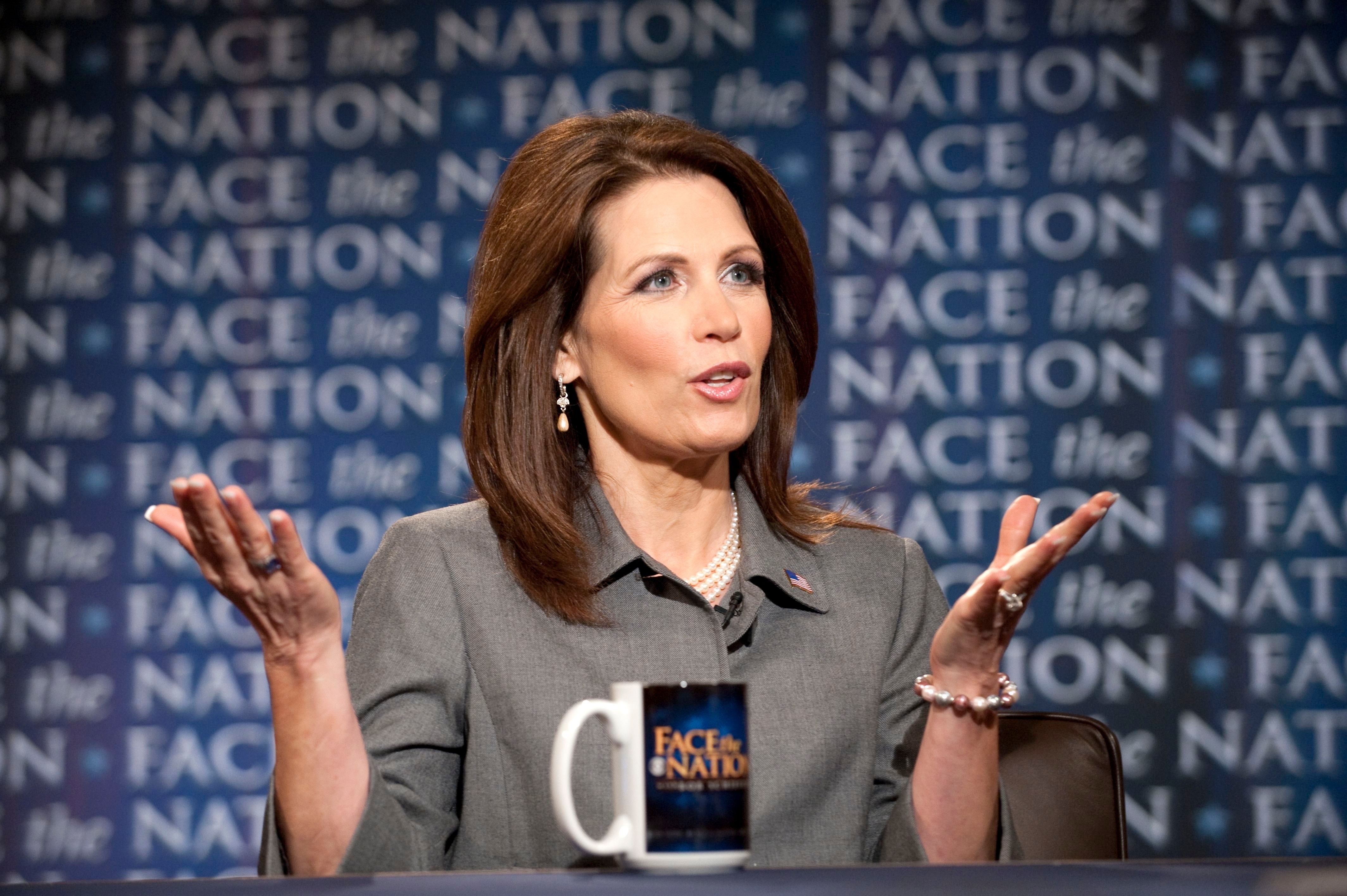 Bachmann: Got "sense" from God to run for office
Rep. Michele Bachmann, R-Minn., says that she prayed to God about whether or not to run for political office and that those prayers provided her with a "sense from God" of "assurance about the direction" she was taking.
In a Sunday morning appearance on CBS' "Face the Nation," Bachmann - who will formally announce her presidential campaign in Iowa on Monday - responded to questions about statements she has made in the past that God "called me to run for the United States Congress."
"I am a Christian, as is my husband. I became a Christian when I was 16 years old. I gave my heart to Jesus Christ," Bachmann told CBS' Bob Schieffer. "Since that time, I've been a person of prayer. And so when I pray, I pray believing that God will speak to me and give me an answer to that prayer.
"That's what a calling is," continued the Tea Party favorite. "If I pray, a calling means that I feel like I have a sense from God."
Bachmann says she asked God about running for political office.
"Did God tell you He wanted you to run for the Minnesota State Senate, or something like that?" Schieffer asked.
"I prayed about that, as well," Bachmann said. "And that's really what that means. It means that I have a sense of assurance about the direction I think that God is speaking into my heart that I should go."
Bachmann also reiterated her opposition to same-sex marriage, noting that "I stand for the proposition that marriage is between a man and a woman."
"The people of New York came to a different conclusion," Bachmann said, referring to the New York State legislature's recent approval of same-sex marriage in the state. "I think what we know is that, ultimately, you have all the various laws in the various states. There'll be a conflict if someone from ... New York, for instance, moves to a state where marriage is between a man [and] a woman, will these marriages be recognized. Ultimately, it'll go to the courts."
When asked specifically whether, as President of the United States, she would decline to nominate a judge because he or she supported same-sex marriage, Bachmann was indirect.
"I want people who are for the Constitution," she said. "That's my litmus test. I want judges who are committed to the fidelity of the Constitution... and not acting outside the bounds of Article Three," which establishes the judicial branch of the federal government.
When asked point blank if she thought homosexuality was a choice, Bachmann said she was not "running to be anyone's judge."
"I firmly believe that people need to make their own decisions about that. But I am running for the presidency of the United States. I am not running to be anyone's judge. And that's where I'm coming from in this race."
Thanks for reading CBS NEWS.
Create your free account or log in
for more features.