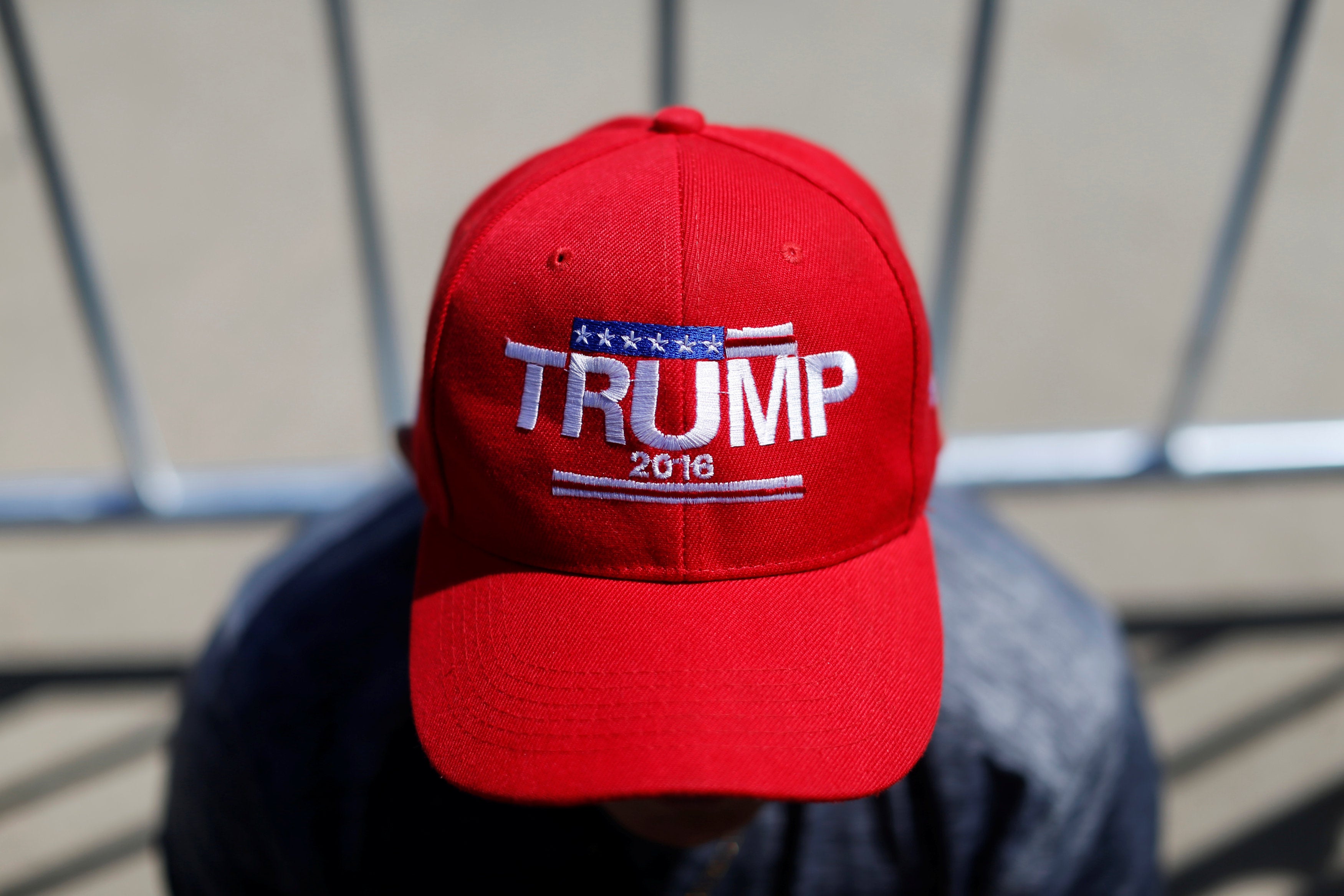 At California rally, Trump calls out "my African-American over here"
Donald Trump called out "my African-American over here" during a rally in Redding, California Friday, pointing to a supporter in the crowd.
"We had a case where we had an African-American guy who was a fan of mine," Trump said at a campaign event Friday afternoon. "Great guy, in fact I want to find out what's going on with him. You know what I'm -- Oh look at my African American over here."
"Look at him," Trump added, directing the crowd's attention. "You know what I'm talking about, OK? So we have an African American guy at one of the rallies a month ago. And he's sitting there behaving. And we had protesters sitting inside the arena."
The presumptive GOP nominee went on to tell the story of another African American supporter at a rally last month that had "coldcocked" supporters in white Ku Klux Klan robes.
"Everybody thought the African American was against me, and it was the opposite," Trump insisted. "He was like this great guy military guy. We have tremendous African American support. The reason is I'm going to bring jobs back to our country. We're going to bring jobs back."
The incident is just the latest in a long line of racially-charged comments from the billionaire.
Earlier Friday, Trump spoke with CNN about the judge presiding over the Trump University lawsuit in San Diego.
"Let me just tell you, I have had horrible rulings I've been treated very unfairly by this judge," Trump said in a pre-taped interview. "Now, this judge is of Mexican heritage. I'm building a wall, OK? I'm building a wall. I am going to do very well with the Hispanics, the Mexicans -- "
CNN host Jake Tapper questioned: "So no Mexican judge could ever be involved in a case that involves you?"
Trump replied: "Well, as a member of a society where very pro-Mexico and that's fine. It's all fine."
Democratic front-runner Hillary Clinton bashed Trump's statements, according to the transcript of an ABC interview Friday.
"It makes no sense to me," Clinton said. "The judge was born in Indiana. Yes, he's of Mexican heritage! Donald Trump is apparently of German heritage. What does that mean? We're all Americans."
Thanks for reading CBS NEWS.
Create your free account or log in
for more features.