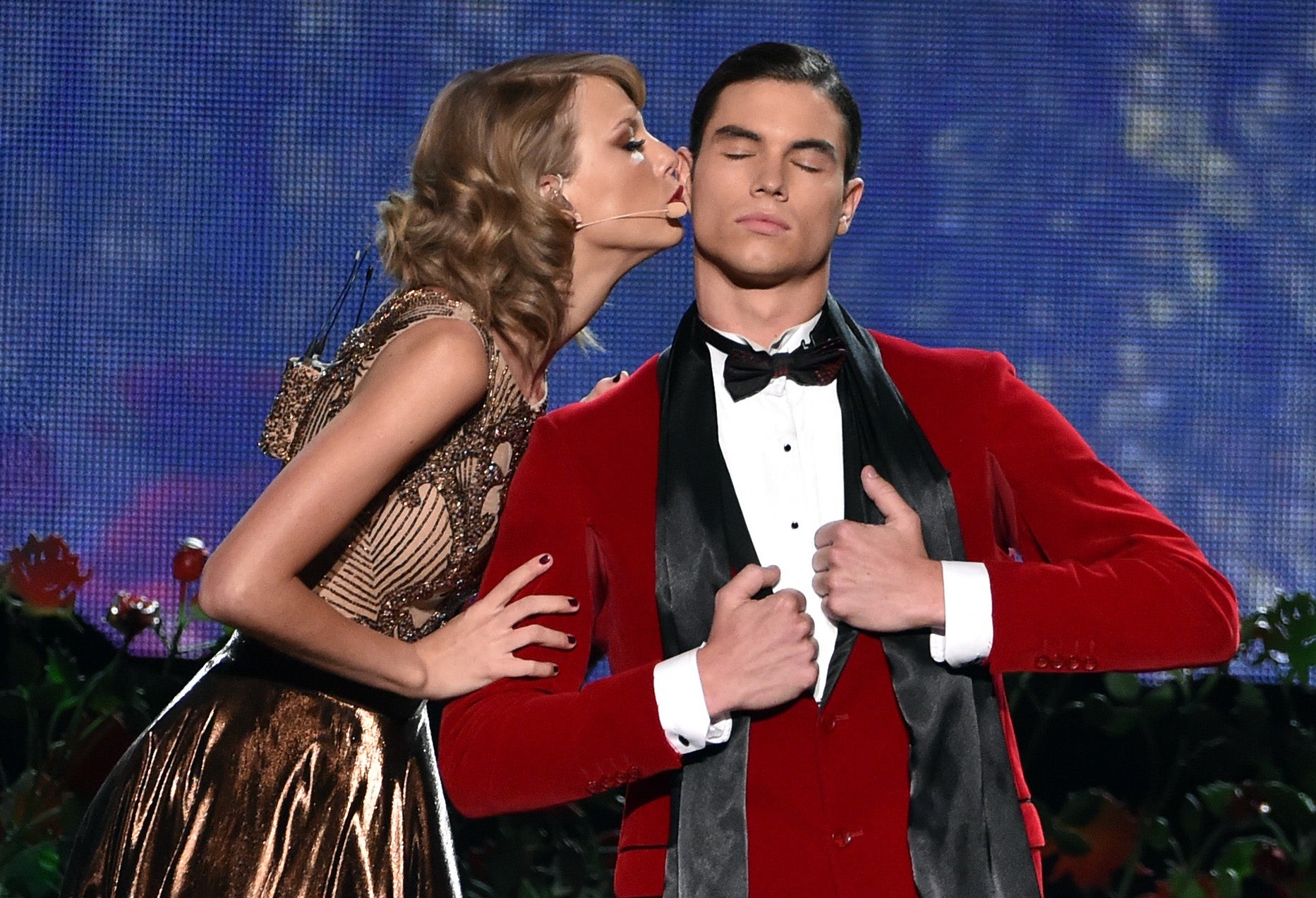 American Music Awards 2014 best moments and highlights
This year's American Music Awards honored familiar musical favorites Katy Perry, Beyonce and Luke Bryan. But the 2014 ceremony really put a major spotlight on newer and international artists One Direction, Iggy Azalea and Sam Smith.
One Direction picked up both the first and last honor of the night -- and one in between, for good measure.
The U.K. heartthrobs first scored favorite pop/rock band, duo or group, sending a "massive massive thank you" to all their fans.
"This has been a real perfect day...America feels like a second home to us," Liam Payne said. They later took the stage again to accept the award for favorite pop/rock album for "Midnight Memories." And the boys returned one more time for the night's biggest and final award -- favorite artist of the year topping Perry, Bryan, Azalea, Beyonce, Eminem, Imagine Dragons, John Legend, Lorde and Pharrell Williams.
It didn't take long for Azalea (the lead nominee with six nods) to waltz up to the stage for an award. The Australian star scooped up the favorite rap/hip-hop album honor (beating Eminem and Drake) for "The New Classic," presented by Jamie Foxx and his adorable daughter, Annalise.
"This award is the first award I've ever won in my entire life, and it means so much to me that it is for best hip-hop because that's what inspired me to move to America and pursue my dreams, and it's what helped me when I was a teenager to escape and to get through my life and to better times," Azalea said, adding, "It's what helped me as a teenager to escape...Thank you so much...T.I. for believing in me."
British sensation Sam Smith also won his first American Music Award, walking away with best male pop/rock artist. "Genuinely from my heart, I didn't think I was going to win this. This is unreal," said the "Stay With Me" singer, who topped Pharrell and John Legend in the category.
Katy Perry, who didn't attend the AMAs because of her world tour, ended up winning three honors, including single of the year for "Dark Horse."
Country music represented, too, with Bryan winning the prize for favorite male country artist. "I want to thank the fans out there to making it possible for me to win this award....Love you so much," he said. "Thanks for making my dreams come true."
Taylor Swift kicked off the American Music Awards Sunday with a live TV premiere of her new single "Blank Space," which appears on the 24-year-old pop songstress' No. 1 album, "1989." The energetic number found Swift grabbing hot male dancers and holding burning roses as she pranced around the stage in a shimmery gold fringe dress.
"In the four minutes she was on stage, she sold another 68 million albums," host Pitbull joked after the performance.
"We're going to be getting loose. We're going to be partying. We're going to be off the chain," he said at the start of the show.
There was definitely some letting loose in the audience throughout the night, particularly during Jessie J, Ariana Grande and Nicki Minaj's performance of "Bang Bang." Swift, Smith, Lorde and more were all spotted getting down in the crowd.
Several of the hottest stars in music today performed -- Grande showed off her vocal chops with a slowed-down version of "One Less Problem" and "Break Free," while Wyclef Jean played with Magic! -- and the members of Imagine Dragons performed their new single "I Bet My Life."
Lorde sang "Yellow FlickerBeat," the theme from the weekend's No. 1 box office winner "The Hunger Games: Mockingjay - Part 1." British songstress Charli XCX performed "Boom Clap" and "Break the Rules," and Australian band 5 Seconds of Summer brought some rock into the mix with a cover of The Romantics' "What I Like About You."
A host of other artists performed, including Mary J. Blige, Garth Brooks (via satellite from North Carolina), Fergie, Selena Gomez, Imagine Dragons, Lil Wayne with Christina Milian, Lorde, Nicki Minaj, One Direction and Smith.
Swift took the stage again -- this time in an emerald outfit -- to accept the first-ever Dick Clark Award of Excellence from Diana Ross, who said Swift "has taken the music industry by storm. We've fallen in love with her. She's really talented and beautiful."
Before Swift left her seat, she kissed and left some lipstick on the cheeks of her pals (and AMAs seat neighbors) Lorde, Gomez and Smith.
"I'm so blown away to just have received an award from Diana Ross," the "Shake It Off" singer said at the start of her acceptance speech.
"Music is valuable and music should be consumed in albums," said the singer, who recently pulled her music off streaming serivce Spotify. She also spoke about Clark's influence, calling him a "visionary" before thanking fans. "I'm so unbelievably happy that you want to have glimpse into my life," she said.
Presenters included Uzo Aduba, Jhene Aiko, Elizabeth Banks, Aloe Blacc, Lauren Cohan, Gavin DeGraw, Ansel Elgort, Jamie Foxx, Becky G, Brantley Gilbert, Danai Gurira, Lucy Hale, Ella Henderson, Julianne Hough, Kendall Jenner, Kylie Jenner, Kira Kazantsev, Heidi Klum, Mary Lambert, Rose McGowan, Danica McKellar, Pat Monahan of Train, Olivia Munn, Kevin O'Leary, Pentatonix, Tracee Ellis Ross and Taylor Schilling.
The evening wrapped with a sultry and hot performance of "Booty" by Jennifer Lopez and Azalea.
The 42nd annual American Music Awards aired live Sunday night from the Nokia Theatre L.A. Live in Los Angeles on ABC.
Tell us: What did you think about the 2014 AMAs?
Thanks for reading CBS NEWS.
Create your free account or log in
for more features.