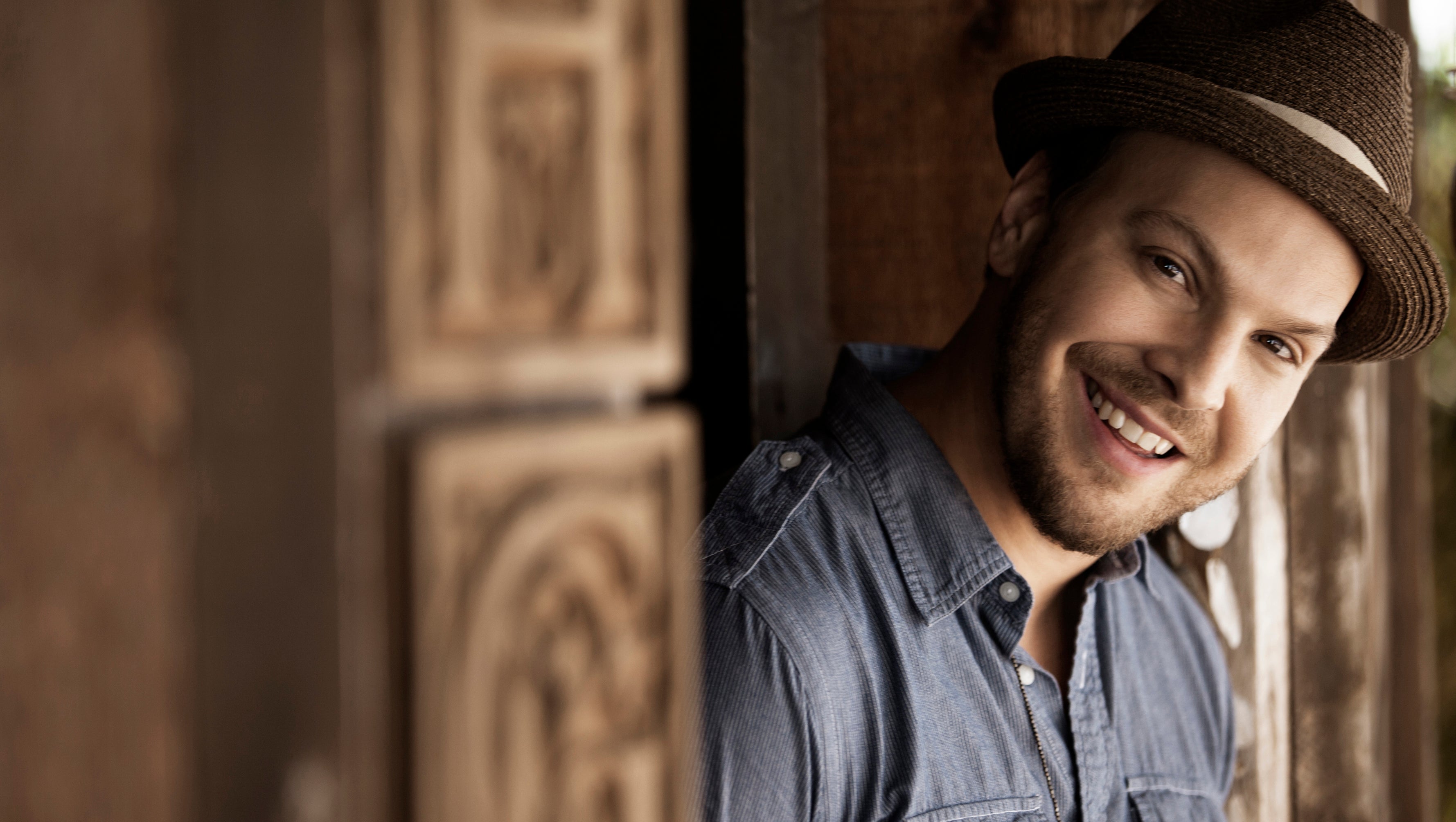 Gavin DeGraw on best-of album: "I'm just getting started"
Gavin DeGraw had a feeling he had something special in "Fire" as soon as he found himself high-fiving the people around him.
Everyone was excited and "going nuts" over the song, DeGraw said, which meant he knew what he had to do: He needed to get it to fans "as quickly as possible."
Just how he would release it, though, became the sticking point.
DeGraw, 37, had just introduced a new album in 2013 and wasn't quite ready release a follow-up just yet. So his team suggested a best-of album.
At first he wasn't so sure about the idea, wondering how it would be perceived at this stage of his career. He then started thinking about all the music he's written since his 2003 debut, "Chariot." With five studio albums to his name, DeGraw had more than enough music to showcase. The problem was cutting down his favorites.
"That was one of the hardest things was leaving songs that I really wanted people to hear. There's just not enough room. If you put too many songs on an album then people will think that you just like your own cooking," he joked.
Among the tracks on "Finest Hour: The Best of Gavin DeGraw," released this week, are the hits "Follow Through," "Chariot" and "I Don't Want to Be." There's also a different version of "In Love With a Girl," produced by Max Martin, the person who initially worked on the song.
That take hasn't been officially released until now. "You get to hear a different take on the song, which I think is a cool little nugget to have on the record," said DeGraw.
The compilation also includes the "empowering" song "Fire," which sparked the entire collection in the first place. The track feels like victory song or an anthem, DeGraw says. "It's a kind of song you go listen to when you need to get pumped up for something or you want to celebrate something...It feels triumphant."
"The song reminds me of the people he grew up with over the years and that special connection they share. They're your tribe. No matter how many miles you travel, how long it's been since you've seen them, you know they always have your back," said the New York native (who now lives in Nashville). "They know who you are. They know where you're from. They know everything about you and vice-versa."
That theme comes through in the accompanying Mark Seliger-shot music video, which features women getting suited up for a roller derby game.
DeGraw says he had a blast at the roller derby shoot, saying, "It was just a lot fun to watch and be a part of it."
Another new track on the set is "You Got Me," a song by famed songwriter Diane Warren, who's written for the likes of Mariah Carey, Whitney Houston and Aerosmith.
For years, DeGraw and Warren had flirted with the idea of teaming up, and it all came together when Warren called DeGraw with news that she wrote a song specifically for him to sing.
"She sent it over and it just blew me away. A day or so later I went into the studio and cut the vocals. It was awesome. Plus, any time you get a chance to hang with Diane Warren you go because she has these birds. She loves her birds. They look so cute. But don't let them get a hold of your finger," he joked.
"You Got Me" can also be heard on the soundtrack to "Dolphin Tale 2."
Down the line, DeGraw hopes for more collaborations with Warren. He also co-wrote a song with One Direction's Harry Styles, which will eventually see the light of day.
"I'm really excited about having a best-of," he said. "But I really feel like I'm just getting started."
We predict another best-of collection in...oh...about 10 years.
Thanks for reading CBS NEWS.
Create your free account or log in
for more features.