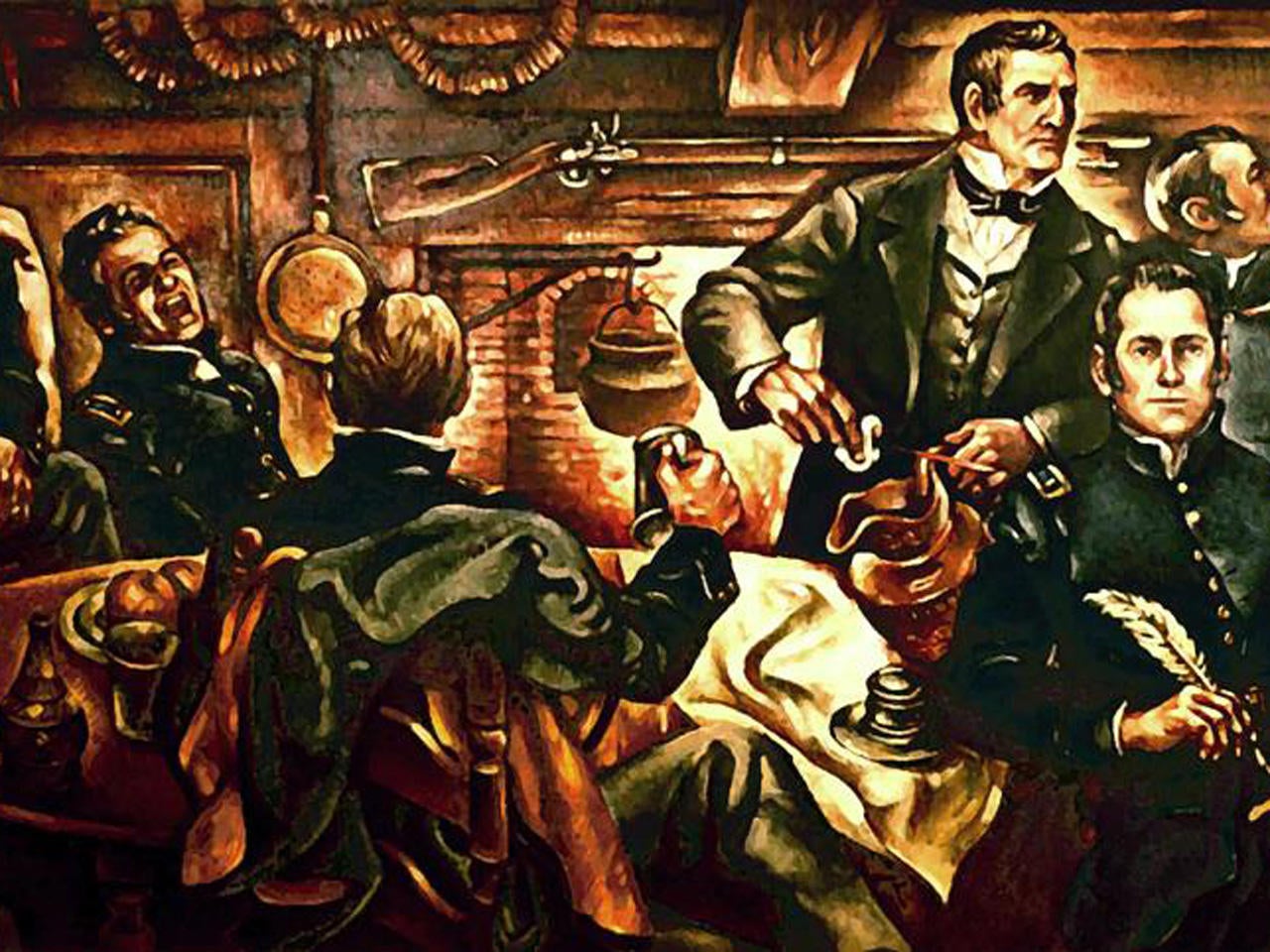 Almanac: The Great Eggnog Riot of 1826
And now a page from our "Sunday Morning" Almanac: December 24th, 1826, 191 years ago today ... the day you might say West Point was into the drink, the drink in this case being eggnog.
The creamy, alcohol-laced holiday treat was a traditional part of the Academy's annual Christmas celebration. But in the year 1826, the school's strict new superintendent, Colonel Sylvanus Thayer, just said "no." He banned all alcohol on campus.
Bad idea!
That Christmas Eve, a group of mischievous cadets rebelled. They smuggled in gallons of whiskey from local taverns to reinforce their eggnog mutiny, and further fuel the festivities.
Once the drinking started, disorder followed, as did fights -- even vandalism. It's thought that about a third of the school's 260 cadets took part.
In the sobering aftermath, 19 young men were expelled as a result of West Point's "Eggnog Riot." Cadets Jefferson Davis and Robert E. Lee indulged, but escaped punishment -- a fate that could have changed history.
Today, West Point prides itself on having one of the most disciplined student bodies in the nation, if not the world … a long gray line pledged to duty, honor and country.
And deserving of a toast. Cheers!
Thanks for reading CBS NEWS.
Create your free account or log in
for more features.