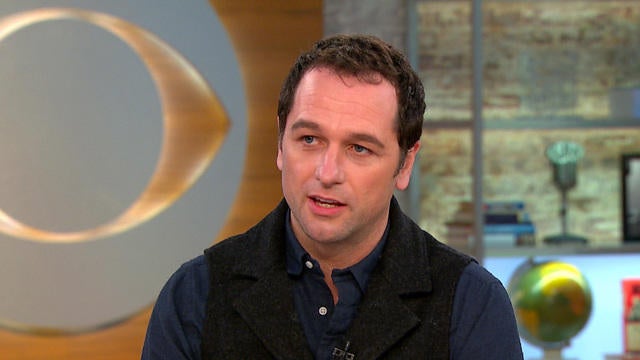 Matthew Rhys on playing whistleblower Daniel Ellsberg in "The Post"
Steven Spielberg's critically-acclaimed new movie, "The Post," dramatizes the Washington Post's historic decision to publish top-secret government documents detailing America's decades-long involvement in the Vietnam War. None of that would have happened without Daniel Ellsberg.
The former Defense Department analyst, who is still alive today, leaked the documents known as the Pentagon Papers to the New York Times and the Washington Post, setting off a chain of events that would forever change America's perception of the war.
Actor Matthew Rhys portrays Ellsberg in the new movie starring Meryl Streep and Tom Hanks. He joined "CBS This Morning" to discuss what it was like to play one of America's most famous whistleblowers.
"I was ashamed to say I didn't know as much as I should know about what he did," Rhys said. "He was a pioneer in his time in whistleblowing, if you will, and had such clarity of intention about the wrongdoing this war was doing not just to the United States, but to the country of Vietnam as well."
Rhys says little has changed about the man he describes as "ardent and fervent."
"His campaigning is tireless," Rhys said. "The more I learned, the more I was staggered by his bravery."
In the movie, Ellsberg takes the classified documents from the Rand Corporation, where he worked, and proceeds to photocopy them in secret with the help of his colleagues. In real life, Ellsberg's children were his helpers.
"It was what ultimately got the FBI onto him," Rhys said.
He was divorced at the time and when the children went back to be with their mother, they told their grandmother what they'd been up to.
And what was it like for Rhys to work with director Steven Spielberg?
"It's everything you want and then, you know, the worst thing in the world, to some extent, when it happens because it's like acting in front of God. He's like an icon."
Thanks for reading CBS NEWS.
Create your free account or log in
for more features.