MN Weather: NWS Issues Winter Storm Warning For Parts Of MN Through 4 A.M. Sunday
Stay Informed: WCCO Weather App | Live Radars | More
What We're Watching
Winter storm warning for Twin Cities and areas northeast and southwest until 4 a.m. for 2 to 4 inches of snow over a glaze of ice.
Winter weather advisory parallels that area north and south for 1 inch of snow over an ice glaze.
Northern Wisconsin is still under an ice storm warning until 6 a.m. for another 0.25" of ice.
In the Twin Cities, we are looking at freezing rain and snow until about 7 a.m., and then done after that.
Colder Sunday, with a slight warmup Tuesday.
The next likely snow chance is Wednesday night into Thursday.
MINNEAPOLIS (WCCO) -- A messy system is moving throughout the region, leaving behind a coating of ice in western Wisconsin, and threatening another round of rain and snow going into Sunday throughout Minnesota.
As of Saturday afternoon, the National Weather Service had issued a winter storm warning in such Minnesota counties as Hennepin, Anoka, Carver, Wright and others, set to expire at 4 a.m. Sunday. The NWS says that winds could gust up to 35 mph, and snow accumulations could reach from 2 to 4 inches, WCCO meteorologist Lisa Meadows says. There's also the possibility for a light glaze of ice. This following an evening where many parts of the Twin Cities saw significant rain and thunder.
Minneapolis-St. Paul International Airport reported only one canceled flight Saturday, but nearly 40 delays.
At Allianz Field, lightning put a temporary halt to the Minnesota United FC's home opener, for more than an hour until conditions improved.
As of 9 p.m., the City of Brooklyn Park had declared a snow emergency.
A low-pressure system moved through overnight and in the early hours of Saturday, leaving behind slippery roads and a glazing of ice. The ice storm finished around 9 a.m.
Power outages were reported overnight; at its peak, around 10,000 customers were without power, but that number dwindled down to 3,500 by about 10 a.m.
Precipitation will return in the early afternoon, through temperatures from the Twin Cities on east will be warm enough for rain during the day. There is still a threat for severe thunderstorms between 1 p.m. and 8 p.m., but the tornado threat has moved southeast out of Minnesota and into Iowa.
Temperatures on Sunday will top out around 30 degrees. Early next week will be a bit milder, but some plowable snow could hit on Thursday, bringing back the wintery temperatures.
Staying Safe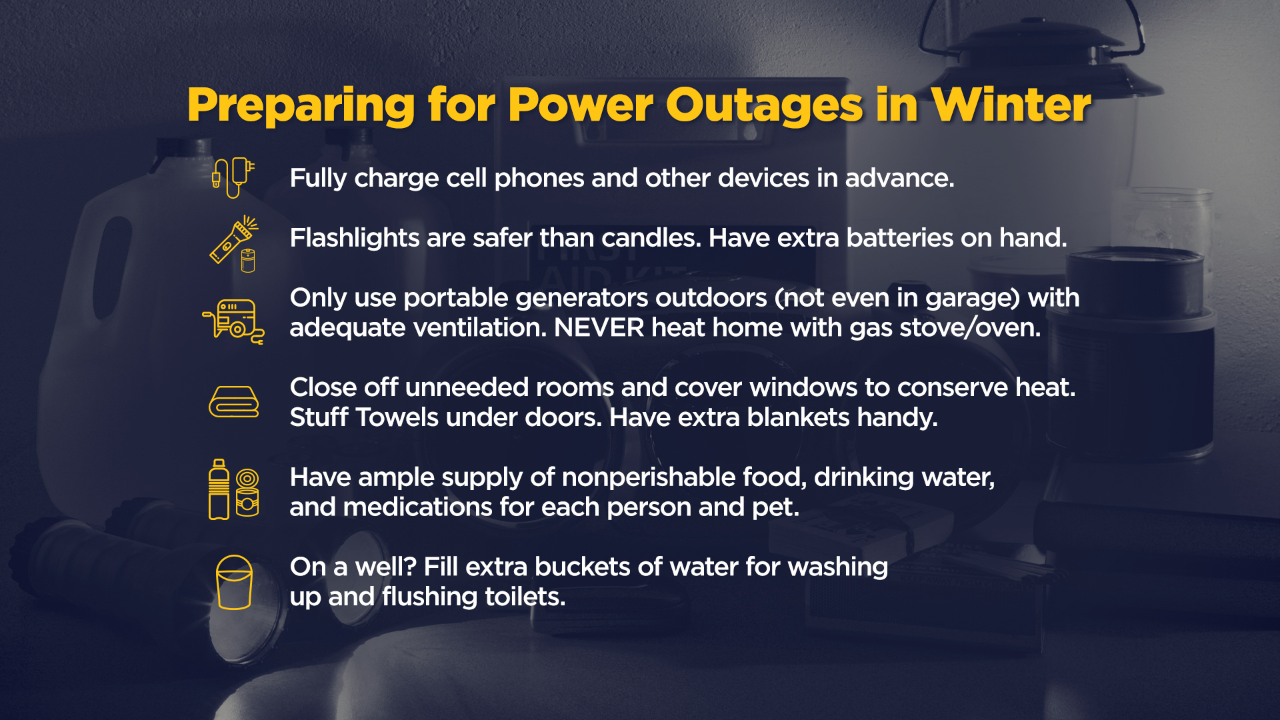 WCCO Meteorologists say travel is strongly discouraged on Saturday night and Sunday morning due to slippery roads. Those who must travel are encouraged to bring a flashlight, food, and water in case of an emergency. More ice could bring down power lines, causing outages once again.
Thanks for reading CBS NEWS.
Create your free account or log in
for more features.