New Rabies Alert In Miami-Dade After Second Cat Tests Positive
Follow CBSMIAMI.COM: Facebook | Twitter
MIAMI (CBSMiami) – A new rabies alert has been issued in Miami-Dade County after a second cat tested positive for rabies in North Miami Beach.
The unvaccinated stray cat was euthanized after a Good Samaritan identified it as injured or appearing sick, according to the Florida Department of Health in Miami-Dade County.
One person was exposed to the cat and is receiving rabies post-exposure vaccinations. The Good Samaritan told the health department another person was scratched by the cat and the health department is looking for that person.
This is the eighth confirmed rabid animal identified in Miami-Dade for 2018. Six raccoons and two cats.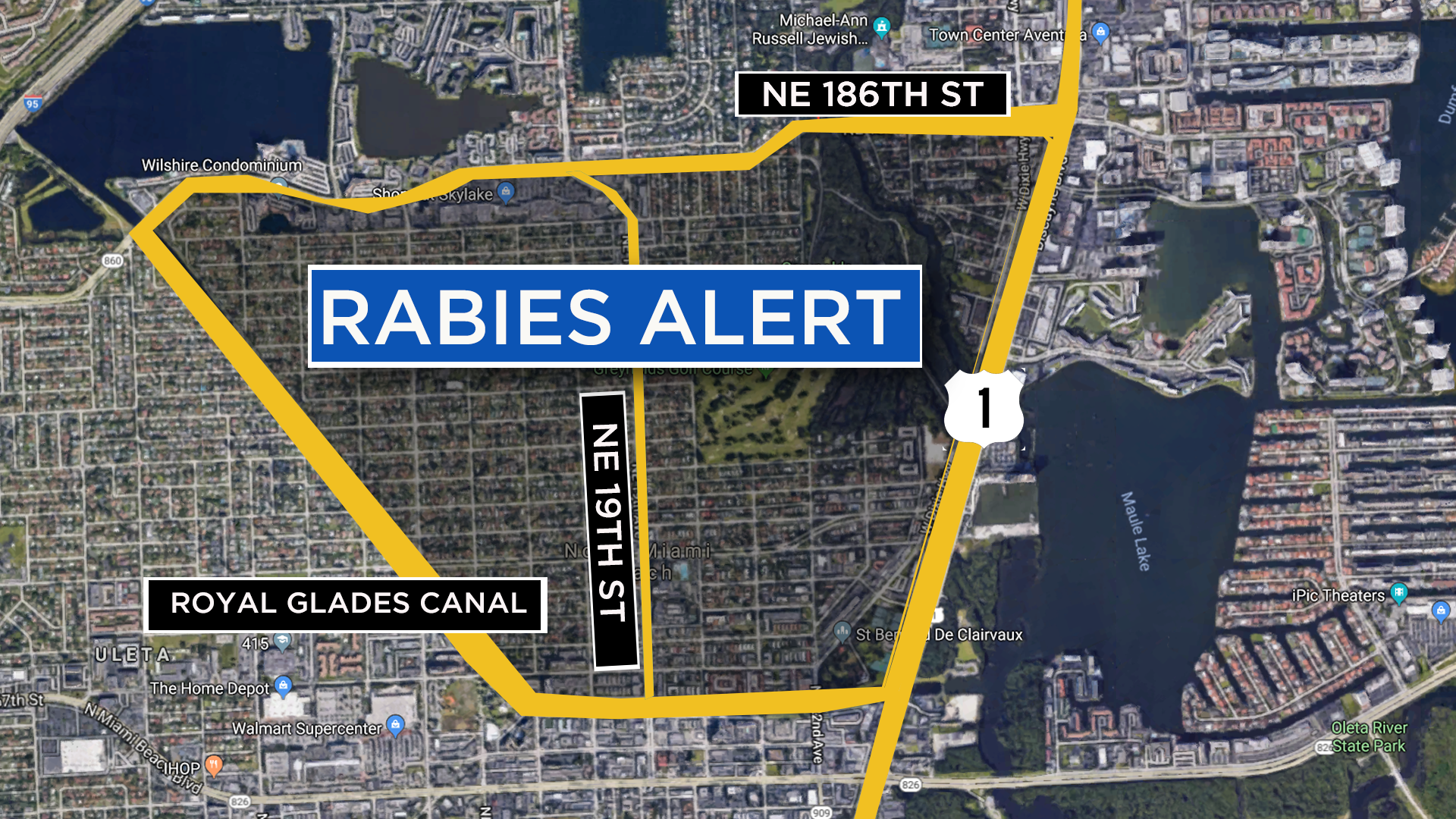 The rabies alert for the new area will be in effect for 60 days, ending on December 14.
The Miami-Dade County boundaries for this alert is as follows:
NE 186th Street to the North,
Royal Glades Canal to the South,
West Dixie Hwy to the East,
NE 19th Avenue to the West
The boundaries for the first rabies alert area in North Miami Beach are:
NE 163rd Street to the North,
NE 151rd Street to the South,
Biscayne Blvd to the East,
NE 14th Avenue to the West
This alert is set to expire on November 24.
There is also a rabies alert in effect until November 16 for the following boundaries in Southwest Miami-Dade.
SW 152 St. to the North
SW 187 St. to the South
SW 117 Ave. to the East
SW 137 Ave. to the West
An animal with rabies could infect other wild or domestic animals that have not been vaccinated against rabies. All domestic animals should be vaccinated against rabies and all wildlife contact should be avoided, particularly raccoons, bats, foxes, skunks, otters, bobcats and coyotes.
Rabies affects the nervous system and is fatal to warm-blooded animals and humans.
Health authorities warn the only treatment for human exposure to rabies is rabies-specific immune globulin and rabies immunization.
They recommend these precautions:
Keep rabies vaccinations up to date for all pets.
Keep your pets under direct supervision so they do not come in contact with wild animals. If your pet is bitten by a wild animal, seek veterinary assistance for the animal immediately and contact Miami-Dade Animal Services at 3-1-1.
Call 3-1-1 to report any stray dogs in your neighborhood. Private property owners can hire a nuisance wildlife trapper.
Do not handle, feed or unintentionally attract wild animals with open garbage cans or litter.
Avoid contact with stray and feral animals.
Never adopt wild animals or bring them into your home.
Teach children never to handle unfamiliar animals, wild or domestic, even if they appear friendly.
Prevent bats from entering living quarters or occupied spaces in homes, churches, schools and other similar areas where they might come in contact with people and pets.
Persons who have been bitten or scratched by wild or domestic animals should seek medical attention and report the injury to the Florida Department of Health in Miami-Dade County at 305-324-2400.
Rabies vaccines are available seven days a week at Miami-Dade Animal Services or through a private veterinarian call 3-1-1 for hours.
Thanks for reading CBS NEWS.
Create your free account or log in
for more features.