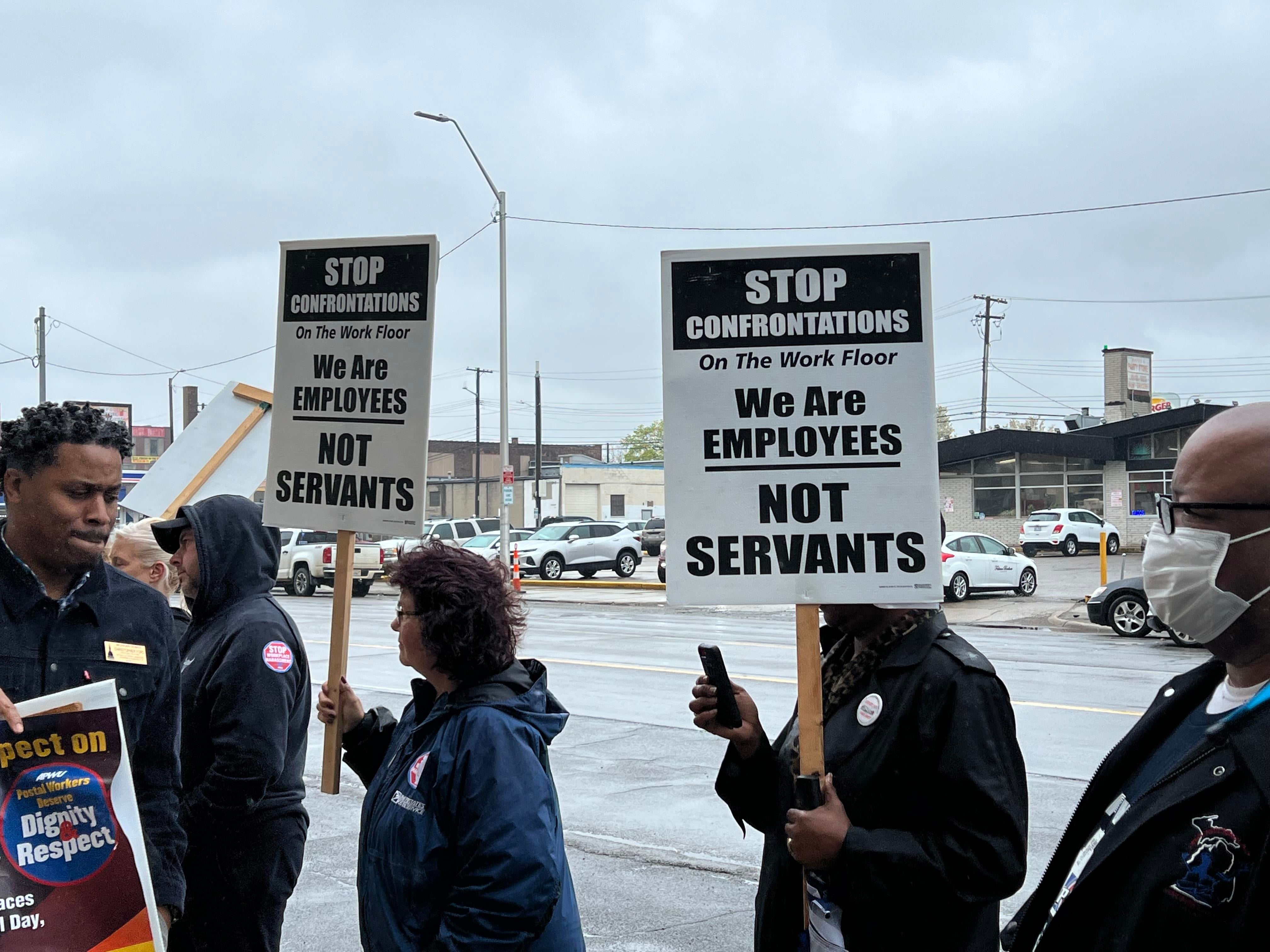 Detroit-area postal workers protest understaffing, harassment in workplace
(CBS DETROIT) - Postal workers across the country protested what they call severe staffing shortages and abuse from management. In Detroit, demonstrators gathered at the post office saying that poor working conditions impact how everyone receives their mail.
One of their major demands is more staffing.
"Staffing is a big issue. And when you don't have enough staff, the available people are all being overworked so it's common now for people to be mandated now to work 12 to 14-hour days, seven days a week," said Jane Duggan with the Michigan Postal Worker Union Retirees Chapter.
Mark Dimondstein, president of the American Postal Workers Union, said abusive management is a problem for postal workers across the country.
"We have far too many managers who rule by, or try to rule by intimidation, bullying harassment, sexual harassment is on the rise, and that needs to stop," said Dimondstein.
The president of the Detroit District Area Local APWU, Keith Combs, said the toxic work environment impacts the entire community.
"People don't want to come to work when they feel like they are being bullied or harassed. So of course, that caused short staffing and delays, and that hurts the public. And we want to see that go away as well," said Combs.
He said they would also like to see better training to help reduce high turnover rates.
Roscoe Woods, president of the 480-481 Area Local APWU, said he knows real change is possible.
"Our plans are, we're going to start engaging our members of Congress," Woods said.
Rep. Rashida Tlib attended the protest. Woods said if they have to, they will start picketing individual post offices where abuse is happening.
In a statement, the United States Postal Service said:
"The position being presented here by the leadership of the APWU is absent of anything based in reality. The facts are… that over the past two years, we have worked diligently with our union and management associations to address our shared goals of employee recruitment and retention, workplace safety, and career training and advancement. We have focused steadily on stabilizing our workforce resulting in employee availability and overtime requirements being at the most favorable levels in many years. We have converted 125,000 pre-career workers to full-time career employees since October 2020, including 50,000 conversions between April 2022 and March 2023. We have already reversed years of declining service reliability and now 98 percent of the nation's population receives their mail and packages in less than three days, and we are working hard to correct service-related issues in the other limited areas.

By developing the high-performing operation envisioned by our Delivering for America 10-year plan, we will create the safest and healthiest environment possible for our employees. For additional details on our progress, please see our Delivering for America Second-Year Progress Report released this week."
Thanks for reading CBS NEWS.
Create your free account or log in
for more features.