No Gas And Cold Temperatures Frustrate Merrimack Valley Residents
LAWRENCE (CBS) – As temperatures fall to the 30s, frustrations are only growing through the Merrimack Valley.
"It's been hard for not only us, my family, my neighbors and everybody around here. It's been hard not having gas," said Lawrence resident Ivan Jusino.
Ivan Jusino has been without heat or hot water since the Columbia Gas disaster more than a month ago. His family of five is crammed into a temporary shelter for warmth.
"That's what we've got," said Jusino. "It's better than being outside or in the house right now."
They're not alone.
Thousands of people in Andover, North Andover and Lawrence have had their lives disrupted – struggling every day without gas.
Stephanie Reiland has to stay bundled up in her own home and says she's using space heaters despite warnings that they're dangerous.
"We have space heaters, we're not supposed to use them here, but we have to because we're cold," said Reiland of North Andover.
That's not all she has to worry about.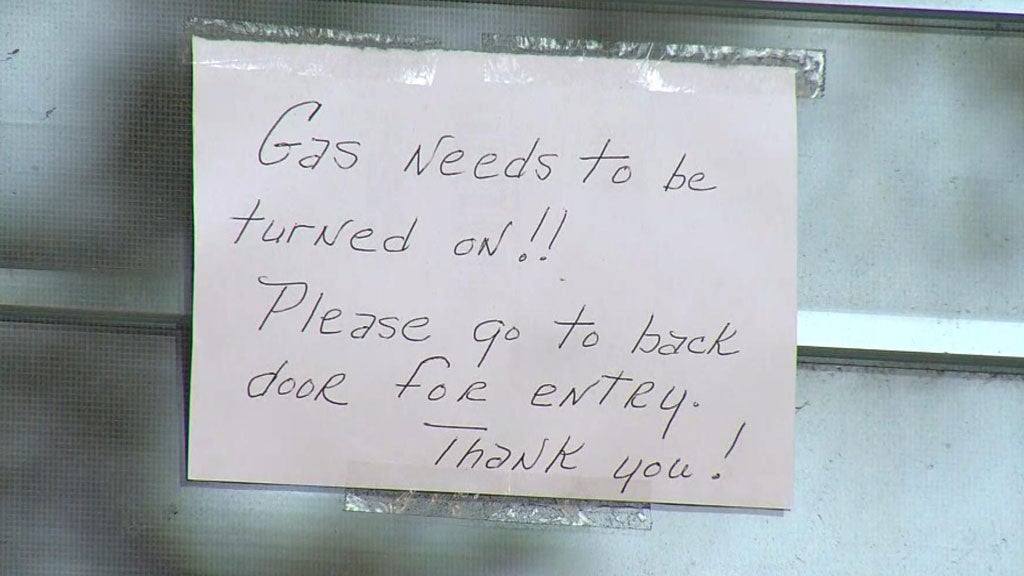 Columbia Gas is warning customers of a scam after homeowners discovered fake notices on their door from a man named "Jose" possibly posing as a Columbia Gas worker.
"It actually asks us to call them so they can visit your house, so that's kind of sketchy," said Reiland.
Columbia Gas is asking customers to guard their personal information, adding that their door-hangers always have their logo on it with a toll-free number.
Columbia Gas announced Sunday that it's 80 percent through its work replacing 45 miles of the main pipeline, and about halfway through its work replacing 6,100 service lines to homes and businesses.
Thanks for reading CBS NEWS.
Create your free account or log in
for more features.