Villanova Fans Stock Up On Final Four Gear Ahead Of Game Against Kansas In New Orleans
VILLANOVA, Pa. (CBS) -- The Villanova Wildcats are traveling to New Orleans on Wednesday to compete in the Final Four against the University Of Kansas this weekend. There's a lot of excitement on campus but also a sense of calm. The men's basketball team is feeling the support all around.
The campus has been pretty quiet Wednesday, but walk into the bookstore, and boy, have they been busy.

You can find Villanova gear everywhere, but for those looking for Final Four merchandise, don't worry it's all front and center as soon as you walk in.
Sizes are going fast. One student found the perfect T-shirt but had to get his size from the mannequin. Store employees ended up throwing another T-shirt on there.
It's quite an exciting time for 'Nova. After making the Final Four in Texas, their fans – whether students, staff, professors, friends, or family -- support is pouring in.
A good number of the people CBS3 spoke to Wednesday are heading to New Orleans for Saturday's game.
While planning their trip, they made sure to stop by and pick up what they need for themselves and their families.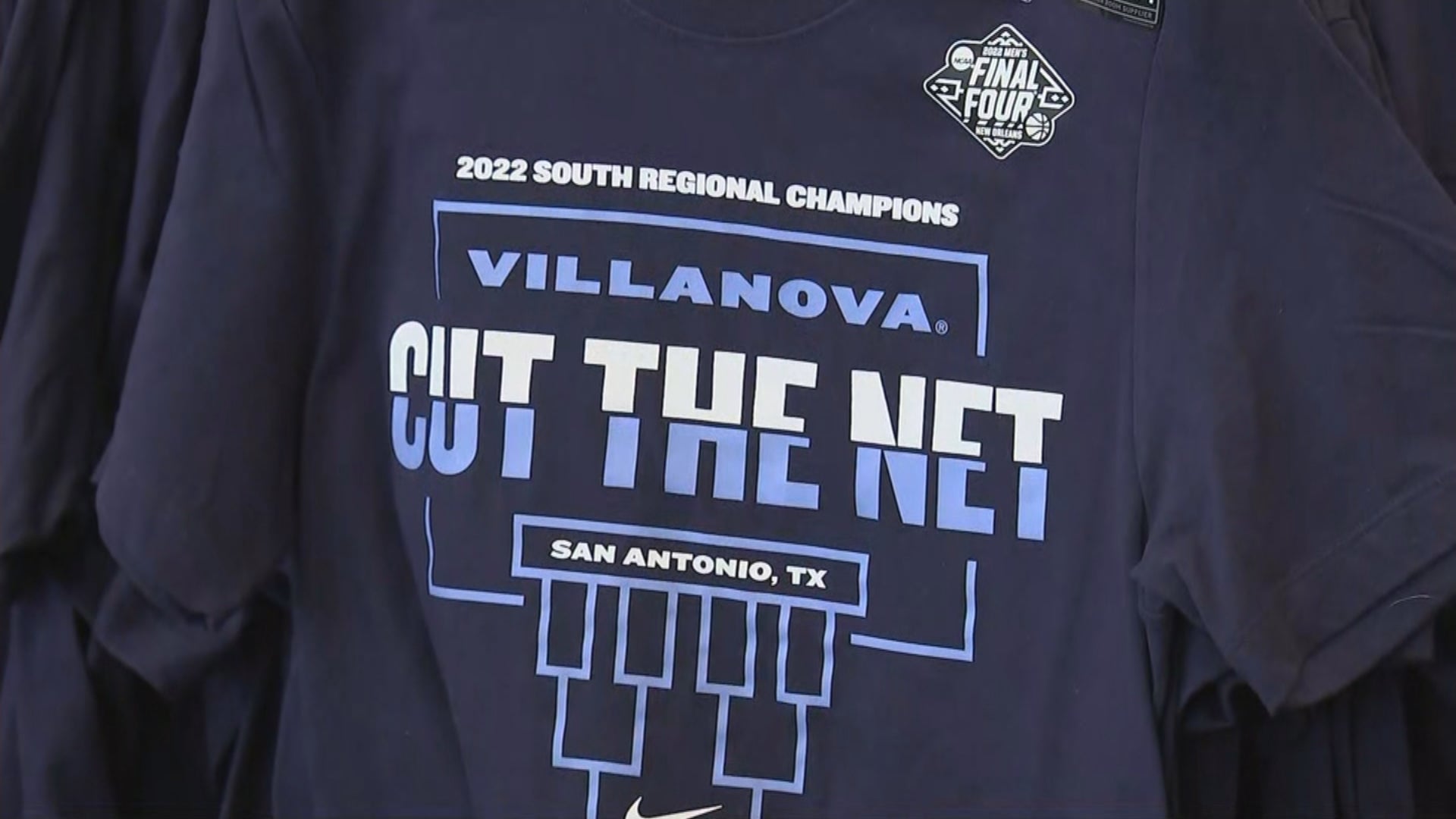 "This one actually fits me," Wyatt Ansel said. "The other is actually too big. Gotta get the right size."
"It's really warm in New Orleans and hopefully we can shed the winter coats be wearing some short sleeve Nova gear," Heather Potts said.
"I was at 2016, 18, and we're going to New Orleans on Friday," Clark Reed said.
"Hopefully next round we get the championship stuff in a week or so, so we're keeping our fingers crossed, go 'Cats," Vince Silvia said.
For seniors, this will be their first time celebrating Nova Nation in the Final Four.

"I've lost sleep over the idea that we're going," Nicholas Hernandez with the Villanova Mascot and band member said.
"When a great play is made and you hear everybody cheering it's so exhilarating," Villanova band member Billy Lay said.
The band is seeing the team off, but won't be too far behind.
"We're just one big community so being able to support the cats in any way is just great but being able to travel this year is great. It feels amazing," Villanova band member Julia Al-Nuwal said.
Just a special time all around for the school , students that will be graduating this year, and even potential future graduates.
Thanks for reading CBS NEWS.
Create your free account or log in
for more features.