Domestic Dispute Suspect In Custody After Shootout With SEPTA Police Outside Terminal In Upper Darby
UPPER DARBY, Pa. (CBS) -- The suspect who injured a man and exchanged gunfire with SEPTA Police outside the 69th Street terminal also shot and killed a woman in a domestic dispute Thursday morning, according to authorities. The incident began in the 7000 block of Terminal Square in Upper Darby.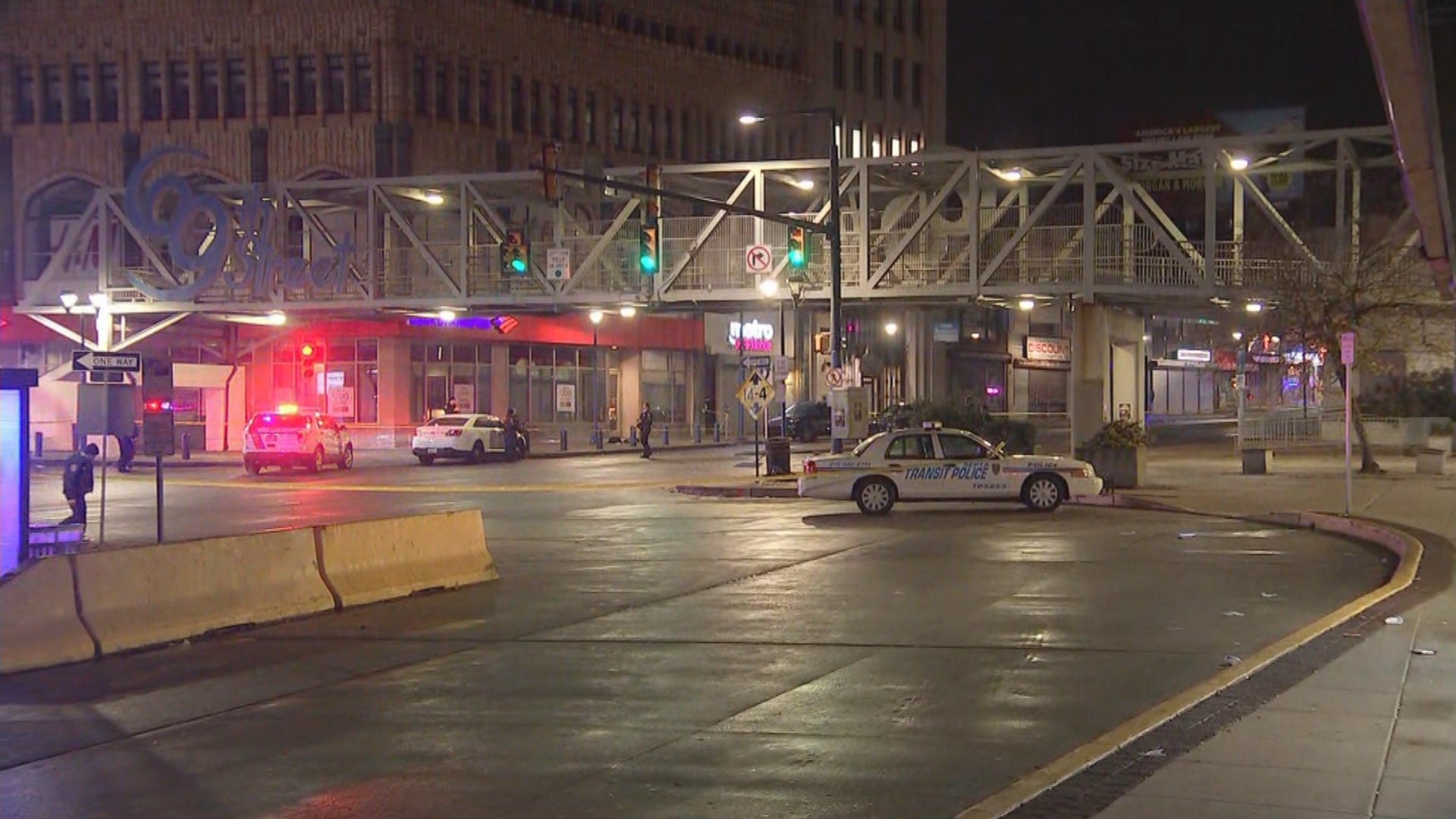 Authorities responded to an apartment there for a domestic dispute. Inside, they found a woman's body. Officers said the suspect then headed toward the SEPTA terminal and started firing into the air. One man was injured.
When SEPTA Police confronted the man, he opened fire, leading to a shootout between authorities and the suspect. He was taken into custody on Ludlow Street.
The incident forced commuters to find alternate routes. Lyft driver Jim Piacentino had a difficult time completing rides Thursday morning.
"I got down here, I seen all the police activity and I couldn't even get through," he said, adding, "I had to drop them off a couple blocks away near the old Sears building. They had to walk down and maneuver around because the terminal is completely shut down."
Authorities said they think the suspect wanted officers to take his life after the deadly shooting inside the apartment.
In a statement, SEPTA praised the officers and said they took quick and heroic action. None of the officers were injured during the incident.
CBS3's Wakisha Bailey contributed to this report.
Thanks for reading CBS NEWS.
Create your free account or log in
for more features.