Residents, Lawmakers Urging Pennsylvania Gov. Tom Wolf To Declare Disaster Emergency After Kingsessing Water Main Break
PHILADELPHIA (CBS) -- The mess left behind from a major water main break in Philadelphia's Kingsessing section is far from gone. Now, some lawmakers and neighbors hope Harrisburg will give them the help they need to clean up.
Crews were out in Kinsessing for hours on Saturday. The damage from the water main break could take months to fix, but residents say they need help now. The 48-inch water main was a century old, which made it one of the oldest in the city.
"I think they all just need to come together, look and see what's going on," Christine Jones said. "It's just been hard. COVID, then this, it's just hard times for everybody."
Days after a massive water main break sent water rushing down Jones' block, she says the coast is not yet clear.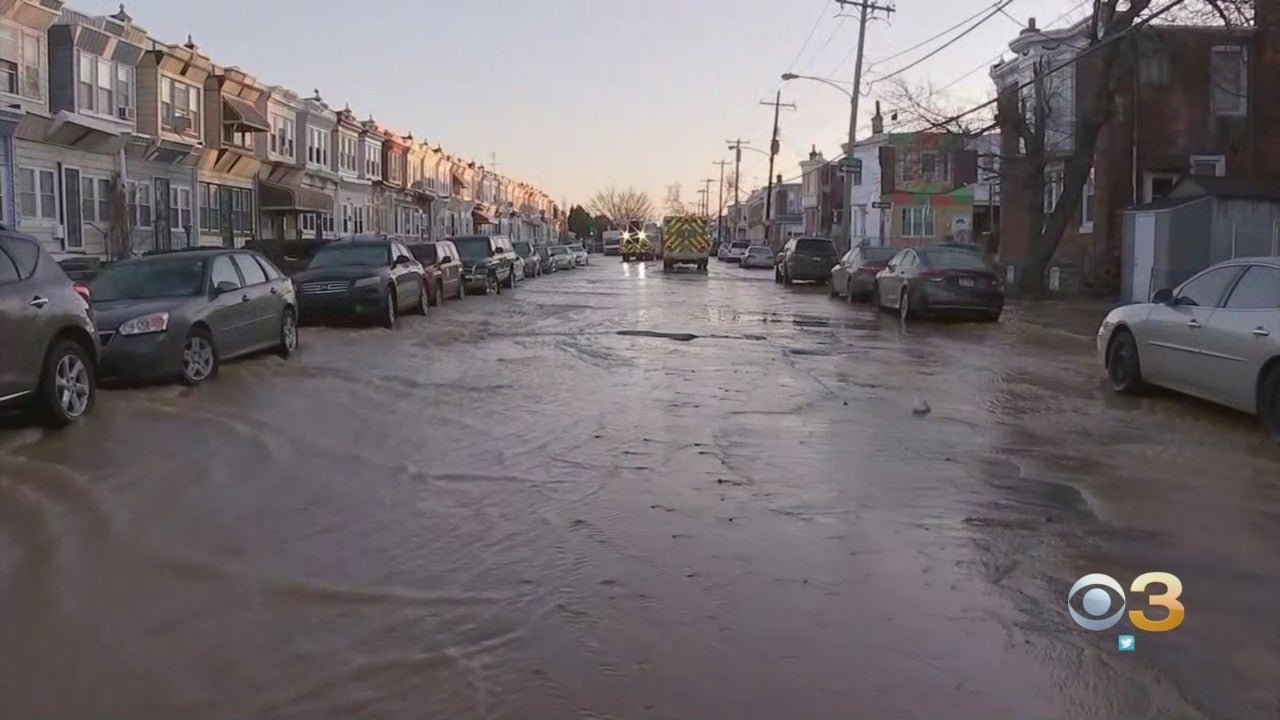 "It was real bad," Jones said. "Like, I lost a lot of stuff in my basement."
On Friday, two U.S. lawmakers sent residents' pleas for help to Harrisburg.
In a letter, Representatives Dwight Evans and Mary Gay Scanlon urged Pennsylvania Gov. Tom Wolf to issue a disaster declaration for Kingsessing.
Evans toured the area and says a delay in getting funds would be incredibly damaging.
"I want people to know, and so does Mary Gay Scanlon, that we are doing all we can do to be on their side and to try to help them get through this," Evans said.
The letter cites the need for a swift response as they seek local and federal funding to help residents recover.
"I don't want to see that tragically," Evans said. "Fortunately, nobody got hurt but if we don't provide the necessary dollars somebody could get hurt."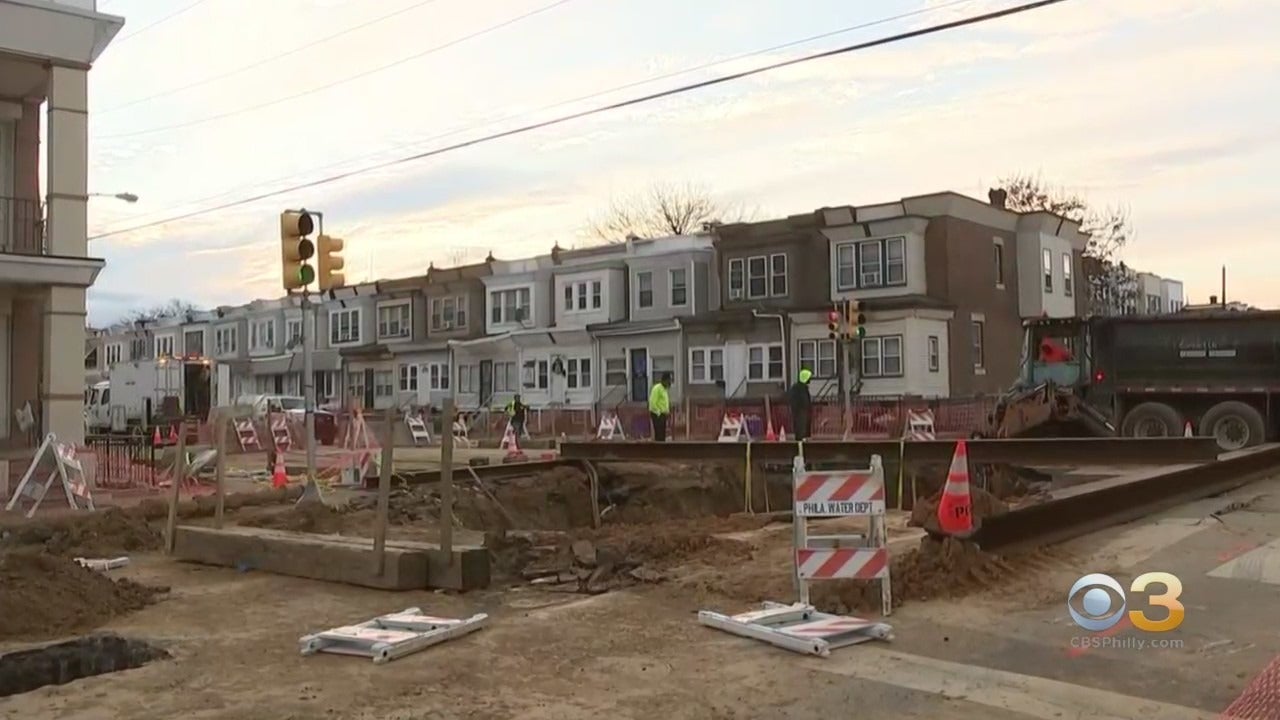 Until financial help arrives, Daniel Gallagher and his men have boots on the ground.
"Here I think they said around 36 inches, so we see this stain… that's about 12 you see where they cut out here," Gallagher said.
He says his business Daniel's Plumbing and Heating has replaced furnaces, heaters, and boilers in at least five homes on 56th Street and Springfield Avenue.
"We were able to give them hot water for showers last night, which was big," Gallagher said. "Today, we were finishing up the heating and stuff like that. But, you know, trying to be understanding in a bad situation."
While crews work on repairs, normalcy will take some time.
"That is a start, it's a big start and it'll be a big help for everybody," Jones said.
Crews have been out working all day on Saturday. Eyewitness News reached out to Wolf's office to get his response to the letter from Evans and Scanlon, and they issued the following statement Sunday:
The administration appreciates the representatives' outreach on behalf of the community, which is undoubtedly undergoing a terrible ordeal. We're reviewing the circumstances to determine appropriate next steps.
The governor's office also wrote, "A disaster declaration from the governor does not guarantee resources in all instances. Specific thresholds must be met in order to be eligible for federal requirements."
Thanks for reading CBS NEWS.
Create your free account or log in
for more features.