Student, Brother In Custody After Shooting Near Lincoln High School Leaves Man Dead, 16-Year-Old Injured, Police Say
PHILADELPHIA (CBS) -- School safety is on the minds of many parents and students in Philadelphia, following a deadly shooting near Lincoln High School. As students and staff headed into school Tuesday morning, there were grief counselors on-site to assist individuals impacted by the shooting.
An anti-violence rally was held at the intersection of Rowland and Ryan Avenue in Mayfair on Tuesday afternoon. That's where gunfire erupted around 2:45 p.m. Monday as students were leaving Lincoln High School. A man was killed and a teenager was seriously hurt.
"It's upsetting to know that a student, a classmate has been injured because of a gunfire by doing what so many of us had already done, walking home from school," Monica Lewis, of the Philadelphia School District, said. "The principal has a great staff there. The District has also provided counselors as well for students and staff, so we are here for people who want to talk about it, who want to express their concern and frustration."
Police say an altercation amongst several students broke out as they were let out of school.
Amongst the group were a 16-year-old student and his 21-year-old brother. Police say the two ran after the group firing shots.
A 16-year-old Lincoln High student was hit in the head. He's in stable condition as of Tuesday.
Police say 66-year-old Jeffrey Carter, who was driving by during the shooting, was also hit and died at the hospital.
Police say the suspects and the 16-year-old victim knew each other.
"Last week, we had a 13-year-old shot on the way to school, and today, we have a 16-year-old shot," School District of Philadelphia Superintendent Dr. William Hite said.
The 16-year-old suspect and his brother were taken into custody.
"There were two plainclothes officers that happened to be on the corner in the area that saw all of this take place," Outlaw said.
Police say they recovered a handgun at the scene.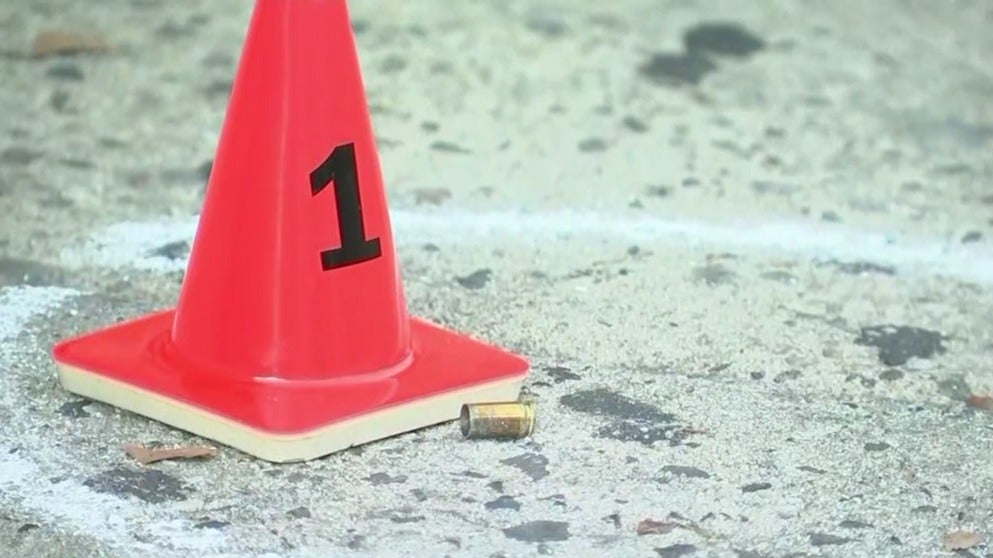 "A lot of these shootings take place where they are [guns] illegally owned. We are still looking into whether or not that was the case here, but there are far too many guns on the streets," Outlaw said.
Hite says the violence is unacceptable.
"It is tragic. Young people should be able to go to and from school and feel safe," Hite said.
Police are still trying to figure out what led up the shooting.
This is the second Philadelphia schools student to be shot in as many weeks. A 13-year-old was shot last week. People say they're now questioning their safety.
"It's not like it used to be around here. It's dangerous. It's truly dangerous and it's frightening. Frightening for my family and friends," said Sean Lutek, who lives nearby.
"I'm very unsafe. I'm 61 years old and I stay up at night to make sure my grandchildren are alright," Janet Jackson, who also lives nearby, added. "I got to teach them to sleep on the floor. They're not animals, they have beds. But they're safer on the floor."
New data from police show nearly 1,900 people have been shot so far this year. Nine percent of the victims are 17 years old or younger. Despite those numbers, some anti-violence groups say they have hope that the city can turn this around.
"I do see hope," Chantay Love of Emir Healing Center said. "I see hope when you have partnerships and communities working together to address something. That's a little glimpse of hope."
Love is the co-founder of the Emir Healing Center. They work with survivors of gun violence and their families.
"I always seek that we are moving to a place of hope and that there's an opportunity we can fix this," Love said.
Jamal Johnson, who is an anti-violence activist, tells CBS3, "I think this might be a wake-up call to another part of the city that we all have to get involved to stop this gun violence."
The city is now awarding grants to anti-violence groups. The current fiscal budget includes $68 million in new spending for anti-violence efforts.
Emir Healing Center will receive nearly $800,000 to combat the problem.
"Community groups like myself, they have the pulse of the community," Love said. "They're stable in the community and the importance of them getting the money is they got a shot at fixing it."
Eyewitness News reporters Kerri Corrado, Howard Monroe, and Wakisha Bailey contributed to this story.
For a list of gun violence resources in Philadelphia, click here.
Thanks for reading CBS NEWS.
Create your free account or log in
for more features.