New York Weather: CBS2's 12/2 Thursday Morning Forecast
By Matt DeLucia, CBS2 Meteorologist/Weather Producer
Morning! We had some light rain move through overnight and if you're out early, you may still have some lingering showers out there. Any leftovers should be moving out by 7 a.m. or so. Temps are starting off mild for this time of year, in the mid 40s around NYC and 30s in the outlying 'burbs.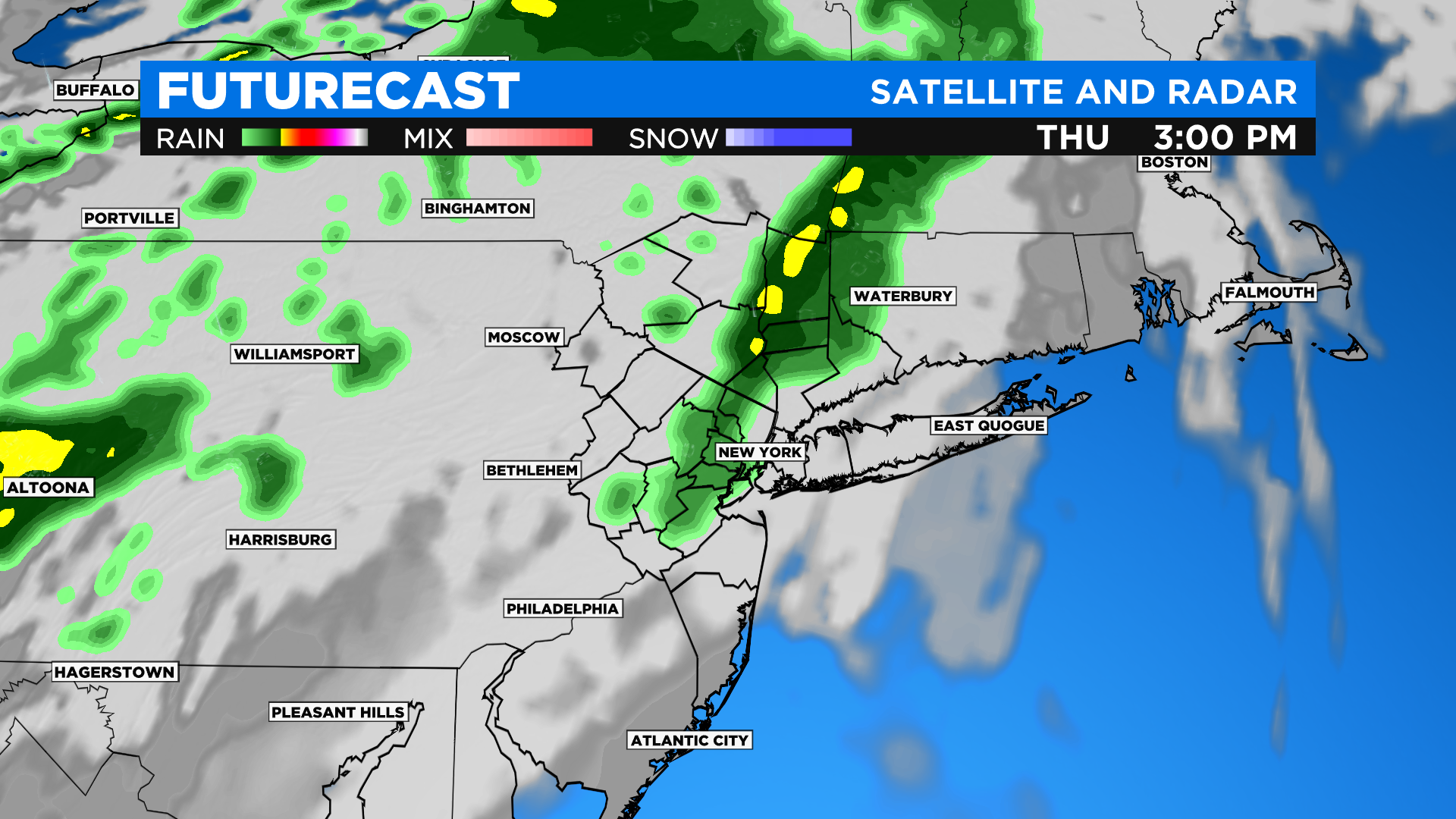 Today's a milder day as we climb into the mid and upper 50s. There's a shower risk out there, but much of late morning through midday looks pretty dry with some breaks of sun at times. A cold front approaches in the late afternoon, sparking off some more light rain.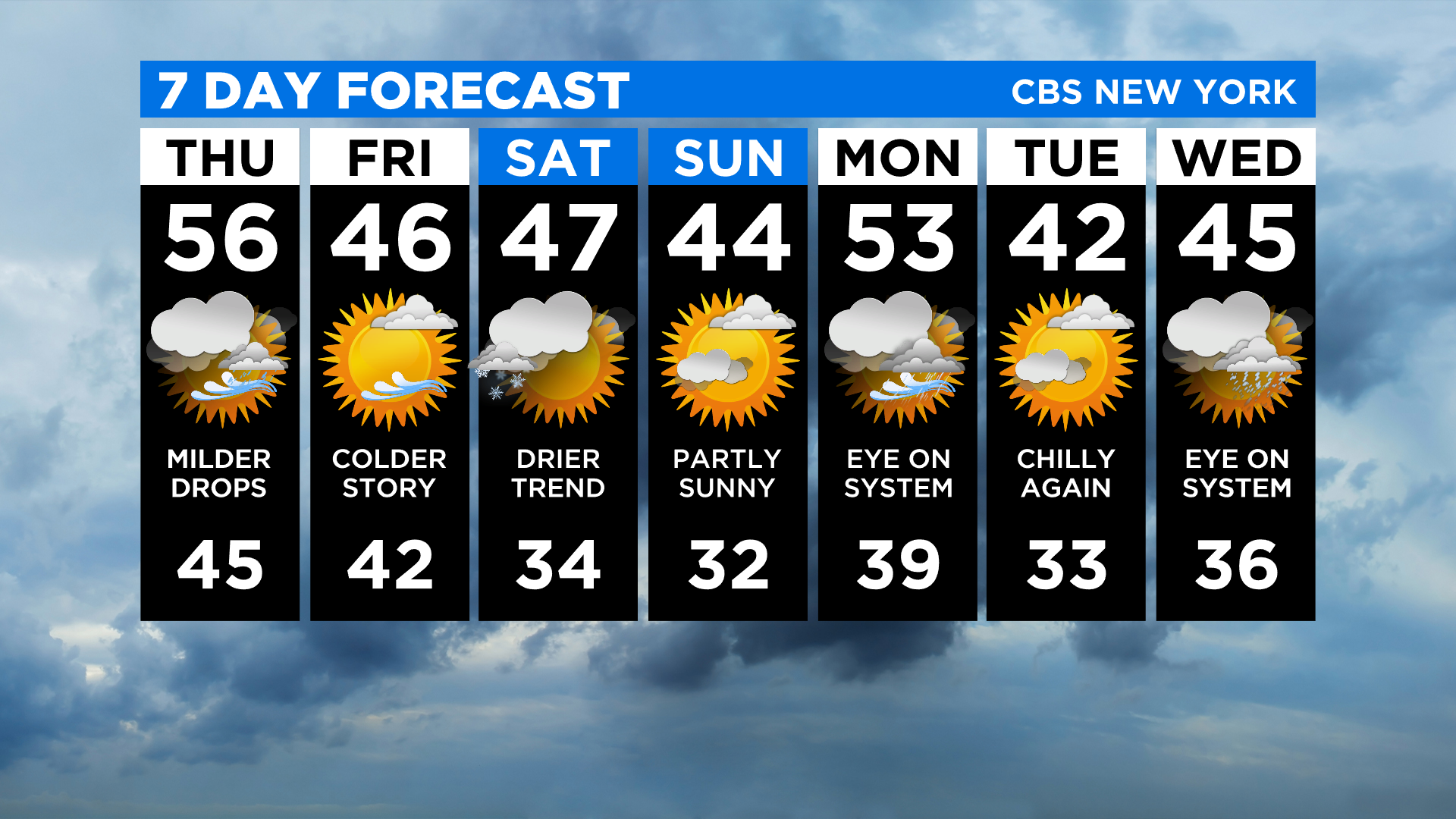 The precip quickly exits tomorrow night and we're back into the 40s on Friday, feeling more like the 30s with a breezy northwest wind.
You can grab the umbrella just to be safe today. Have a good one!
Thanks for reading CBS NEWS.
Create your free account or log in
for more features.