CBS2 Weather Headlines: Lingering Risk For Showers Tonight; Warmer July 4th, But Cloudy & Possibly Rainy
By Mark McIntyre, CBS2 Meteorologist/Weather Producer
After an absolutely scorching stretch earlier in the week, temperatures have swung in the completely opposite direction today!
Clouds, showers and northeast winds have kept most people stuck in the mid and upper 60s.
A chance for showers will persist this evening, with the steadiest action east of NYC. Things will quiet down after midnight but the clouds and cool temps will remain... temps bottoming out in the 50s in the 'burbs to right around 60 in NYC.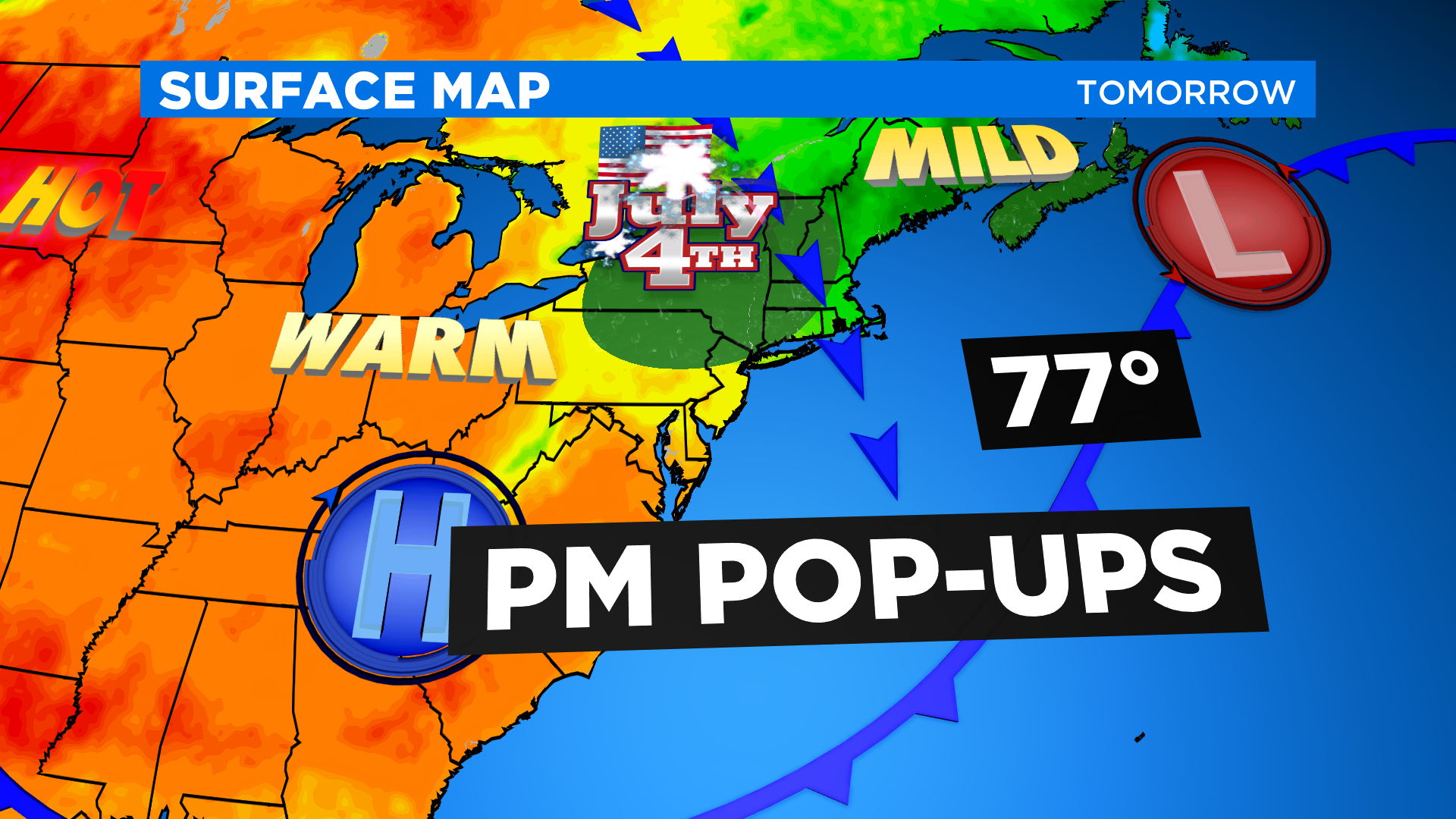 For the Fourth of July holiday tomorrow, expect warmer temps reaching the mid and upper 70s, but we will still be dealing with clouds and a chance for showers.
Not expecting as dreary of a day tomorrow, but you will definitely want to keep an eye on the sky during any backyard barbecues... overall though not a bad holiday, and certainly nicer with milder temps.
Have a great night!
Thanks for reading CBS NEWS.
Create your free account or log in
for more features.