CBS2 Weather Headlines: It's Cold! Low 30s, But Feels More Like 20s; Winter Weather Advisory Sunday AM
By Matt DeLucia, CBS2 Meteorologist/Weather Producer
Despite plenty of sunshine, it's a cold Saturday! Temps will top out in the low 30s and with a brisk breeze, it'll feel more like the 20s for most.
Expect another cold night with lows falling into the mid 20s around the city and teens for the NW suburbs. Skies will start off mainly clear with some more clouds heading into the overnight hours.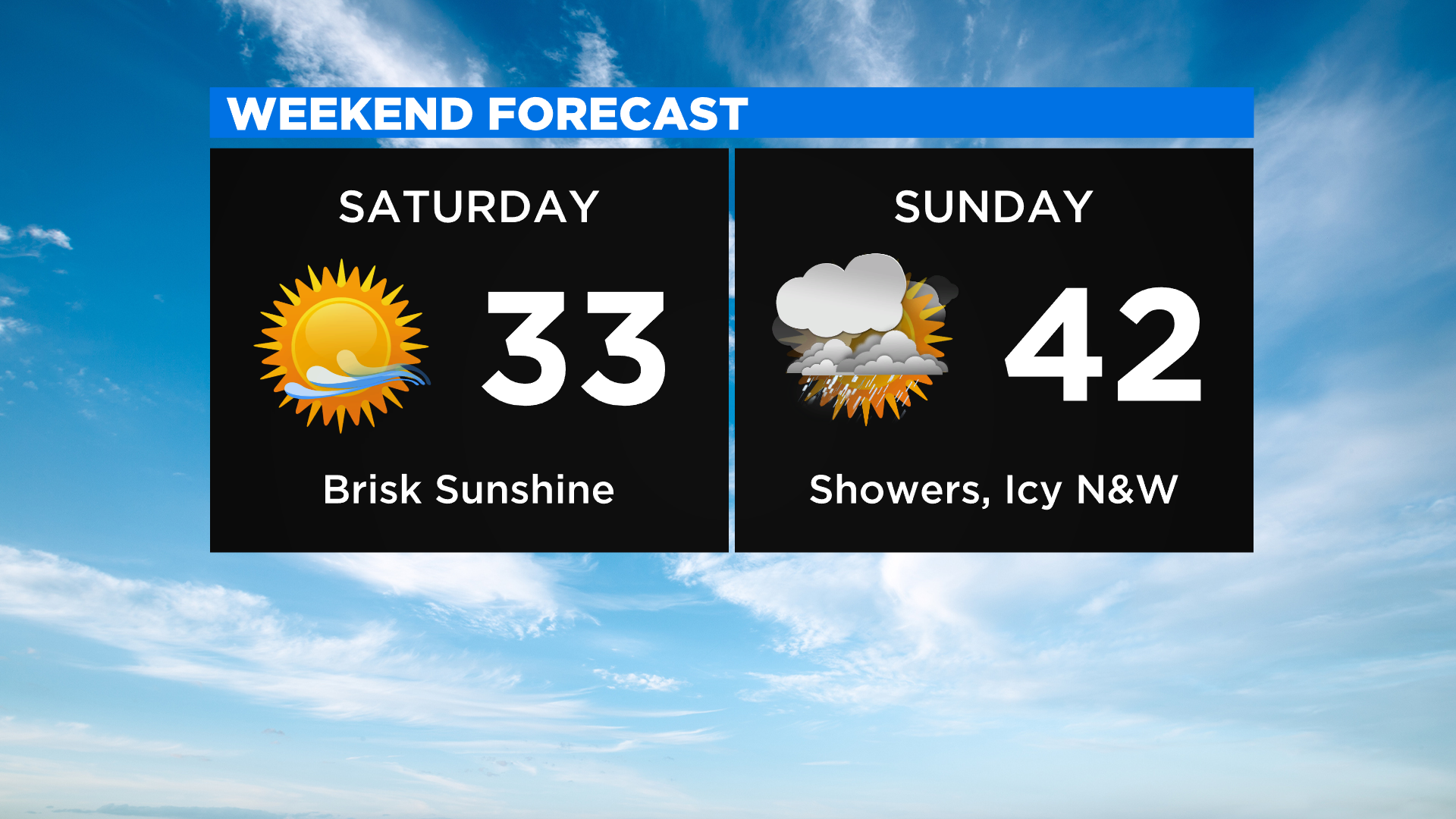 Sunday will be a little tricky... while we're not looking at a major system, some light precipitation will be moving into the area tomorrow morning. With temps below 32 degrees to start, freezing rain will be a concern.
A Winter Weather Advisory is in effect starting at 5 a.m. for all counties north and west of New York City, where a light glaze of ice is possible. As we've see, it doesn't take much to cause slick roadways!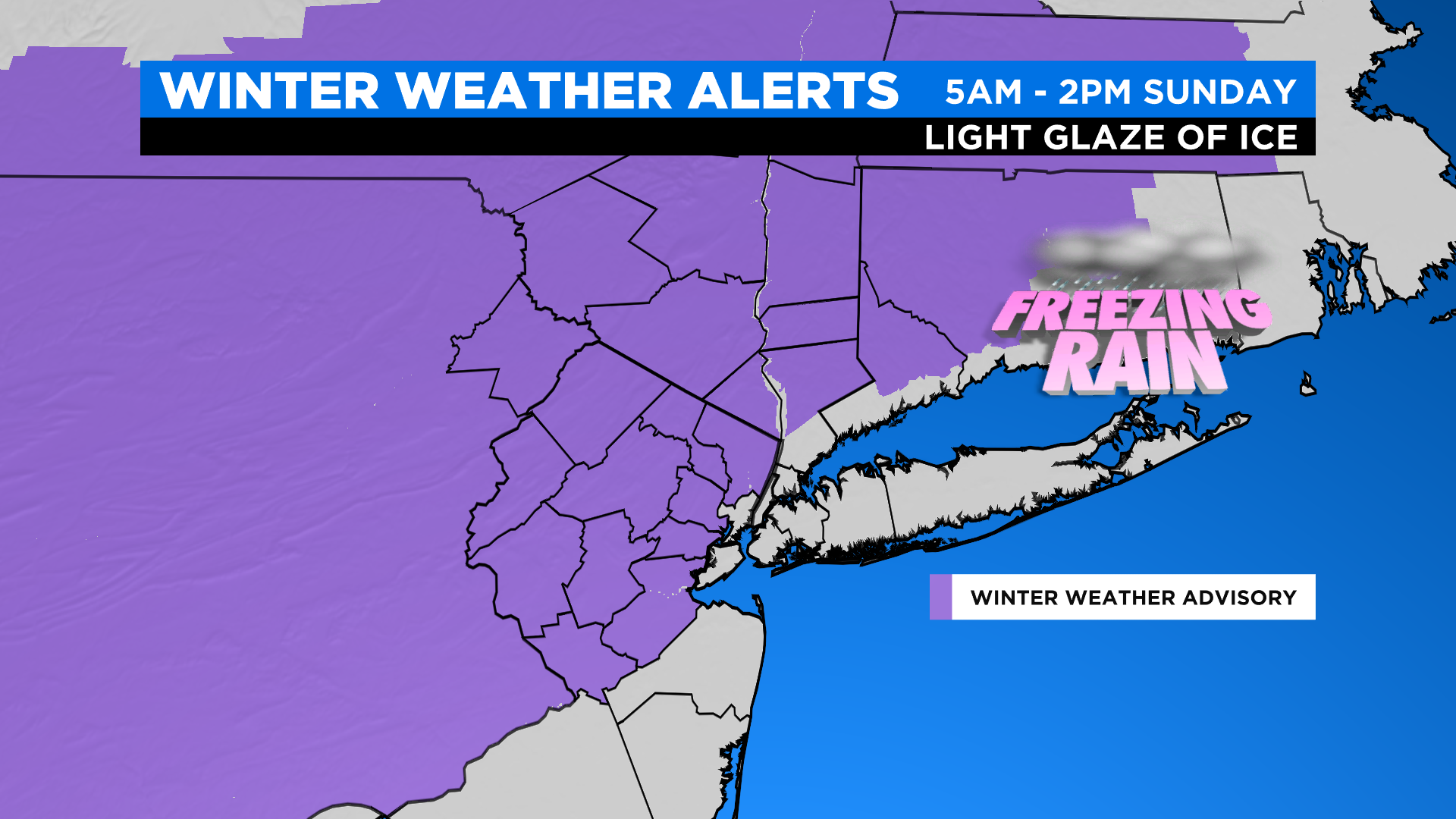 The good news is we'll be above freezing by the time any precip reaches the city. So we're not expecting any icing issues in the five boroughs.
We dry out after some rain showers through early evening. It's milder Sunday with highs reaching the upper 30s and low 40s.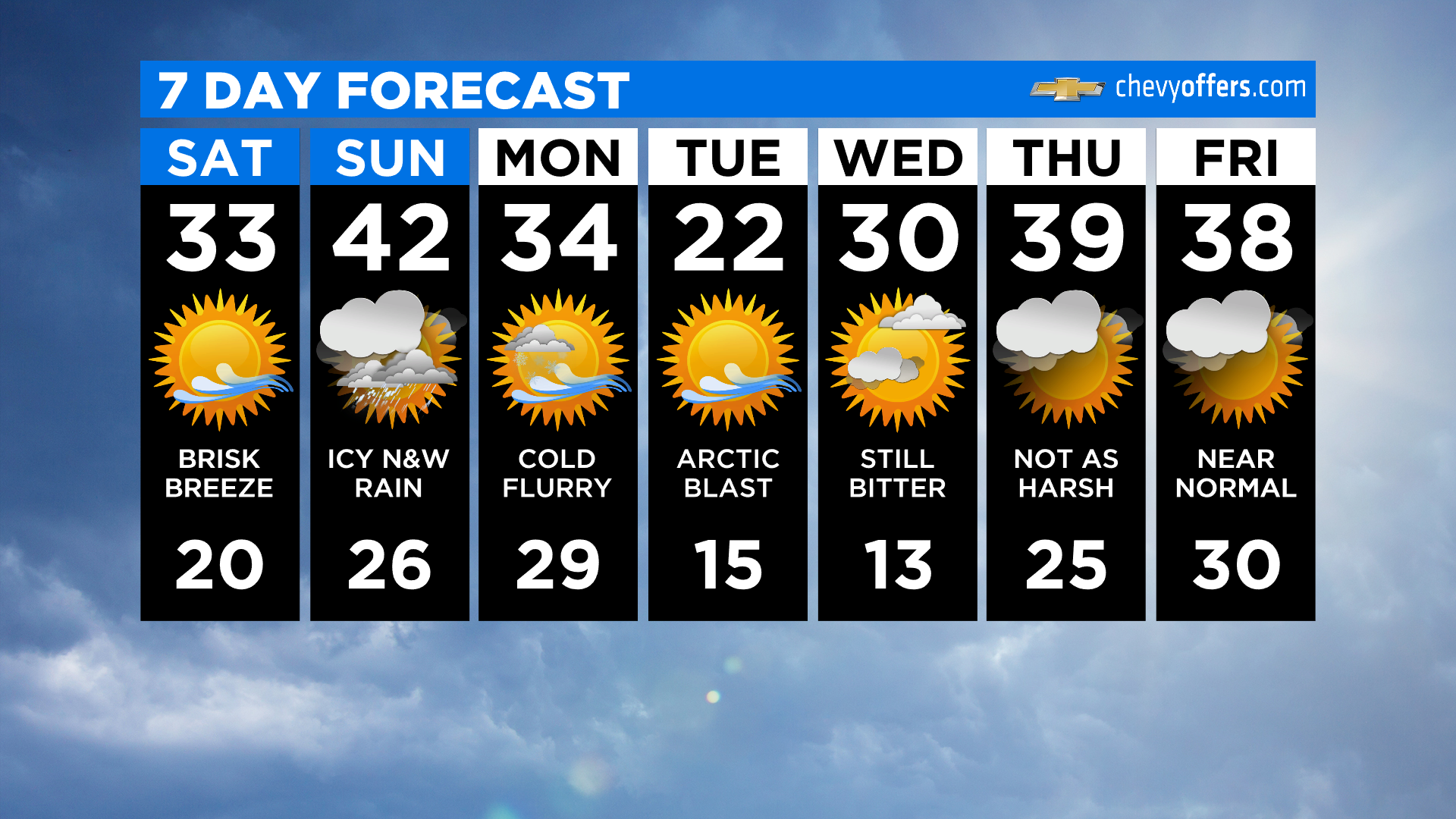 A true arctic blast of air moves in early next week. It's sunny, but temps will barely reach the low 20s by Tuesday!
Thanks for reading CBS NEWS.
Create your free account or log in
for more features.