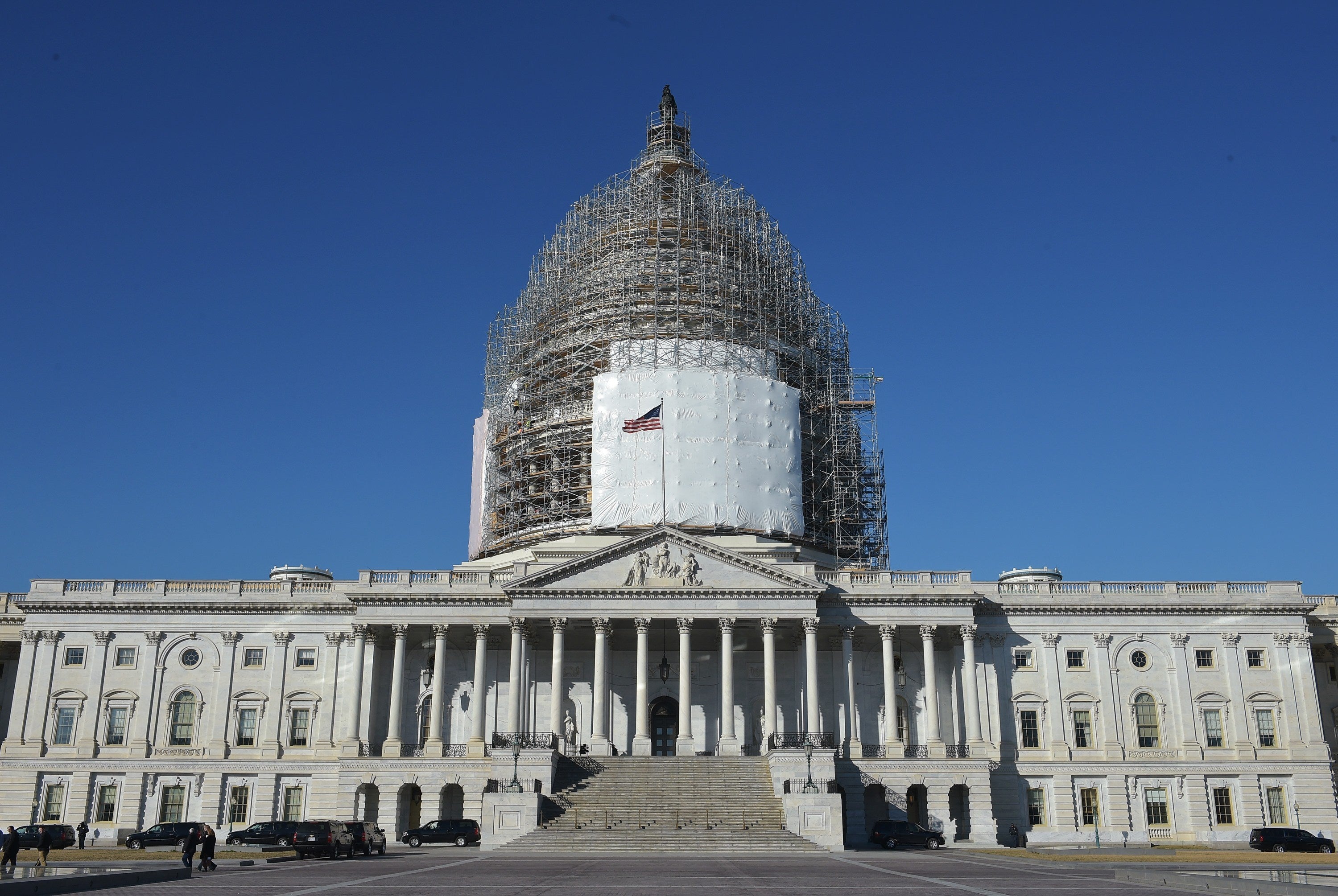 Zika is here -- Will Congress act?
Congress is facing growing pressure to pass an emergency package to fund efforts to fight the Zika virus -- officials are concerned it could be transmitted for the first time in the U.S. this summer through mosquito bites.
Three months have passed since the Obama administration first asked lawmakers for money, and while they haven't acted yet, the Senate is expected to vote next week on a deal struck on Thursday. There's no guarantee, however, that it will satisfy the administration.
At this point, no one has contracted Zika in the U.S. through mosquito bites, but at least 472 people have reported returning home with symptoms after traveling and more than 650 people have been infected with the virus in U.S. territories like Puerto Rico, American Samoa and U.S. Virgin Islands.
The virus, which is rarely fatal, usually shows mild symptoms of a fever, rash, joint pain and red eyes. Scientists have also concluded it can cause problems during pregnancy such as microcephaly, a serious birth defect in which a baby's head is smaller than expected and has a smaller brain that might not have developed properly. They have also discovered that Zika is associated with Guillain-Barré syndrome, a rare disorder in which the immune system attacks a person's nerves and can paralyze the body in severe cases.
No vaccine exists to prevent the virus. Dr. Anthony Fauci, the director of the National Institute of Allergy and Infectious Diseases, told CBS News that the first phase of vaccine trials will begin in September, but it could take awhile to see whether it actually works.
"It can be as early as early 2018 or it could be a couple of years after that. It's very difficult to predict," he said Thursday, as he headed to Capitol Hill again to testify before lawmakers about funding.
In early February, President Obama submitted a nearly $2 billion emergency request to Congress to fund efforts to respond to the virus, accelerate Zika research, develop a vaccine and provide emergency assistance to states and U.S. territories. Congress has not yet approved any new Zika-related funding.
"That was almost three months ago," White House spokesman Josh Earnest told reporters Wednesday. "The truth is, this is an emergency now, and Congress should treat it that way."
At the end of April, the first Zika-related death was reported in Puerto Rico. The World Health Organization declared a public health emergency of international concern in February, and an agency official predicted that between three to four million people could be infected with Zika in the Americas this year alone.
Florida Gov. Rick Scott, a Republican, traveled to Capitol Hill this week to plead with lawmakers to move forward with funding since his state carries the type of mosquito that transmits Zika.
"Rain's going to be coming, heat's going to be coming, we're going to have the Olympics," he said, referring to the summer games in Brazil, where Zika is rampant. "This is an urgent need," Scott told reporters at the Capitol on Wednesday. "I want as much money as we can to be spent on Zika."
A few other Republicans have backed the administration's $1.9 billion request, including Sen. Marco Rubio of Florida, who dropped out of the presidential race in March.
New Orleans Mayor Mitch Landrieu traveled to Washington Thursday, suggested to lawmakers on Thursday that an outbreak in the U.S. is inevitable and urged the Senate to approve $1.9 billion.
The Senate will have its chance to vote on the administration's full request. As part of an agreement reached Thursday, the Senate will vote Tuesday on three Zika-related amendments that would be attached to a transportation and military construction spending bill next week. The first is the full $1.9 billion, which most Republicans are expected to oppose. The second is a GOP proposal that would provide $1.1 billion in Zika funding, but would be offset with $1.2 billion in spending cuts to an Obamacare prevention fund. The third might have the best chance of passage: a bipartisan $1.1 billion measure with no offsets.
But because that third proposal is $800 million less than what the White House is asking for, it could face some hurdles.
"I am concerned that anything less than that $1.9 billion would put the American people at potentially greater risk whether it's Zika specifically or from increased risk of Ebola," Shaun Donovan, the director of the Office of Management and Budget, told CBS News on Thursday after the Senate agreement was reached. "Based on the science, based on everything we know, we continue to believe that $1.9 billion is the right request."
Until now, Republicans and Democrats have blamed each other for delaying action, but the delay has also had to do with Republicans' demands. Many pushed the administration to draw on funding Congress had already approved to fight Ebola in 2014 for Zika. Seeing no progress in Congress on the original request, in early April, the White House gave in and announced it had identified $589 million, including $510 million in existing Ebola funds, that it would shift to the Zika fight.
Congress needs to reimburse those Ebola funds used for Zika, Donovan said Thursday, and the third $1.1 billion Senate proposal only partially reimburses the amount.
"The risk that we're talking about here is a flare-up or something happens and we don't have adequate resources to respond either on Zika or on Ebola," said Donovan, who emphasized that Congress should pass emergency funding before Memorial Day weekend.
Meanwhile, House staffers on the Appropriations Committee are working on a proposal for a different package -- separate from the Senate's.
"We have still not received adequate information or justification from the White House on their request, so we are making our own determinations on what is needed," the aide said. "The chairman hopes to have a package ready soon."
"We have given them extensive, extensive detail on what we're asking for," Donovan shot back Thursday. "What I want to be clear about is, this is an excuse for Republican inaction. We've had 48 briefings. We were able to get funding for Ebola with exactly the same level of information that we've provided here."
The current strain of the virus dates back to May 2015 when the Pan American Health Organization issued an alert confirming the first Zika virus infections in Brazil. The Centers for Disease Control and Prevention (CDC) have since recommended that pregnant women postpone travel to Central and South America and the Caribbean. The agency has also issued a Level 2 alert for the 2016 summer Olympics in Rio de Janeiro, Brazil, which means people who attend the games from August 5 to 21 should "practice enhanced precautions." The most serious advisory that can be issued is a Level 3 warning to "avoid nonessential travel."
As the mosquito season intensifies in the U.S, Fauci warns there could be localized outbreaks soon, and as a result, he stressed that it's critical for Congress to approve new funding quickly to prepare since the old funding won't be enough.
"I think there is a very good chance that we'll have the same sort of restricted local outbreaks, particularly in areas of the country where they have robust mosquito activity, particularly in the Gulf Coast," Fauci told CBS. "You can only borrow money from other areas for so long, and then you reach a wall where you really do need new money."
Thanks for reading CBS NEWS.
Create your free account or log in
for more features.