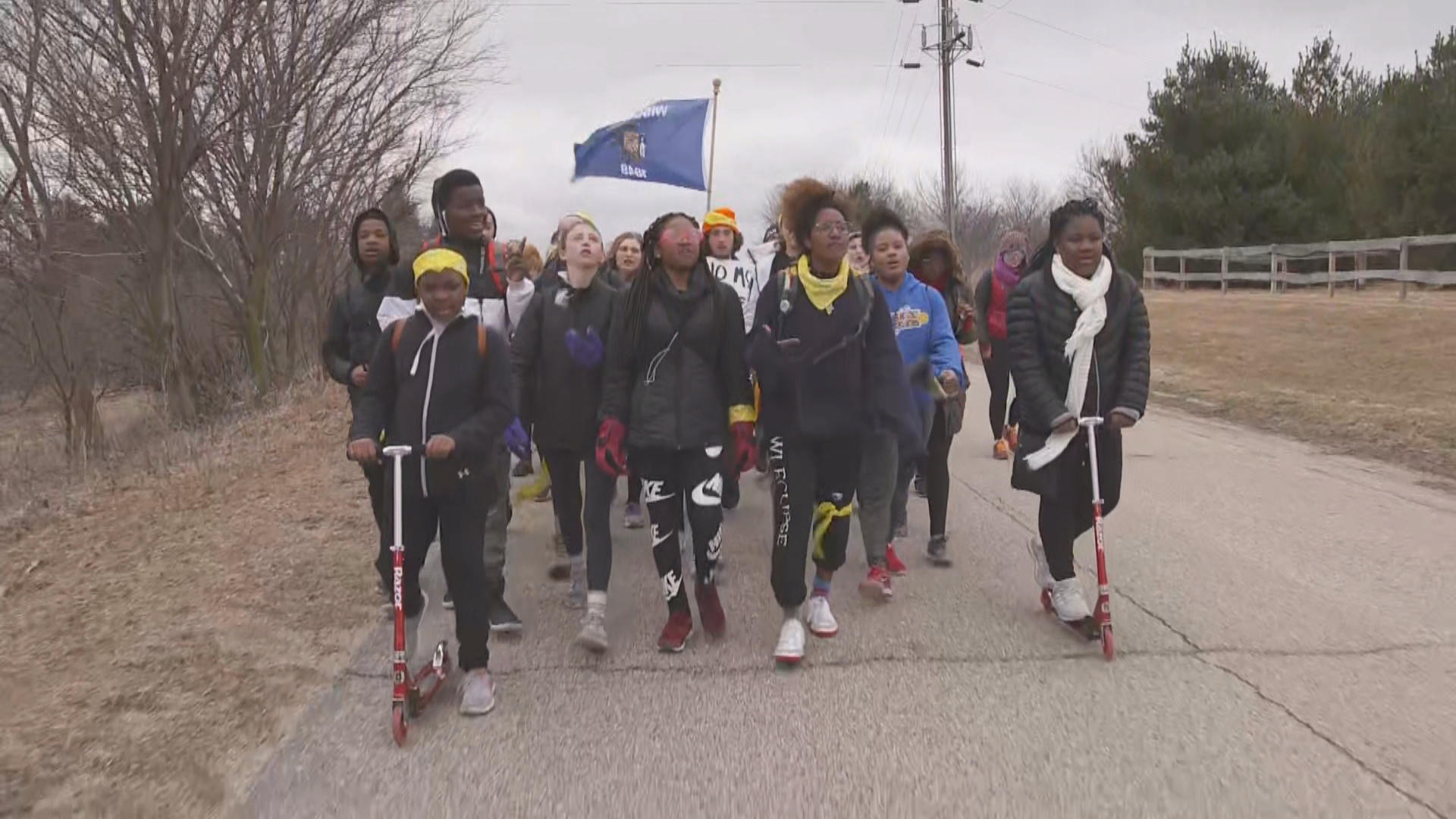 Wisconsin students trek 50 miles to Paul Ryan's home to push gun control
Wisconsin high school students marching for gun reform are expected to finish a 50-mile journey Wednesday morning. The 40 students began a march over the weekend in Madison and will finish in Janesville, where House Speaker Paul Ryan lives. Students will hold a rally there to pressure Congress to take action on gun control after the Parkland school shooting.
The students chose to rally at a park that will require they cross a bridge by foot to get there – reminiscent of Martin Luther King Jr.'s march from Selma. The students want Ryan to act. At every mile, they honored a victim of gun violence. CBS News' Adriana Diaz met them on the final stretch of their 50-mile march.
"People can hear us. People can hear us from every corner of the country and that's the power of, you know, social media," Milwaukee high school student Katie Eder said.
"He has more influence over how people vote, why people vote… We have the unique opportunity of being in his home state," another student said of Ryan. "It's a step in the right direction is what I'd go with. I'd say it's a very small step."
Speaker Ryan is currently overseas. In a statement his office said he "respects those expressing their views." After the Stoneman Douglas High School shooting last month, Ryan oversaw the passage of legislation making background checks more comprehensive.
The students want a ban on civilian-owned, military-style weapons and bump stocks, a four-day waiting period and background checks for all gun purchases, and to raise the buying age to 21.
But broad gun reform may be difficult. In a recent Pew report, the NRA counted nearly 400 pro-gun bills enacted in states since 2013.
Eder acknowledged that they're up against powerful politicians and the NRA – but what about the many Americans who don't agree with them?
"We are not saying that we are right. You know, we're not saying we're the only opinion that matters," she said. "What we're asking for is a seat at the table."
The NRA did not return CBS News' request for comment about the marchers' proposals. The students are hoping to keep momentum going by encouraging students in other states to embark on 50-mile marches to the hometowns or offices of their elected officials.
Thanks for reading CBS NEWS.
Create your free account or log in
for more features.